April-June, 2018
Faith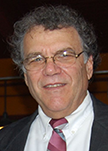 Faith is never lacking.
Every moment of every day
We either put our faith
in the fears that consume us
or the Joy that is ever-present
but often buried
from our awareness.
In this way
faith is merely a decision
to attune our self
to one voice over the other,
The voice of our fears
or the Voice of our Joyful Self.
The Voice of Spirit.
Faith in the fearful voice
is always blind,
for we choose a veil
that keeps us from seeing
that such faith
is eventually rewarded
with discontent.
There are no exceptions.
Faith in Spirit is at its core
an expression of Love.
Such faith is never blind
for it is always earned.
Peace is the outcome.
There are no exceptions.
Many waver
between the two voices.
Thus the cycle
of peace and discontent
is the experience.
There are no exceptions.
Rev. Jim Peterson, O.M.C., is a Pathways of Light minister living in Portland, OR. .(JavaScript must be enabled to view this email address)
http://www.alchemicaltransformation-guidance.com
© 2018, Pathways of Light. http://pathwaysoflight.org
You may freely share copies of this with your friends, provided this copyright notice and website address are included.
---
Back to main page of Miracles News.
Has this page been helpful to you?
Your contribution in support of this site is greatly appreciated. To make a tax deductible contribution or become a supporting member online, click here.
Or send a check or money order to Pathways of Light, 6 Oak Court, Ormond Beach, FL 32174-2623 (USD only, please) Thank you for your support.
Articles by
Pathways of Light Ministers
and Others.
Pathways of Light Membership
Support Pathways of Light with an annual membership donation or become a sustaining member through monthly contributions. Includes printed Miracles News magazine mailed quarterly. Click here.
Subscribe to printed version.
To have Miracles News magazine mailed to you quarterly, Click here.
Most recent entries
Miracles News has been viewed 918622 times
Archives