July-September, 2017
Remembering Our Dear Departed Rev. Linda Wisniewski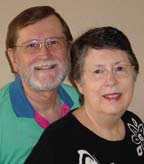 Dear Linda,
This is our message to you:
Linda means beautiful and when we think of you we are awed by your eternal beauty…
We are blessed by your ongoing extension of peace. which touches all of us…
We are blessed by your ongoing commitment to joining with us all to guide us through our struggles, our grief, our forgetting and our fears…
Linda, you are eternally our dearest friend… We carry you in our hearts…
What you started as a key part of Pathways of Light while you were with us goes on and is continuing to help many people…
You have planted many seeds, not only with Pathways of Light, but in the hearts of many around the world… They are seeds of Love that continue to serve as a Light to brighten our journey to the limitless Love and Light we all share.
Thank you Linda for touching our lives so deeply with your Love. We are grateful to know that in truth, we are never apart…
In loving memory,
Robert and Mary Stoelting and your Pathways of Light family around the world
Note: Linda wrote the following article before her passing. We share it with joy.
Robert and Mary Stoelting co-founded Pathways of Light over 28 years ago. They, along with a Pathways of Light team, continue with the daily office operations in Ormond Beach Florida. E-mail: .(JavaScript must be enabled to view this email address)
© 2017, Pathways of Light. http://pathwaysoflight.org
You may freely share copies of this with your friends, provided this copyright notice and website address are included.
---
Back to main page of Miracles News.
Has this page been helpful to you?
Your contribution in support of this site is greatly appreciated. To make a tax deductible contribution or become a supporting member online, click here.
Or send a check or money order to Pathways of Light, 6 Oak Court, Ormond Beach, FL 32174-2623 (USD only, please) Thank you for your support.
Articles by
Pathways of Light Ministers
and Others.
Pathways of Light Membership
Support Pathways of Light with an annual membership donation or become a sustaining member through monthly contributions. Includes printed Miracles News magazine mailed quarterly. Click here.
Subscribe to printed version.
To have Miracles News magazine mailed to you quarterly, Click here.
Most recent entries
Miracles News has been viewed 880449 times
Archives