April-June, 2017
There Is a Peace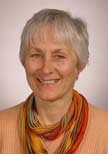 There is a Peace that
the world cannot alter.
Peace remains the Truth
that will not falter.
We think we can allow our
little self to make all decisions,
Yet the results will
always need revisions.
What will we not do
to get our way,
We shout and attack
and blame our guilt away.
This then will cause
a blockage and distractions,
That we call bad luck
and bring frustrations.
There is only one place we can turn.
Our Soul has always
wanted this and yearns
To return to the Cause and
Love of all that Is
Which dwells within
and will always exist.
We join with the Oneness,
and Peace will prevail,
For there is nothing to worry
and in nothing to fail.
Whether poverty or sickness,
riches or health,
All the ego misuses and can say:
It was me who helped.
It was me who succeeded;
it is them who are at fault.
Yet I recognize the deceipt
and the lies you whisper,
Nice try, ego,
I won't obey fear or enlist it.
I am free to choose
the Love that I am,
For there is no fear
and there is no hell.
My Mind is made up,
I can see clearly now
Love is the power and the Cause
and I vow, to be as I Am
and so it is now and forever, Amen
© 2017, Pathways of Light. http://pathwaysoflight.org
You may freely share copies of this with your friends, provided this copyright notice and website address are included.
---
Back to main page of Miracles News.
Has this page been helpful to you?
Your contribution in support of this site is greatly appreciated. To make a tax deductible contribution or become a supporting member online, click here.
Or send a check or money order to Pathways of Light, 6 Oak Court, Ormond Beach, FL 32174-2623 (USD only, please) Thank you for your support.
Articles by
Pathways of Light Ministers
and Others.
Pathways of Light Membership
Support Pathways of Light with an annual membership donation or become a sustaining member through monthly contributions. Includes printed Miracles News magazine mailed quarterly. Click here.
Subscribe to printed version.
To have Miracles News magazine mailed to you quarterly, Click here.
Most recent entries
Miracles News has been viewed 891400 times
Archives