July-September, 2021
Thanksgiving Declaration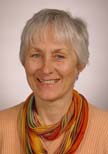 I Am the Change
which I've been looking for.
I Am the Healing
which I've been asking for.
I Am the Abundance
which I've prayed for.
I Am the Love
I've been calling for.
I Am the Ease
with which I had hoped
to walk through life.
I Am the Friend
I've been wishing for.
I Am the Kindness
I've expected to see.
I Am the Beauty
I've tried to express.
I Am the Safety
I've wanted always.
I Am All that and more,
When I allow all things
to be as they are.
When I step back and
let me be led.
When I choose love
instead of fear.
When I forgive
and see only innocence.
My Greatness is of my True Self
My Glory is
untouchable and eternal.
My Joy is
undisguised and blissful.
My Divine Nature
offers total Peace.
I thank you, Divine Spirit,
for all your gifts to me.
For my eternal Presence
in Your Heart,
For sharing all Your Power,
And Walking with me
wherever I choose to go.
Your Love protects and guides me.
All I need to do is follow
Your bright Light.
And so I will. And so I do.
And so It is. Amen
Rev. Maria Kingsley, O.M.C., is a Pathways of Light minister in Tucson, AZ. Email:
.(JavaScript must be enabled to view this email address)

© Copyright 2021, Pathways of Light. https://www.pathwaysoflight.org
You may freely share copies of this with your friends, provided this notice is included.
Has this page been helpful to you?
Your contribution in support of this site is greatly appreciated. To make a tax deductible contribution or become a member online, go to http://www.pathwaysoflight.org/polshop/home.php?cat=254.
Or send a check or money order to Pathways of Light, 6 Oak Court, Ormond Beach, FL 32174-2623 (USD only, please) Thank you for your support.