July-September, 2021
There Must Be Another Way!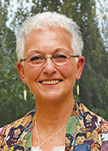 As a child and teenager, when I would to go to Confession at my hometown church, I would first do a mental inventory. I'd try to figure out how I had sinned so that when I knelt down in that dark box and waited for the male figure on the other side to slide open the little door, I'd have something to say.
"Bless me Father for I have sinned. It's been (x) weeks since my last Confession. Father, I… (This is where I had to list all of my sins.)
I'd say something like: "I lied to my mother three times and I disobeyed her twice." I totally made up these "sins" so that I'd have something to say!
Part and parcel of the experience was the ever-present scent of candles burning within the sacred space, which the devout had lit in hopes of having their intentions being put on the fast-track to the heavens. The smell of hundreds of little flickering lights had seeped behind the curtain to, I'm sure, remind me that I was in a holy place and that I'd better be good!
"Is there anything else?" the priest seated on the other side of the translucent divider would ask.
"No, Father."
"For your penance, say five Hail Mary's, and five Our Fathers."
"Yes, Father."
Then, the ordained holy many would pray over me to absolve me of my (made up) sins.
The little door would slide closed. I'd get up off my knees, open the heavy velvet curtain and walk up to the altar railing, kneel down again, bless myself and recite my amends.
"In the name of the Father, the Son and the Holy Spirit. Hail Mary full of Grace, the Lord is with Thee. Blessed art Thou among women and blessed is the fruit of Thy Womb, Jesus. Holy Mary, Mother of God, pray for us sinners now and at the hour of our death. Amen."
"Hail Mary…"
After completing my assignment, I'd feel cleansed and would hot-tail it out of church into the bright sunlight. I'd breathe a sigh of relief knowing that I had survived that ordeal… until the next time.
What I learned from that early religious experience was that I had been instructed to feel guilt, to search my mind for artifacts of guilt, sometimes for things that I hadn't done. Even if I had not sinned I felt compelled to make something up so that I could feel the requisite guilt. I had to tell some mysterious, authoritative man sitting in a little box about it, and then wait for him to tell me that I was OK.
With all the mandates, rules and guidelines for obedience, I carried the feeling within me of living in that dark little box with the specter of guilt choking me for most of my life. Orthodoxy can do that to innocent minds. "Slam!" The door would shut closed and I'd find myself in the dark, smelling the incense of damnation.
There Must Be Another Way!
YES! There is! Why isn't it making headlines, I ask myself? How come people haven't heard about it? Why are we suffering when there's no need to?
I find out that guilt doesn't have to be a package-deal with one's beliefs? But we have to be ready to completely change the way we perceive ourselves, others and the world. Not to mention Heaven. And yes, hell, yet another name for guilt and fear.
The other way isn't just one way. There are many paths and one must choose that which calls to them that resonates with their spirit.
My better way is A Course in Miracles. The Course first caught my attention in 1996 when I picked up my sister's ACIM book. The Introduction hooked me, and I quote it here verbatim from the Combined Volume, Second Edition, published by the Foundation for Inner Peace:
"This is a course in Miracles. It is a required course. Only the time you take it is voluntary. Free will does not mean that you can establish the curriculum. It means only that you can elect what you want to take at a given time. The course does not aim at teaching the meaning of love, for that is beyond what can be taught. It does aim, however, at removing the blocks to the awareness of love's presence, which is your natural inheritance. The opposite of love is fear, but what is all-encompassing can have no opposite.
"This course can therefore be summed up very simply in this way:
Nothing real can be threatened.
Nothing unreal exists.
Herein lies the peace of God." (T-in.1-2)

You want to know what first caught my eye in this beautiful introduction? The statement, "The opposite of love is fear." That is pretty darn powerful. Had I been asked, "What is the opposite of love?" prior to reading that line I would have answered: "Hate. Guilt!" But, as I came to learn, hate and guilt are based on fear. So is envy, spite, jealousy, judgment, animus, ridicule, bullying, discrimination, anger, resentment, abuse, repugnance, attack, repulsion, abandonment, enmity, hatred, hostility, loathing, antagonism, rancor, revenge, shame, disgust, aversion, animosity, grievance, revulsion, scorn, war. And yet the list is not complete. But how easily these synonyms came to mind. My challenge back then? Would words and actions, which compliment LOVE burst forth as easily?
I knew that I had found my path away from fear and toward a remembrance of Divine Love. But it would take me another sixteen years until my Course teacher and I would find each other. It was then that I was invited to recognize the presence of my Inner Guide.
No more little dark boxes with heavy curtains separating me from the Divine.
No more a need for another person to tell me that I am pure, holy, and innocent.
No more living in fear and guilt.
I Am as I Am, the embodiment of my Source.
I Am as I Am, the expression of my Creator's Love.
I Am as I Am, a channel of God's Peace.
And, so it is. Amen.
Rev. Barbara Adams, O.M.C., MS Ed, is a Pathways of Light minister living in Webster, New York. Email .(JavaScript must be enabled to view this email address) 585-633-8769 Web:

© Copyright 2021, Pathways of Light. https://www.pathwaysoflight.org
You may freely share copies of this with your friends, provided this notice is included.
Has this page been helpful to you?
Your contribution in support of this site is greatly appreciated. To make a tax deductible contribution or become a member online, go to http://www.pathwaysoflight.org/polshop/home.php?cat=254.
Or send a check or money order to Pathways of Light, 6 Oak Court, Ormond Beach, FL 32174-2623 (USD only, please) Thank you for your support.