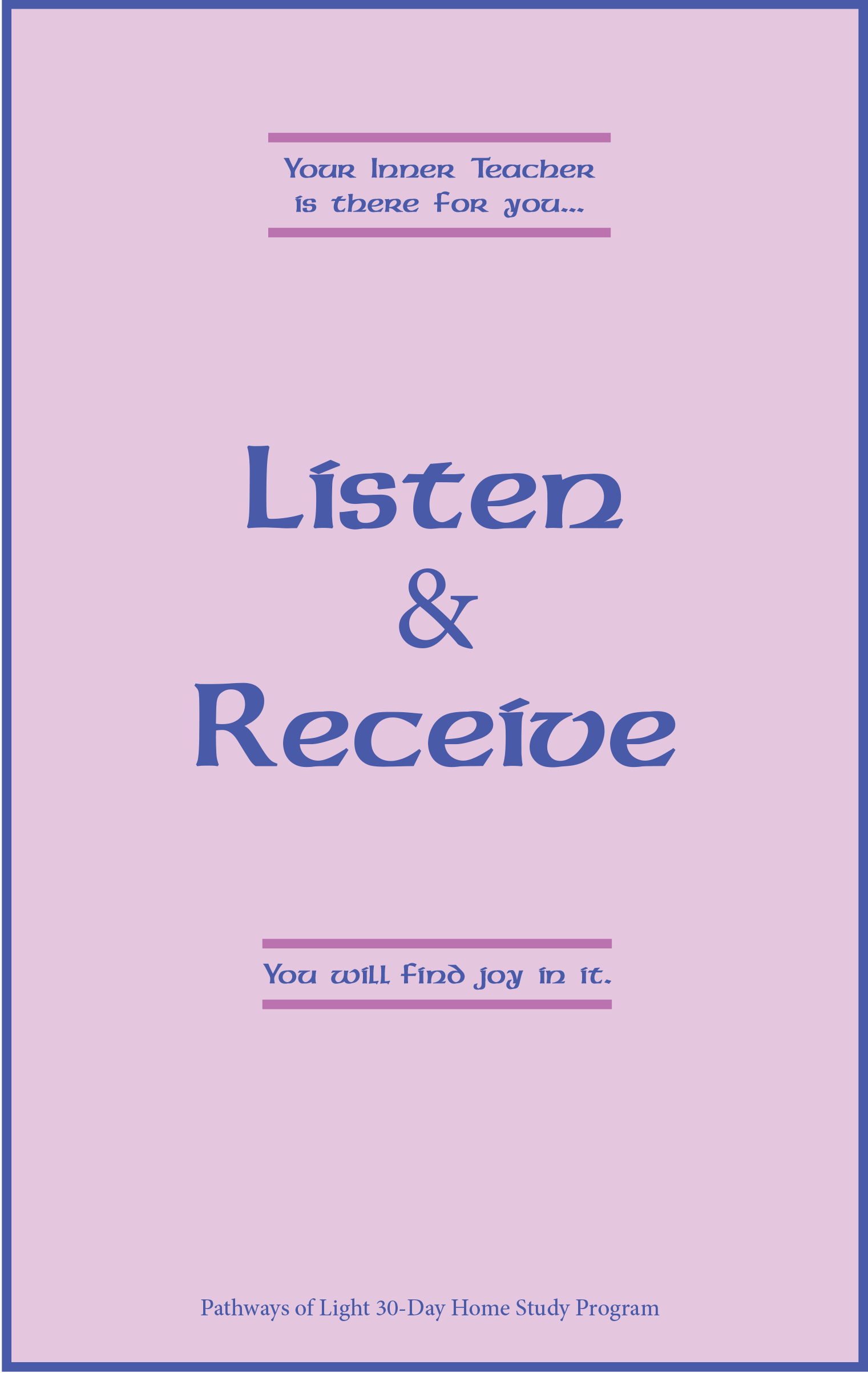 Listen & Receive
You will find joy in it.
This 30-Home Study Program includes:
A recorded guided meditation in MP3 format you can download to your smartphone for daily use.
Daily practice to help you learn how to receive guidance from your Teacher within.
Four printable focus cards to carry with you to remind you to receive help from your Inner Teacher all through the day.
Space to record notes about your daily experiences in the PDF or in a downloadable text file.
This program will help you:
Relax deeply into the peace within you and become aware of the presence of your Inner Teacher.
Learn to discern if your thoughts and feelings are from Spirit or the little ego self.
Recognize the ways your Inner Teacher guides you.
Receive help from your true Self while making decisions in your daily life.
Gain insight that helps heal fears and old hurts.
Form a habit of letting your ever-present Inner Light guide you throughout your day.
You deserve the help your Inner Teacher has for you. It is your inheritance. You are loved completely and unconditionally. Let the parched and lonely places in your mind receive the gentle, nurturing Love of your Inner Teacher. It knows how to give you the best that life has to offer, if you give It the time. Listen and receive. You will find joy in it.
If you prefer a printed version of Listen and Receive with a CD of the guided meditation, "Training Your Mind to Receive God's Love" (MP3 download available), and four laminated focus cards, click here to order.
Order Your Free Listen & Receive PDF Download
After you submit your order you will receive an email with your link to download the Listen and Receive PDF. During the following four weeks you will receive four emails to help you get the most from the 30-day program.