April-June, 2019
Finding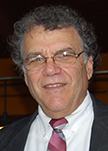 Father,
I search for you.
I Feel your presence.
It is a faded memory
but it draws me
like a humming bird
to nectar.
My yearning is ceaseless.
My love is boundless.
I sense this at the
core of my being.
Self doubts distract me
from this Truth.
I yearn for the memory
of your touch
your limitless presence
in my awareness.
Tears well up.
It is a longing.
But more than that
it is a knowing.
I am worthy of
your Love.
The full awareness of
our union is certain.
The joy in my heart
dries the tears.
I feel your Presence.
Words do not express
the Love that fills me.
Rev. Jim Peterson, O.M.C., is a Pathways of Light minister living in Portland, Oregon. .(JavaScript must be enabled to view this email address)
http://www.alchemical-transformation-guidance.com
See more poems by Jim from his inspiring book, "Wisdom Rising."
© 2019, Pathways of Light. https://www.pathwaysoflight.org
You may freely share copies of this with your friends, provided this copyright notice and website address are included.
---
Back to main page of Miracles News.
Has this page been helpful to you?
Your contribution in support of this site is greatly appreciated. To make a tax deductible contribution or become a supporting member online, click here.
Or send a check or money order to Pathways of Light, 6 Oak Court, Ormond Beach, FL 32174-2623 (USD only, please) Thank you for your support.
Articles by
Pathways of Light Ministers
and Others.
Pathways of Light Membership
Support Pathways of Light with an annual membership donation or become a sustaining member through monthly contributions. Includes printed Miracles News magazine mailed quarterly. Click here.
Subscribe to printed version.
To have Miracles News magazine mailed to you quarterly, Click here.
Most recent entries
Miracles News has been viewed 1065558 times
Archives