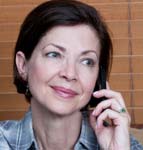 This ministerial training curriculum is facilitated by Pathways of Light ministers who have personally experienced the courses and completed facilitator training so they can effectively assist you on your journey of awakening. Most students communicate with their facilitators by phone. You may also use voice over the Internet such as Skype.
Frequently Asked Questions
Click any question to reveal the answer.
Click it again to close.
What makes this a new kind of spiritual ministry?
Inspired by the principles presented in A Course in Miracles, this ministry training focuses on accepting the mind healing that is guided by the Teacher within, the Holy Spirit. Allowing our minds to be healed supports our spiritual transformation. It is an ongoing process that empowers us to release blocks that interfere with knowing our true Source of Love within. As our minds are healed, we become Holy Spirit's instruments of healing.
What do ministers say about their minister training experience?
Click here to listen to recordings of the ordination ceremonies that conclude the training. New ministers share about the training experience and what ordination as a Pathways of Light Ordained Ministerial Counselor means to them.
What does ordination qualify me to do?
In addition to being certified to facilitate Pathways of Light Spiritual College courses and 8-week groups, you are qualified to offer Accessing Inner Wisdom Spiritual Counseling. As an ordained minister, you are legally qualified to perform weddings, baptisms, funerals,memorial services and other ceremonies of transition in any state in the U.S. and many other countries.
Through an affiliation with the Canadian International Metaphysical Ministry, Canadian Pathways of Light ministers can register to officiate weddings in Quebec, Ontario, Alberta and British Columbia. Ontario residents may also register through the Bancroft Spiritual Center. Click here to email the Bancroft Spiritual Center for more information.
After your ordination, you may take the Relationship Enhancement Counselor Training to expand your ministry. You are also eligible to participate in the free ACIM Study Group Leader program.
What is included with each course?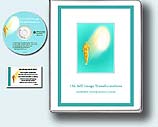 Each course includes:
Guided meditations, processes and study material from the course on audio CD's.
Work sheets which guide you through the study material and help you apply what you are learning to your daily life.
Laminated reminder cards that help you apply the course ideas.
Binder conveniently organized with all course materials.
When you take the certified courses with a facilitator, you also receive:
One-on-one telephone support and guidance through the course by a trained facilitator. Internet voice communication options are available.
Certification by Pathways of Light Spiritual College upon completion. This certification may be applied to meet the curriculum requirements for Ordained Ministerial counselor.
What is this new spiritual ministry all about?
This ministerial training is a commitment to your true Self. The curriculum is for your ongoing awakening to the truth about yourself and others. It means letting go of the idea that ministers are preachers and replacing that with ministers as people acknowledging their continuing process of strengthening their connection with Inner Wisdom, and helping others do the same.
The Counselor/Minister training provides tools for your own deepening communication with Inner Wisdom so that you can be Spirit's mirror reflecting the innate innocence of everyone.
What does a facilitator do and how do I become one?
A Pathways of Light facilitator does not "teach," but rather guides the participants in discovering the Holy Spirit — the Inner Teacher within them. This involves leading participants through reading and discussion, facilitating experiential processes and leading guided meditations. A facilitator develops such qualities as unconditional love, trust, patience, defenselessness and following the guidance of the Christ Mind within. Developing these qualities empowers others by demonstration.
After you have completed the courses in Step 4, you are certified to facilitate most of the ministerial training courses to others, offer the Accessing Inner Wisdom Counseling as well as offer the 8-week Spiritual Awakening and Healing Inner Child groups in your community. You are also eligible to participate in the ACIM Study Group Leader Program.
How does Pathways of Light support your ministry?
Ministers are included on the Pathways of Light website with a photo and the services they offer. Pathways also provides professionally designed and personalized fliers, brochures, business cards and other materials to help you inform others about your services as a minister. In addition, Pathways of Light invests $1000's per year to advertise in printed publications and on the Internet to help attract students who are ready to accelerate their growth and help others do the same. These students are referred to ministers in their area.
Our extensive website with over 2000 pages attracts thousands of visitors every day who are interested in spiritual growth, learning more about A Course in Miracles, or looking for services such as counseling or wedding officiating.
Facilitators receive payment for their services. For example, with correspondence course 132, which requires 2-3 hours of facilitator time, the facilitator receives $55 (total correspondence fee is $109). If the student wants additional time, compensation is arranged directly with the facilitator.
How do I become an Ordained Ministerial Counselor?
After you have completed the credentialed courses in Steps 1-4, you will have fulfilled the requirements for ordination as a Pathways of Light Ordained Ministerial Counselor. This status allows you to legally offer Accessing Inner Wisdom counseling and officiate weddings as an ordained minister of Pathways of Light.
How long does it take to complete the minister training?
Many people take about a year to complete the 22 courses. Since you set your own pace, you can take as long as you want. There is no requirement to complete the courses within a set time.
May I take these courses from my home?
Yes. Most of the ministerial training curriculum courses are taken through facilitated correspondence. You communicate with your facilitator one-on-one by telephone or by voice over the Internet. You may also participate in group teleconference courses.
Course 2000: Accessing Inner Wisdom Counselor Training and portions of courses 1001 & 1002: Course Facilitator Training Parts I & II are offered through teleconference with other students and facilitators.
Are Pathways of Light programs for you?
The following statements may resonate with you: I have a great desire to experience more peace and joy in my life. I am willing to look at my limited thinking and let myself be led to the awareness of my True Self. I know that when I share what I am learning with others, I strengthen it in myself. I want to teach what I need to learn. I feel drawn to Pathways of Light courses by my Inner Guidance.
How do I benefit from these courses?
Pathways of Light courses help you get in touch with your Inner Guidance. As you do the experiential processes in each course, you are led to:
Get to know and trust the real you instead of the false ego identity.
Strengthen your awareness of Inner Wisdom by helping you recognize and let go of limiting mental habits.
Bring Inner Guidance to your relationships.
Learn course and group facilitating and how to facilitate the Accessing Inner Wisdom Counseling to assist others in their inner healing process.
Learn to conduct spiritual ceremonies such as weddings, memorial services and baptisms.
The Pathways of Light courses, if taken with a facilitator, include certification which applies toward satisfying the prerequisites for the Minister Training Curriculum.
Can anyone take these courses?
Yes, the material and processes presented in the courses are designed to help each person awaken to the truth about themselves and become aware of their Source of Love within. The courses are taken by people new to a spiritual focus as well as people who have spent years with meditation, metaphysical study or A Course in Miracles. The courses are experiential and the focus is on allowing Inner Guidance to lead the way.
I am interested in both Minister Training and Miracles Practitioner training. Which should I do first?
Most people take the Minister Training first. This training focuses on strengthening your connection with the guidance of the Holy Spirit and helps you remove the blocks to the awareness of Love's Presence, as well as training you to facilitate most of the minister training courses. In addition it also leads to ordination which qualifies you to officiate weddings.
After your ordination, you are eligible to take the Relationship Enhancement Counselor Training and for free training to lead ACIM study groups.
The Miracles Practitioner training offers in-depth study of key principles of A Course in Miracles with many experiential exercises plus guided meditations, a laminated poster and laminated reminder cards to use to help you apply these principles in your daily life. It does not lead to ordination. Minister Training is not required to take any of the Miracles Practitioner courses.
Click here for more information about the Miracles Practitioner courses and frequently asked questions.
Can I take these courses for personal growth through self-study without a facilitator?
Yes, although you will not receive the certification needed to meet requirements for facilitator training or ordination.
Many have found that upgrading to facilitated correspondence brings their experience of the courses to a much deeper level. A student who worked with a facilitator said:
The guidance and insight of my facilitator is very motivational. Having a facilitator really makes these courses meaningful. It would be challenging to have the same benefit without one. — P.B.
If you later decide that you would like the added support of a facilitator or would like to receive course certification, you can upgrade at any time. Simply call the Pathways of Light office to register or register online through our secure ordering system.
What is the value of taking these courses with a facilitator?
Having a facilitator reallly makes these courses meaningful — it would be challenging to have the same benefit without one. —P.B.
The processes contained in these courses are greatly enhanced when shared with a trained facilitator. Because the courses lead you into sincere self-evaluation of beliefs, fears and seeing your barriers to Love, it can be helpful to have a trained professional to guide you through this process. The facilitator has already personally experienced the course, and is trained to help you gain the most from the material and processes. Because this interaction is omitted in self-study, you will find the course is greatly enriched with a facilitator. As you join together with Spirit, a wonderful synergy occurs.
Many find when working on their own that there is a tendency to delay or put off working with the material. The "to do" list becomes too long. These are forms of resistance that the ego uses to keep us locked in our old, unhealthy patterns. It is helpful to recognize these forms of resistance and know that moving through the resistance will take you to great healing. When resistance comes, it is wonderful to have a trained partner who can help you walk through it to the light on the other side.
Is there a certified course facilitator in my area?
Go to Community Facilitators to find biographies, pictures and locations of Pathways of Light facilitators and ministers offering Pathways courses, groups, counseling and correspondence courses throughout the world.
How do credentialed correspondence courses work and how do I get started?
When you enroll (e.g. click "Step 1 Discount" in column at right to order), you are sent the course materials and assigned a facilitator, unless you have indicated a facilitator preference. At designated points in the course, you contact your facilitator in person, by phone or via the Internet to share on the processes and the course material you have completed.
The correspondence courses allow for 2-3 hours of one-on-one work with a facilitator. For details, see the course descriptions by clicking on the course titles at right.
May I take an individual course?
Yes, you may take any course that does not have a prerequisite, whether or not you plan to take the full curriculum. Many of the courses offer practical skills you can apply immediately in your life that will help you improve your relationships and live more peacefully. (Prerequisites are listed with the course descriptions at right.)
How do I communicate with my facilitator?
Most students talk with their facilitator by phone. If your facilitator is nearby, you may choose to meet in person rather than by phone.
Course 2000: Accessing Inner Wisdom Counselor Training and portions of courses 1001 and 1002 are offered via teleconference. Several students and facilitators join through teleconference for this training. You are given a phone number and extension to call at a designated time to join the facilitators and other students to discuss the course material and learn how to conduct the Accessing Inner Wisdom Counseling process.
How can I participate if there are no facilitators near me or in my country?
Most correspondence courses are done by telephone with your facilitator. Many facilitators work with students from around the world. If your long distance telephone charges are high, you can interact with a Pathways of Light certified facilitator via the Internet using Skype or voice messenger services such as Windows Live, MSN, Yahoo! or AOL.
Why become an ordained minister?
Many have found that the best way to accelerate their spiritual growth is to pass it on. Not only does sharing it remind you of what you are wanting to reinforce in your life, but you have the joy of connecting with others who also want to wake up to awareness of their true Self. The joy and fulfillment in training yourself to be a vehicle for spiritual awakening is beyond words.
What does Gary Renard have to say about Pathways of Light?

Gary Renard, author of The Disappearance of the Universe and Your Immortal Reality, shares his experience of Pathways of Light:
It was my pleasure to visit Pathways of Light for the third year in a row to present and record a workshop for a DVD. Pathways is an excellent spiritual teaching organization that's run by Reverends Robert and Mary Stoelting, who have been there since the early 1990s. Robert and Mary have been involved in the spiritual movement however, since the 1960s. Their hearts and minds are definitely in the right place.
One of the reasons I love Pathways of Light is that they're into empowering people to hear the Holy Spirit's Voice for themselves. They're not into telling people what to do; they're into training people to receive their own Guidance. I'm very grateful that there are wonderful teachers such as Robert and Mary who recognize that no teacher is superior to the students, except in illusions.
What is the Pathways of Light Satisfaction Guarantee?
If you are not completely satisfied with any Pathways of Light course, home study, self-study program, or product, return it within 30 days for a full refund of the purchase price (shipping not included).
This page has been viewed 368341 times