Oct.-Dec. 2021
Miracles News, Oct.-Dec. 2021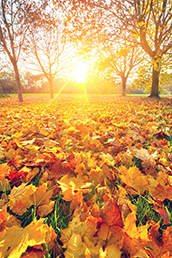 Light dawns
as we release
what does
not serve.
---
October-December, 2021
A Practical Practice That Is Practical

The more I Pause for Inspiration — that quiet, truly inspired Voice — the more I realize that this Wisdom cares about everything, not distinguishing between "spiritual" and "practical." Everything is spiritual, everything is practical. Universal Inspiration cares about it all and guides us through the Mind with the Light ON, one's True Self.
How to spend my time, how to respond in a situation, is as much concern to my True Self as is who to console, what work tasks to do in what order, how to go about an email, text, or in person communication, being with uncomfortable feelings in the midst of an unexpected conversation, and what is my part to play in the current challenges the world is facing. My True Self excludes nothing or no one from reaping blessings from the truly helpful Wisdom being poured forth.
---
October-December, 2021
My Role as a Teacher of God

I have been sharing a Pathways of Light course with a friend, 916 Teacher of God. In this course there is a list of twelve points that describe clearly our role in serving the Holy Spirit as a teacher of God. I find this list to be very helpful in becoming an effective teacher for Him. I asked the Holy Spirit to clarify and expand on these while I was in contemplation and this is what I received.
I love all the Holy Spirit Loves.
I saw someone selling something and they were at the same time pushing their political agenda which is not mine. I felt myself moving away from them. I ask to see as Holy Spirit see and to love as He Loves. My ex-husband told me he stopped watching football in protest of the men taking a knee. My first thought was all about my opinion as opposed to his. Then the Holy Spirit showed me another way to see this. He loves football and looks forward to it every year. And yet, he gave it up to be true to his beliefs. It is so helpful to step out of our stories and see the lesson it holds for us. It is always going to be some form of love as opposed to judgment. I choose to love all the Holy Spirit Loves without regard to anything in their story.
I remember that only what is eternal is real.
I remind myself of this all the time. I remind myself that I am not living the life of Myron. I am watching the story of Myron that occurred billions of years ago in the moment we had the thought that separation might be a good idea. I remind myself that nothing that ends is real. It is just imagination projected as if it is something real, seen and felt as if it is real. Nothing physical is real. Nothing felt that is not Love is real. This is so helpful to remember. It allows me to detach from the story and all its emotional impact so that I can use it to awaken.
---
October-December, 2021
Forgiveness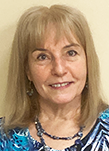 I have enjoyed reading about the lives of Bill Thetford and Helen Schucman who first took down A Course in Miracles. They were not religious beforehand, and their egos were just like anyone else's. There existed bitterness in their relationship and among their colleagues.
Carol Howe, who wrote Never Forget to Laugh, a biography of Bill, relates his first attempt to use ACIM to heal a relationship in the office. Art was co-chair with Bill of the Medical Psychology Department at Columbia University. Over disputes about Helen, they had got to the point of not speaking at all.
Bill decided to use the Course material on forgiveness to heal the strife with Art. This was Bill's very first attempt to actually practice forgiveness.
Bill knew that every morning before the workday began Art would be in his office reading the newspaper. Bill went into Art's office and sat in a chair for months saying nothing but good morning and waiting with no response from Art. This was done for months!
One day Bill had a meeting and did not show up in Art's office to sit. Later that day Art contacted Bill asking why he had not come; that was the beginning of their speaking again.
---
October-December, 2021
Love from a Borador

Three months ago my life changed. I rescued a "Borador."
I have been wanting to get a dog for a long time now. My wife and I have been together for about 25 years. And this is about the same time frame that I have lived without a dog in my home.
As every new dog owner must realize, there is a relinquishment of freedom that comes along with the responsibility of making sure a new dog is properly cared for. A new dog can also cause chaos in the house if not properly trained and supervised. My wife has said she is not really a "dog person."
For the past few years, I have been turning to Holy Spirit on the issue of acquiring a nice dog that my wife Laura will love. You know the type — one that doesn't bark, shed, pee, poop, or chew on our possessions. A dog that can watch itself and feed itself while we go traveling. Yes, I knew this was going to be a struggle.
Listening to Laura's reasons why we shouldn't have a dog made me resentful. It appeared that a dog was going to cause trouble concerning my 20-year marriage. We had some serious arguments about it.
Time and time again, I asked Holy Spirit to help me see this differently.
---
October-December, 2021
Bless and Serve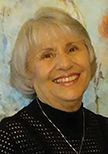 Dear Mother Shekhina,
I see you wise and loving.
I give you my unworthiness — it does not bless or serve
I give you my unlovable —it does not bless or serve
I give you my unhappiness — it does not bless or serve
I give you my stories — they do not bless or serve
I give you my mind to bless and serve
I give you my body to bless and serve
I give you my thoughts. Please purify them so that they may bless and serve
I give you my grievances — they do not bless or serve
I give you my judgments — they do not bless or serve
I give you my pain and suffering — they do not bless or serve
---
October-December, 2021
A Course in Miracles: Utilizing Literacy Strategies to "Make Meaning of the Course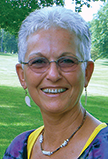 Learning is learning despite the content.
Individuals may have different learning styles yet the end objective is to acquire new (or modify existing) knowledge, behaviors, skills or values. Educators and educational researchers know that learning does not happen all at once. It builds upon and is shaped by previous knowledge and experiences. It is also molded by attitudes, values and beliefs. However, the one constant for a favorable outcome is the desire or willingness to learn. Without this aspiration, there can be little to no success.
What does this have to do with A Course in Miracles? The Course is presented by Jesus as a curriculum. A means by which the manner of acting and interacting may be altered in order to find peace and remember the Truth. This particular method of "changing one's mind" and thereby changing one's decisions is accomplished through reading/listening, comprehending and applying.
---
October-December, 2021
Being a Comforter in the World
"What Comforter can there be for the sick [separated] children of God except His power through you? Remember that it does not matter where in the Sonship [the Comforter] is accepted. He is always accepted for all, and when your mind receives Him the remembrance of Him awakens throughout the Sonship. Heal your brothers simply by accepting God for them. Your minds are not separate, and God has only one channel for healing because He has but one Son. God's remaining Communication Link with all His children joins them together, and them to Him. To be aware of this is to heal them because it is the awareness that no one is separate, and so no one is sick." (T-10.III.2)
Our only meaningful purpose in the world is to bring healing to our brothers. To do this, we must accept the help of God's Comforter, the Holy Spirit. God placed the Holy Spirit in our mind to teach us that we remain whole and complete as God's one Son. Accepting this fact heals our mind. With this healed mind, we can comfort our brothers, for we will see the truth in them. We will not be deceived by the mistaken self-image our brother thinks he is.
---
October-December, 2021
Manual for Teachers — Steps to Awakening

Step 1. "A period of undoing. This need not be painful, but it usually is so experienced. It seems as if things are being taken away, and it is rarely understood initially that their lack of value is merely being recognized."
When I first began the undoing process, I did not have the certainty I do now. I had to develop trust as I did the practice. When I was unsure that this was for my best good, undoing was indeed painful. It is surprisingly hard to put the difference into words.
Imagine that you had the ability to levitate, but you didn't know about the ability, had no idea you could levitate. I come along and tell you to step off a cliff. I tell you that you cannot imagine the freedom you will feel when you realize you don't have to worry about falling ever again. And to know this extraordinary freedom all you have to do is step out.
---
October-December, 2021
The Pothole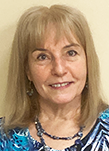 "Think what a happy world you walk, with truth beside you! Do not give up this world of freedom for a little sigh of seeming sin, nor for a tiny stirring of guilt's attraction. Would you, for all these meaningless distractions lay Heaven aside?" (T-23.in.4:3-5)
A pothole is where I find myself when I say I want to understand some spiritual lesson but am not happy or at peace. A while back I planned a trip to go see my son who I had not seen in a long time. I had left him a message about when I could come see him and he did not return my call. Again, I felt the pain of rejection. This thought festered in my mind, my ego telling me I was unfairly treated yet once again. I even fantasized that this silent treatment could go both ways. If he called me and desperately needed my help, I would not talk to him. Even in that moment I was aware that the ego was in control. I had given up my "freedom for a little sigh of seeming sin." The pain in that perceived mindset was very real, rejection is painful.
---
October-December, 2021
We Can Hardly Wait to See the Good that Comes from This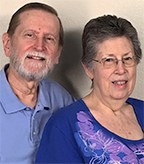 The Holy Spirit has guided us to relocate our living quarters and the Pathways of Light office from Florida to Illinois. It has been quite a journey, but we are now safely settled in our new location in Huntley, Illinois.
Rev. Debra Bredican, vice president and treasurer of Pathways of Light, helped us every step of the way. Rev. Deb Fee also helped by keeping in touch electronically with us throughout our four days of travel to help us safely reach our destination. She let us know of upcoming rest stops, found us hotels and redirected us to avoid problems with road construction and traffic jams.
---
July - Sept. 2021
Miracles News, July - Sept. 2021
Let ourselves
bloom
in the Light
of God's Love
---
July-September, 2021
A Healed Mind Is a Quiet Mind

Do you realize that the ego must set you on a journey which cannot but lead to a sense of futility and depression? To seek and not to find is hardly joyous. Is this the promise you would keep? The Holy Spirit offers you another promise, and one that will lead to joy. For His promise is always, "Seek and you will find," and under His guidance you cannot be defeated. His is the journey to accomplishment, and the goal He sets before you He will give you. For He will never deceive God's Son whom He loves with the Love of the Father. (ACIM, T-12.IV.4:1-7)
Perhaps like me, you thought you could not really depend on the Bible quote, "Seek and ye shall find." Years of seeking had brought me very little in the way of peace and happiness. I didn't see where it brought me any closer to God, either. Now I know why. It was because I was asking the ego to show me the way. I was seeking happiness through the ego, and the ego's directive is to seek and do not find.
Once I began to study the Course, all of that turned around. I was seeking through the Holy Spirit and the Holy Spirit loves me with the Love of the Father. The Holy Spirit wants me to find and so makes it possible for me to do so and actually assures that I will do so. Through the study of the Course, I learned how to ask and was given the process that would bring me the peace and happiness I longed for.
I learned that the blocks to Love are the ego thoughts in my mind. I believe insane things and those beliefs show up as insane thoughts. I learned that I could look at those thoughts with the Holy Spirit, and in so doing I would realize their impact on me and would become willing to let them go. Once my willingness was strong, the Holy Spirit could remove them from my mind. Without so much of the insanity of ego thinking, I became happier and more peaceful.
---
July-September, 2021
Another Step Out of the Closet

I have recently completed my work on my website: larryglenz.com. I felt guided to do this, but it has been difficult for me to tell people that it even exists.
Although I enjoy being an Ordained Ministerial Counselor (O.M.C.) for Pathways of Light over the past 11 years, I have remained "in the closet" about my ministry to much of my family and friends with whom I have had the longest relationships. We just don't talk about it.
My past identity for most people has been as a history teacher, athletic coach, and part-time bartender. Although I remain a volunteer assistant coach, my pursuits in life have greatly changed since my retirement 11 years ago.
My website is about my ministry of which I feel passionate. I love to think of myself as one of God's teachers. A Course in Miracles encourages me to do that. But to those people who have known me the longest, I speak of it rarely or not at all.
Yet I most certainly have gone public. I have written a book, many articles, officiated weddings, spoken publically as a reverend for Pathways and made videos explaining my passion for being a minister of God.
But I never speak of this with my only brother, Mike. My closet friends either don't know or understand very little about this important aspect of my life.
But now I have a website. It's all out there. I recently felt encouraged by Spirit to tell my son, Matt. He checked it out and noted with a smile that my life has certainly changed over the past decade.
---
July-September, 2021
God's Personal Servant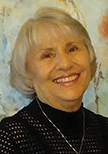 God's Personal Servant is your GPS. It goes by different names: the Holy Spirit, Higher Holy Self, Jesus, intuition, etc. You can call it Charlie if you want, it doesn't really matter. All that matters is that the name you call it resonates with you. God gave us a Personal Servant to guide us back to Him and like any good servant, it doesn't intrude unless it is asked. Our GPS can never give us wrong directions as its destination was preset by its Creator.
When we our lost, we feel fear. That fear takes many forms: depression, anxiety, even anger. When we feel this fear, it is a warning to stop, ask, and listen to what direction our GPS, our Personal Servant given to us by God, tells us to correct to.
Many of us don't even know we have a GPS, and for many of us who do know, we have not been willing to listen. We prefer to get out the maps that we, our friends, teachers, family, religion, culture, political party, and society have made for us.
"I'd rather do it myself," we think. Then, we get lost and rather than asking our GPS for direction, we pull out another one of our maps. We can be very stubborn and very proud.
"Certainly I can do this! It can't be that hard. Look at all the maps I have" we tell ourselves. And round and round we go.
For some of us, it isn't until we find ourselves in the middle of nowhere and filled with fear that we finally realize all our maps are incorrect.
Then, if we are lucky, we meet a teacher who says to us: "My dear, you have an inner GPS system that will always tell you what direction to go in. You have to listen carefully because its voice is soft and you may not hear it over your conditioned habit to listen to your own booming voice telling you to follow your well-worn maps. You have to get very still and be very present and willing to hear its gentle, soft voice."
---
Has this page been helpful to you?
Your contribution in support of this site is greatly appreciated. To make a tax deductible contribution or become a supporting member online, click here.
Or send a check or money order to Pathways of Light, 6 Oak Court, Ormond Beach, FL 32174-2623 (USD only, please) Thank you for your support.
Back to main page of Miracles News.