April-June, 2020
Miracles News, April-June 2020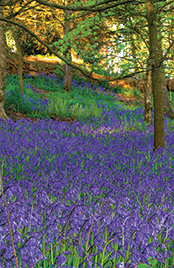 The Holy Spirit will,
of Himself, fill
every mind that so
that so makes room for Him.
(ACIM T-14.XI.13:6)
---
April-June, 2020
A Simple Question

"A simple question yet remains, and needs an answer. Do you like what you have made?..." (T-20.lll.4:1-2)
Years ago when I first started studying the Course, sentences like the one quoted above were much easier to ignore than they are today. Similar to many students, my life was a mess when I discovered ACIM.
Could this bible looking book really change my miserable life? (a simple question)
I read the Course from the introduction to the last page in a frenzied marathon session. As I recall, it took me about four days and it affected me as no other book had. What was it I just read? (a simple question)
If anyone asked me to summarize my understanding of the nearly half a million words in the book I would have answered, "The Course says I'm insane, and I think it is right!" No one asked me that question though because my thinking was I had read a book which was unexplainable, so I told no one about it.
---
April-June, 2020
My Mind Is Very Holy

I love doing the lessons and I do them every year just for the pure joy of it. The holiness lessons are my favorite. I wonder if anyone just starting this path, doing these lessons for the first time, believes their mind is very holy or even understands how that could be.
The implication of the lesson is astounding. This year I have a new understanding and I am far more willing to accept it than I ever have been before. My heart is filled with gratitude for this.
The self I experience is just an image I have made. The body, the personality, all of what I think of as Myron is an image, not something real. Jesus makes it clear to my mind that he does not mean this metaphorically when he says that I cannot really see the world because I am looking through the eyes of the image of a body I made, and images cannot see.
Having established that I made an image of a body/personality, I see that I then made an image of an environment that was made to protect the image of the self I made. How perfect this plan to experience a separate self, something completely impossible, and yet accomplished, if not in reality then at least in experience! So, I asked myself, "What does this look like for me? What was my desire and how did I accomplish it?"
---
April-June, 2020
How Do We Find God's Voice?
To find God's Voice, we need to spend time in quiet listening to our true Spiritual Source. We need to give our attention to God. In the Course we are given a helpful way to do this so that it becomes a part of our important daily practice:

"Three times today, at times most suitable for silence, give ten minutes set apart from listening to the world, and choose instead a gentle listening to the Word of God. He speaks from nearer than your heart to you. His Voice is closer than your hand. His Love is everything you are and that He is; the same as you, and you the same as He.
It is your [true] voice to which you listen as He speaks to you. It is your word He speaks. It is the Word of freedom and of peace, of unity of will and purpose, with no separation nor division in the single Mind of Father and of Son. In quiet listen to your Self today, and let Him tell you God has never left His Son, and you have never left your Self." (W-pI.125.7-8)
What our body's eyes and ears see and hear are merely illusions that interfere with what our true Self is communicating in every instant. Your eternal Self remains united with God, eternally extending Love.
This practice will help free us from the ego's interference, which would keep us believing we are limited and alone. It will help us break free from believing we are a body so we can experience the fact that we are Love as Love created us — and nothing else. As we daily, hourly reinforce the truth of our eternal Identity in God, the false ego (separate self) thought system we have bought into gradually fades away.
---
April-June, 2020
Ten Years After

When I hear the words "ten years after," I always think of the rock band of the same name that played at Woodstock over 50 years ago. I remember little about their music but the name always intrigued me. Things are usually different ten years after.
In a few days from this writing, it will be February 14, 2020 — Valentine's Day. It will be ten years after my son's transition following a fatal heroin overdose. And things seem different ten years after.
The years before Kevin's passing were tumultuous. Heroin addicts cause enormous problems for family, friends, and community. I have no desire to revisit those difficult days now.
I know that both sides of Kevin's family — my family — will connect with each other on February 14 in some way with texts, phone calls, emails or personal visits. Every Valentine's Day since has been a day of sadness but also a demonstration of love and forgiveness in our family.
---
April-June, 2020
Loneliness
In the epilogue Jesus ends the workbook by talking about not being alone and comfortless. By the end of the workbook, hopefully we have made the choice to choose a different teacher, realizing that everything the ego has taught us is not going to make us happy or feel safe or fulfilled. One lesson we learned from the ego was loneliness. It is painful. If someone does not give us the affection or time we think we need, we feel lacking or not loved. ACIM tells us, "You have so little faith in yourself because you are unwilling to accept the fact that perfect love is in you, and so you seek without for what you cannot find within." (T-15.VI.2:1)
Our ego equates loneliness with lack of love. The Holy Spirit tells us the opposite, that we are love and just are unaware of who and what we really are. Jesus' last words of the workbook are, "You do not walk alone, God's angels hover near and all about. His Love surrounds you, and of this be sure, that I will never leave you comfortless."
---
April-June, 2020
Listening to the Still Small Voice

In this world of opposites, the ego will always speak first and speak the loudest. The first step is to identify whose "voice" you're hearing, the ego or Holy Spirit's.
A question I recently asked while facilitating a training course is, "Do you know how to identify if you're hearing ego or Spirit?" I received beautiful answers: "I feel peace, calm, receptive, at ease, … I hear a still, small voice, when I hear Spirit."
Some replies for hearing ego were, "I feel anxious, confusion, uncertain, loss, fear." I myself have paused and asked myself while ping-ponging on the horizontal plane, "What am I thinking right now?" Usually if I find myself there, I most likely was either in the past or the future, a telltale sign. "I'm not thinking with the mind of God right now (pause). Phew, I get to choose again."
---
April-June, 2020
Mission No Longer Impossible

The "Mission Impossible" TV series originated the year I graduated from high school. It was an intriguing plot that involved individuals willing to put life and limb on the line to avert crime and expose the bad guys. It was interesting enough that I watched whenever my schedule permitted, and I was always amazed at the clever ways the characters accomplished those missions.
Fast forward 50+ years, and the concept revisited me as I contemplated Lesson 106 recently.
"Let me be still and listen to the truth.
I am the messenger of God today.
My voice is His, to give what I receive."
---
April-June, 2020
Miracles and Forgiveness

A miracle is a correction and thus stays only in the world of time. It corrects the mind that thinks it is under laws that are not the laws of God. It corrects the mind that thinks it can be something God did not create. Forgiveness is the home of miracles. In forgiving, we receive the miracle. It takes faith at first to apply forgiveness when we have no proof it works, but our faith will be justified as we begin to see the world differently.
There were many times when practicing the Course that I couldn't believe the guidance that was given, especially at first. It just seemed too ridiculous. I followed directions, looking at the situation with the Holy Spirit. The Holy Spirit doesn't give advice on how to make things turn out the way we want. He just looks past the craziness to the truth.
---
April-June, 2020
Daily Free ACIM help at PathwaysOfLight.org
Many options are available to you on the Pathways of Light website to help you work with A Course in Miracles and stay connected with Holy Spirit.
You may have ACIM Workbook Lesson Healing Perspectives and/or Daily Inspiration emailed to you daily. Also available to you are questions and answers on the Text of A Course in Miracles.
Also many Pathways ministers share their healing process through Inner Healing Journals and sharing audio/video's.
To find these beautiful sharings of awakening to the truth, go to: http://www.pathwaysoflight.org
---
April-June, 2020
Awakening vs. Revelation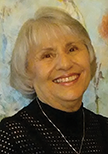 Perhaps from stories that I read about people such as Eckhart Tolle, Byron Katie, etc., I formed a belief that awakening and revelation were one and the same. I believed awakening and revelation to be linked together in a monumental moment where, in a flash, divine Truth is revealed and one is changed forever.
When I hear stories about 'spontaneous awakenings,' I think: "Yes, God, give me that!" It seems so simple and complete as opposed to all this studying, meditating, writing, journaling, teaching, learning, praying and even, at times, pleading followed by endless loops of doing it all over and over again.
Contemplating awakening vs. revelation, it occurred to me that maybe I have been confused between the two. I began looking for clarity and I thought a good place to begin would be with the definition of each term. The definition of "awake" in the 10th edition of the Merriam Webster's dictionary is: "fully conscious, alert, and aware: not asleep." The definition of "revelation" from the glossary of Course terms in the Circle of Atonement's Complete and Annotated edition of A Course in Miracles is: "The experience in which God reveals Himself to us in direct, wordless experience of union with Him (traditionally called the mystical experience)."
---
April-June, 2020
"I Am Never Upset for the Reason I Think"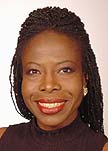 In my early days as a spiritual counseling student I met someone in one of my classes with whom I became fast friends. We both felt deeply drawn to this field. I had a genuine desire to heal, grow, and transform our lives and wanted to learn to help others do the same.
We were around the same age and had more than a few shared interests. Though we came from different backgrounds we had more than a few mess ups and major mishaps in common. Naturally we bonded and became fast friends. As friends do, we would talk frequently on the phone, go out to eat, exchange our favorite books and attend spiritual related lectures, workshops and events.
In spite of the fact that we seemed to like each other's company and had many shared interests, our conversations and interactions with each other often bordered on being somewhat "highly charged" and did not always play out in ways that felt loving. It felt like there was always this undercurrent of tension.
---
April-June, 2020
The First Five Lessons & Relationship Healing

For me the journey of this lifetime is all about relationships — my relationship with myself, with others and ultimately my relationship with God. It's through our relationships that we can experience tremendous growth and healing, if we are open and willing.
I seemed to have known this for quite some time and could clearly see a need in my own relationships. I felt a Call to help heal relationships through my coaching work. I didn't quite know how but I did have the willingness. Not just the 'little' willingness that Jesus mentions in the Course. I was determined to experience a healing and find a way to bring us all back to love, peace, and harmony.
For years I muddled through seeking ways to achieve 'my' goal to heal. When things got to the level that I can only describe as a 'war zone' with my relationships, it was my breaking point. That's when the Course found me. I do believe the Course finds us somehow. When we are ready, it finds us. Through the Course and the related Pathways of Light courses, the way to heal my relationship with myself and others has led to an experience of Love, Oneness, and true purpose.
---
April-June, 2020
Disagreements? Pause

There is probably not a day that goes by that we don't disagree with someone on something. Is it possible that most disagreements will not amount to anything? Would it be such a big deal to simply let it go?
Five Job Corps students practiced Pause, Step Back, Step Aside and Let Inspiration Guide during a disagreement and experienced the following:
1. I realized that I don't need this person's approval.
2. It's not worth the conflict, so I just walked away.
3. I saw where this could lead so I agreed to disagree.
4. I heard in the pause to not say what I was about to say, but I did and now I'm paying for it.
---
April-June, 2020
ACIM Text Questions and Answers
What is the ego's idea of empathy?
In helping us look at the ego thought system with the Holy Spirit, one of the key sentences in this section is, "Having identified with what it thinks it understands, the ego sees itself and would increase itself by sharing what is like itself." (T-16.1.2:4)
That is the ego's idea of empathy. Because the ego is the idea of being separate from Love, of course it relates to stories of suffering, sacrifice and deprivation. It loves these stories because they increase its sense of a separate 'self.' They increase its sense that it has really made its world of specialness, of individuality, real. If we consistently practiced seeing past these stories with the help of the Holy Spirit, the ego would disappear.
Click here to view Questions and Answers for the full ACIM Text.
---
Has this page been helpful to you?
Your contribution in support of this site is greatly appreciated. To make a tax deductible contribution or become a supporting member online, click here.
Or send a check or money order to Pathways of Light, 6 Oak Court, Ormond Beach, FL 32174-2623 (USD only, please) Thank you for your support.
Back to main page of Miracles News.