January-March, 2023
The Stars Are Brightly Shining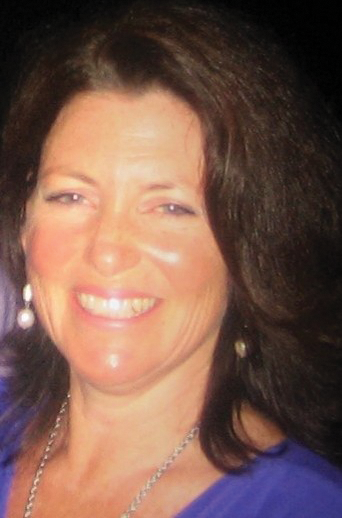 One of my favorite teachings in A Course in Miracles is about the "star" ...
"The sign of Christmas is a star, a light in darkness. See it not outside yourself, but shining in the Heaven within, and accept it as the sign the time of Christ has come." (T-15.XI.2:1-2)
For years I've added this beautiful passage to Christmas cards and letters with a feeling of intellectual understanding. Now it holds a much deeper meaning.
A period of darkness involving self-blame and condemnation fostered a phase of depression. Every day literally passed by like "Groundhog Day" as I went through the motions.
I realized I had lost sight of being the Light even though it was my aware Self witnessing the mind becoming consumed by thoughts of separation, fear, guilt, and loneliness.
---
October–December, 2022
Miracles News, October–December, 2022

My holiness
shines bright
and clear today.
---
October-December, 2022
There Is No Peace Except the Peace of God

For several years now, I have asked Jesus to clarify the daily Workbook Lessons and from that clarity, I write whatever comes to me. This year, I stepped way out of my comfort zone and started sharing this contemplation on YouTube.
So now each lesson so far is available there. I discovered that I enjoy sharing in this way and the feedback I receive is a bonus. If you would like to join with me in this way, here is the link to my channel. https://www.youtube.com/c/MyronJonesOMC. For those who prefer reading over watching a video, the lessons are available on my website. https://forgivenessisthewayhome.org/
The following is from Lesson 220. I am sharing this one because I had a lot of positive feedback on it and because it was helpful to me.
"I am not a body. I am free. For I am still as God created me."
"1. There is no peace except the peace of God.
Let me not wander from the way of peace, for I am lost on other roads than this. But let me follow Him Who leads me home, and peace is certain as the Love of God.
I am not a body. I am free. For I am still as God created me."
---
October-December, 2022
A Strong Spiritual Relationship

A Course in Miracles have had such a positive effect on the way I look at my life. Like the great majority of us, I have experienced challenges that required a heavy dependence on Holy Spirit.
"Above all else, I want to see things differently." (W.28)
I was introduced to ACIM in 1994 through Marianne Williamson's book, "A Return to Love." At the time I was 44 years old and going through a divorce from a 19-year marriage with two teenage boys. I had been a self-proclaimed agnostic through my adult life to that point. With no belief in Inner Guidance, my confidence in the direction of my life was at an all-time low.
"I trust my brothers who are one with me." (W-181)
My close friend, Kevin Murphy, and I were both in a similar situation in our marriages and we were living together paying alimony and child-support. With his encouragement, we went to see Marianne Williamson in Manhattan and we bought the three books of A Course of Miracles. We started the Workbook together and we have shared our spiritual studies together ever since.
In fact, our lives have paralleled now for almost 50 years.
---
October-December, 2022
Forgiveness Brings Happiness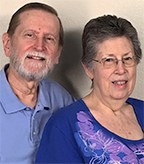 In all our years of working with A Course in Miracles, we have found that forgiveness and happiness go together. As we are willing to let go of our false ideas of being separate and alone following the guidance of the Holy Spirit, we experience a sense of freedom and joy that comes with fulfilling our true function.
Forgiveness guides us to look past this world of separation to see our oneness with our Creator and every brother. We willingly shed our judgments in favor of healing and blessing our brothers. With Holy Spirit, we are safely led out of the dream of separation to find the eternal Love that has always been ours.
In the preface of ACIM, we are told, "Forgiveness is the Holy Spirit's great learning aid in bringing this thought reversal about. …As we learn to recognize our perceptual errors, we also learn to look past them or "forgive." At the same time we are forgiving ourselves, looking past our distorted self concepts to the Self That God created in us and as us." (ACIM Preface, xi)
---
October-December, 2022
Under the Radar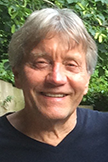 When I first started studying A Course in Miracles many years ago, I understood forgiveness is the key to undoing the ego thought system and healing our minds. I identified six people I had grievances with and needed to forgive, and over time I was able to let go of my grievances with the Holy Spirit's help. I felt such a wonderful freedom from the ego's chains and I thought I was done.
Haha… no way.
As I became more vigilant of my thoughts, I discovered that I had many small grievances and fears that got under the radar, and were taking away my peace. As I became more conscious of these little blocks to love and giving them to the Holy Spirit for healing, my practice expanded. I would catch 20 or 30 every day. And as the little blocks were healed, I was lifted further up out of the ego darkness in my mind, and my peace and happiness were growing.
---
October-December, 2022
A Mother's Trust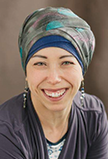 I found A Course in Miracles about four years ago, soon after Jesus himself came to me in a life-changing vision. Finding the Course felt like coming home, as it was seemingly teaching me the things that I had already been shown by Jesus himself, while giving me the tools to dive deeper into these beautiful teachings.
Not long after discovering this miracle of a book, I was led to the Pathways of Light ministerial training. This training for me has been slower than for most, as I've made a lot of life changes within this time. But taking my time with it has allowed me to really connect everything that I'm learning to the experiences that I'm living, and this integration has led to an incredibly powerful and transformative practice.
I write these words as I look out my bedroom window upon another magical Florida sunset after a powerful thunderstorm. It seems perfectly fitting to be what my body's eyes look upon as I tell this story.
A couple of weeks ago I had an experience that was the scariest experience I've had thus far as a mother. It would have been completely different if it happened to me before finding the Course. The craziest thing about it was that it was really a miracle in disguise.
---
October-December, 2022
Love Created Me Like Itself

"Arrogance makes an image of yourself that is not real." (W-186)
The narcissistic ego identity is not the truth of anyone. We must first see how we have functioned in the world before we can let it go.
As a child, we came into the world ego-identified, looking to be unfairly treated. The ego, which is at war with God, created this whole entire physical world in order to play out that war. It's all unconscious, but if you draw back and look, you can see it is true.
As we begin to see that something other than perfect Love is living out its need for suffering through us, we slowly awaken.
---
October-December, 2022
I Can Be Kind to Myself
I can be kind to myself
when I am kind to another.

I can be kind to myself
when I think kindly of another.

I can be kind to myself
when I am kind to myself.

I can be kind to myself when
I am cooking or doing the dishes.

I can be kind to myself
when I am doing any chore.
---
October-December, 2022
Rules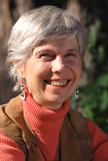 Skimming through a book of writing prompts, this one stood out, "Break your life (up to this point) into three chapters and give each chapter a title." Instantly, these three headings came to mind:
1. Following the Rules
2. Breaking the Rules
3. No Rules
Having already lived seventy years, those were broad generalizations to be sure, but it didn't take me long to clearly see the dividing points.
Basically, I spent my first fifty years following the rules. There was a lot to love about that first chapter of my life, and I would make many of the same choices again, but it was a safe, predictable, conforming lifestyle. I rarely rocked the boat.
In chapter two, as I became more spiritually aware and inner-directed, I began acting in less traditionally accepted ways. I believe my decisions were divinely guided, but many of them rocked the boat. I would likely make those choices again too, but since I was still navigating the journey of learning which voice to trust, they weren't easy to make. The end of those twenty years found me as a retired, single woman moving across the country for an adventure in Arizona.
---
October-December, 2022
Daily Free ACIM help at Pathways of Light
Many options are available to you on the Pathways of Light website to help you work with A Course in Miracles and stay connected with Holy Spirit.
• Daily Inspiration for Living ACIM
• Ministers' Inner Healing Journals
You may have ACIM Workbook Lesson Healing Perspectives and/or Daily Inspiration emailed to you daily. Also available to you are questions and answers on the Text of A Course in Miracles.
Also, many Pathways ministers share their healing process through Inner Healing Journals and sharing audio/video's.
---
October-December, 2022
A Memo from God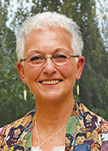 Based on W:32, "I have invented the world I see."

To: All of God's Creations
Date: Eternity
Time: Doesn't exist
Re: Love, Light, Wholeness, Unity, Forgiveness, Truth
My Dearest Beloved,
When I created you, I extended My Spirit and formed your essence. You were neither separate from Me nor removed from Me. You were, are, and will always be an extension of Me, as I am of you. We are one.
The pain that you have been carrying around with you, although it has felt very real, does not exist except within your mind. For as long as you nurture the pain, in pain you shall remain. However, when you choose to release your perception of the world, Spirit will hear your call and will remove any shred of doubt of your oneness with Me.
---
October-December, 2022
Self-Deception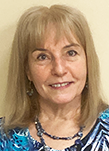 Recently I saw a poster on someone's wall. It read, "Life has many variations, the Truth none."
In desperation years ago I asked God what was my purpose? I got an answer I did not understand or accept at the time, but I am positive what I heard. It was to relax and be calm! This did not seem possible with what I experienced in life. I had yet to accept who I truly am, that there is nothing I need do, nowhere to go and nothing needed changing — except the voice I most often listened to. I was unaware I practiced self-deception.
"Pain is a wrong perspective. When it is experienced in any form, it is a proof of self-deception. It is not a fact at all. There is no form it takes that will not disappear if seen aright." (W-190.1:1-4)
---
October-December, 2022
Take One for Humanity

Take one for humanity: This lifestyle choice became a mantra to me when I saw myself getting competitive or anxious if I didn't get the ideal parking space or found myself making negative assumptions if a person jumped in front of me to get in a line. I had to ask myself: Why is this "winning" more important than peace and connection to humanity?
I started to make it a habit to let another driver take a parking space if it was a toss-up as to who was there first. Or joyfully opt to let a car get on the freeway when merging instead of blocking them out just so I am ahead on the road. I even found myself mentally extending a gesture of "please go first" while driving and then I self-talked myself through the thought that I can give this gift to humanity and reap the benefits of calm and peace.
---
October-December, 2022
I Thought It Was Going to be Difficult and Guess What: It Was!
My husband yelled from the bedroom, "I think this receiver is dead." "Great." I thought. Another hour down the drain on instant chat with AT&T while they want me to re-run every test we have already run to order to convince them we need a new one.
I knew this was 'my job' to get fixed. But I hoped that if I put it off long enough, someone else would take care of it.
Nope, if I didn't want to end up paying every month for a broken box, I was going to have to follow through.
Days went by and I finally sat down at the computer to start the long, arduous process.
About a half-hour in, I was about to blow my top! I was not being the light of the world in that moment!
All of a sudden, it happened.
The Divine Alarm clock went off. I realized I was no longer at peace — what master am I serving in this moment? It certainly wasn't God.
---
Has this page been helpful to you?
Your contribution to support this site is greatly appreciated. To make a tax deductible contribution with a credit/debit card, click here.
Click here to donate from your PayPal account.
Or send a check to Pathways of Light, 12530 Lions Chase Court, Huntley, IL 60142.
Back to main page of Miracles News.