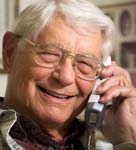 When you take each course with a Mind Healing Partner, you will be certified as a Mind Healing Partner for others who are led to join in awakening through the ACIM Practitioner training.
Read the descriptions, ask the Holy Spirit if it would be helpful for you to work with a Mind Healing Partner, and become an ACIM Practitioner as you join with your brother in awakening to the truth.
Frequently Asked Questions
Click any question to reveal the answer.
Click it again to close.
Who are these ACIM Practitioner courses for?
These courses are for students of A Course in Miracles who want to bring their thoughts into alignment with the Holy Spirit and integrate the spiritual psychology of A Course in Miracles into their lives. Each course is set up as a mutual teaching-learning situation with a Certified Mind Healing Partner or group. Your interactions with your mind healing partner or the others in your group help you further expand and integrate what you are learning into your daily life. Together you can go deeper and awaken faster than trying to learn it alone.
If you are an ACIM study group leader, these materials can add a new dimension to your group learning experience.
What is included with each course?
Each course includes:
Guided meditations, experiential processes and an audio version of the entire ACIM Practitioner course on two CDs or downloadable MP3s.
A study guide which leads you through passages in ACIM and processes to help you apply what you are learning in your life.
Two laminated remember cards and a laminated poster to help you reinforce what you are learning.
Binder conveniently organized with all course materials or choose a downloadble e-course, if available.
If you choose to work with a certified Mind Healing Partner, you also receive certification as an ACIM Practitioner Mind Healing Partner.
Why work with a Certified Mind Healing Partner?
Each ACIM Practitioner course is set up as a mutual teaching-learning situation. It does not require that one partner be more experienced or advanced with his understanding of A Course in Miracles than the other, although this may be the case. It does require a willingness to join together to learn from and with each other as you explore the material together.
By joining with a partner or group, you can explore together the ACIM principles on the chosen subject using the guidance provided by the Study Program materials. Into this shared interest you invite the Holy Spirit to enter as your Teacher. Through your willingness and openness, the Holy Spirit becomes the Interpreter in your minds to provide a bridge of understanding that serves the specific needs of both you and your partner or group.
Each course includes experiential processes which help you relate the material being presented to your personal experiences and circumstances in life. Some of these processes require one partner to guide the other. Because a Certified Mind Healing Partner has already experienced the course and understands the material and processes in it, he or she can serve as a guide through the Study Program experience.
A Course in Miracles encourages us to "teach what we need to learn." It is through this process of giving that we learn what we really have so that our learning becomes strengthened and applied to more and more aspects of our lives.
How does "mind healing through partnering" work?
When you enroll in an ACIM Practitioner course, you will be sent the materials and assigned a Certified Mind Healing Partner if you have not selected one already. The study material guides you to look at selected passages in A Course in Miracles (second or third edition required) and includes commentary and processes to aid in understanding the readings. You are encouraged to take notes and journal on what you are learning and how you can apply it in your life. Periodically you meet with your mind healing partner (in person or by phone) to share what you are learning with each other.
Upon completion of the course, your mind healing partner will send you confirmation that you are certified as a mind healing partner for that course. Once you have completed the course, you may want to reinforce what you have learned by joining with others who want to expand their understanding of A Course in Miracles. As a certified mind healing partner, you receive payment from Pathways of Light when your healing partner completes the course and you notify the office of his or her certification.
What does ACIM say about joining together for learning purposes?
These ACIM Practitioner courses are set up as mutual teaching-learning situations, reflecting the following idea from A Course in Miracles, Manual for Teachers: "God's Teacher speaks to any two who join together for learning purposes. The relationship is holy because of that purpose, and God has promised to send His Spirit into any holy relationship. In the teaching-learning situation, each one learns that giving and receiving are the same.… Those who would learn the same course share one interest and one goal. And thus he who was the learner becomes a teacher of God himself, for he has made the one decision that gave his teacher to him. He has seen in another person the same interests as his own." (A Course in Miracles, Manual for Teachers — 2.5:3-5, 7-9)
Many students of A Course in Miracles have found that while they can gain much by studying it on their own, the learning experience is greatly enriched when it is shared with others who become both their teachers and fellow learners. These ACIM Practitioner courses provide a format for joining with a partner or in a group to facilitate this shared teaching-learning process.
Can I use these courses as guides for my ACIM study group?
Yes. These materials guide you to many passages in A Course in Miracles that provide insight and understanding of the Course's view on the specific subject of the each ACIM Practitioner course. Using these materials as a guide for group discussion and study is a powerful way to gain a comprehensive understanding of Course principles and apply them more effectively in your daily life. Group sharing of the experiential processes enriches the experience.
It is helpful for each participant in the group to have their own ACIM Practitioner course in which they can take notes from the processes and discussion, as well as use the CD's, poster and reminder cards to help reinforce what they are learning.
Can I work with these courses on my own?
Yes. Whether you work with a Certified Mind Healing Partner or not, there is great mind-healing benefit in doing the experiential processes and studying the course material with the references from A Course in Miracles. You will not receive certification as a Mind Healing Partner if you choose this option.
If at any time you decide to become a Certified Mind Healing Partner, send your registration with $70 to Pathways of Light. You will be assigned a Mind Healing Partner to work with, or you may select your preferred Mind Healing Partner. Click here for a list of available Certified Mind Healing Partners.
What is a Certified ACIM Practitioner?
A Certified ACIM Practitioner has completed all 24 of the ACIM Practitioner courses with a Mind Healing Partner. With this designation, you are assured that your Mind Healing Partner has dedicated extensive time and attention to understanding and applying the principles of A Course in Miracles.
I am interested in both Minister Training and ACIM Practitioner training. Which should I do first?
Most people take the Minister Training first. This training focuses on strengthening your connection with the guidance of the Holy Spirit and helps you remove the blocks to the awareness of Love's Presence, as well as training you to facilitate most of the minister training courses. In addition it also leads to ordination which qualifies you to officiate weddings.
After your ordination, you are eligible to take the Relationship Enhancement Counselor Training and for free training to lead ACIM study groups.
Click here for more information about the Minister Training courses and frequently asked questions.
The ACIM Practitioner training offers in-depth study of key principles of A Course in Miracles with many experiential exercises plus guided meditations, a laminated poster and laminated reminder cards to use to help you apply these principles in your daily life. It does not lead to ordination. Minister Training is not required to take any of the ACIM Practitioner courses.
Can I participate in an ACIM Practitioner course if I live outside the USA?
Yes. We have found that sharing with a Mind Healing Partner using Internet voice communication such as Skype or an Instant Messenger service is very effective. There are several Certified Mind Healing Partners who are available to serve as an online partner. Click here for a list of available Certified Mind Healing Partners. You can save on shipping cost by choosing the downloadable e-course version when it is available.
How do I know if I have the second or third edition of ACIM?
The inside cover page of your book should say Second or Third Edition. The second and third editions include the Preface and Clarification of Terms and have a number for each chapter, section, paragraph and sentence. The Third Edition includes the supplements to ACIM: Song of Prayer and Psychotherapy: Purpose, Process and Practice. If you do not have either of these editions, click here to purchase the Third Edition from our online store.
Are Pathways of Light programs for you?
The following statements may resonate with you: I have a great desire to experience more peace and joy in my life. I am willing to look at my limited thinking and let myself be led to the awareness of my True Self. I know that when I share what I am learning with others, I strengthen it in myself. I want to teach what I need to learn. I feel drawn to Pathways of Light courses by my Inner Guidance.
What does Gary Renard have to say about Pathways of Light?

Gary Renard, author of The Disappearance of the Universe and Your Immortal Reality, shares his experience of Pathways of Light:
It was my pleasure to visit Pathways of Light for the third year in a row to present and record a workshop for a DVD. Pathways is an excellent spiritual teaching organization that's run by Reverends Robert and Mary Stoelting, who have been there since the early 1990s. Robert and Mary have been involved in the spiritual movement however, since the 1960s. Their hearts and minds are definitely in the right place.
One of the reasons I love Pathways of Light is that they're into empowering people to hear the Holy Spirit's Voice for themselves. They're not into telling people what to do; they're into training people to receive their own Guidance. I'm very grateful that there are wonderful teachers such as Robert and Mary who recognize that no teacher is superior to the students, except in illusions.
What is the Pathways of Light Satisfaction Guarantee?
If you are not completely satisfied with any Pathways of Light course, home study, self-study program, or product, return it within 30 days for a full refund of the purchase price (shipping not included).
This page has been viewed 128274 times