January-March, 2017
A Letter to God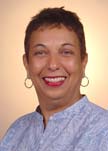 Dear God,
Please take me back. I left and now I am miserable. I was beguiled by the idea of "doing my own thing." I wanted power. I wanted to be in control. I wanted to be the boss. So, I rebelled against You and left home. Now I suffer regret and want to come back. You try to tell me that I never left; that I only think I left; that I am still safely at home, dreaming that I left. You send Teachers to bring me that message over and over. While I don't totally get it, all I know right now is that I long to return home.
There is a story that you threw me out because I was bad. I believed that for a while, forgetting that it was my choice to leave in the first place. However, I found that I did not hate my children or abandon them when they did something I did not like. I defended them with all I had when someone tried to hurt them. So, somewhere along the way, it occurred to me that maybe you didn't want me gone — that maybe leaving really was my decision because I did not want to listen to You. I wanted to be the one in charge.
Now, all I know is that I am not happy with anything I have created, and I want to come back to You. There is nothing in the hell in which I now find myself that brings me any comfort. I went off and did my thing: I travelled all the lands of my own making; I lived in the world I wanted, and enjoyed all its pleasures. It was so much fun in the early days when I thought I was all that! Why did everyone seem to be totally unaware of how brilliant I was? My judgments were always immediate and precise; my authority was total, and I was completely in charge. Why didn't they seem to get that I had all the answers!
Then how could it be that, in the midst of a successful career and a full life, I found myself at the edge of a precipice with emptiness, despair and darkness yawning before me? Why was my way not making me happy? A "Thelma and Louise" dive into the abyss was a vague possibility, however, there was just enough hope in me from Your messages over time to keep me going.
As I got older, I noticed a pattern in the events of my life that revealed something that I did not appreciate at each event, as I was too busy making other plans. I saw your footprints carrying me through what I thought I wanted my life to be. It was your Love that kept me safe along the way, gently steering my path to this point, where I long to return home. I can recall numerous situations where I was obviously protected from harm, or kept out of scenarios that would have led to a completely different path.
One example: in my youth, I wanted to become a radio announcer. I took the course, diligently did all the work and was quite excited when it was time for the final exam, which was to write and record a broadcast in the studio. I was brilliant! However, after I wrapped up, I discovered that I had not turned on the tape to record my show! I failed the course, and life went on.
Another example, many years later, was when my job decided to divorce me in the early days of "downsizing." Because of my level in the organisation, I was allowed to take time to find myself another position, or leave with a package. After a lot of searching, I chose to stay on — after all, what else would I do, having been there for over 22 years? I felt enormous relief in finally having made a decision. However, every day after that, as I walked down the corridor to my office, a wave of nausea washed over me. I had done enough internal work by then to recognize that something was telling me something. After I left, a series of incredible events unfolded that led to a different career and life. Of course I railed against each of these misfortunes, and numerous others. But now I see in them the light of your Guide gently directing me to people, places, and teachings to bring me here. Thank You for Your Patience.
Twelve years ago, at the edge of the cliff, I cried to You for help. That was something I had never done before. Remember, I had all the answers; I was strong and independent, totally capable and self-reliant. I could do it all myself. That cry for help from that dark place brought ACIM into my life, via Pathways of Light. There was an immediate recognition that this was what I was looking for to relieve the pain and emptiness I was feeling. I knew instinctively that it had the answers for me to find that other way — one that would provide a new perspective and release me from the prison I had so securely built around myself.
I realized that I had been hitting "delete" automatically, not wanting to hear what You had to say, because I did not want to hear that my way was not working and I would have to change a few things. I could change my thoughts and choose differently.
Over time, with sporadic and intermittent application of the teachings, I started to get a sense that I could not know what peace and happiness are until I applied the same time and energy towards my salvation, as I had so strongly employed in maintaining my separate state. In order to change my mind I needed to practice Your message of Love. A serious, mostly daily, study session for the past three years, beginning with Pathways of Light's Listen & Receive 30-day home-study program, taken with a healthy dose of patience, applying the perspective of forgiveness, and loving and accepting my brothers, has brought me to this place, where, with gratitude and joy, I ask to return.
Please take us back.
Yours. Truly.
Rev. Vicki Rostant, O.M.C. is a Pathways of Light minister living in Toronto, Ontario, Canada. Email: .(JavaScript must be enabled to view this email address)
© 2016, Pathways of Light. http://pathwaysoflight.org
You may freely share copies of this with your friends, provided this copyright notice and website address are included.
---
Back to main page of Miracles News.
Has this page been helpful to you?
Your contribution in support of this site is greatly appreciated. To make a tax deductible contribution or become a supporting member online, click here.
Or send a check or money order to Pathways of Light, 6 Oak Court, Ormond Beach, FL 32174-2623 (USD only, please) Thank you for your support.
Articles by
Pathways of Light Ministers
and Others.
Pathways of Light Membership
Support Pathways of Light with an annual membership donation or become a sustaining member through monthly contributions. Includes printed Miracles News magazine mailed quarterly. Click here.
Subscribe to printed version.
To have Miracles News magazine mailed to you quarterly, Click here.
Most recent entries
Miracles News has been viewed 882249 times
Archives