January-March, 2017
My Breath Is the Holy Spirit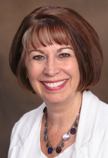 The Holy Spirit lives through me as my breath. When I allow that truth to permeate my awareness and raise my consciousness, my life — indeed, my universe — becomes miraculous. Knowing that the Holy Spirit is present with me in such an intimate way, has moved me from a life saturated with enormous guilt, sadness and anxiety to one full of innocence, joy and peace.
I am discovering there is no limit to the ways I can use my Holy Spirit breath to heal my mind and heart. Following are, perhaps, my three favorite ways that the Holy Spirit and I collaborate using the breath to bring me into that space where miracles occur.
First, I use my breath to bring me back into the present moment, back into the presence of God. When I realize, as I go about my day, that I am not present, I focus on my breath and the awareness that the Holy Spirit is with me. As a result, I am filled with the attributes of God from which I have unconsciously disconnected. For instance, if I have been lost in the fear of lack, my breath connects me to abundance. If I have been consumed with guilty thoughts, my breath connects me to innocence. If feelings of sadness have obscured the joy of God, my breath brings me back into alignment with peace and contentment.
Second, I have developed a spiritual practice of consciously using my breath to bring any fears that are still in need of healing into my awareness. Yeshua discusses a process in The Way of Mastery that helps me heal these obstructions to love and make peace with the past. I use his guidance by, first, becoming aware of my breathing and allowing my breath to calm my mind. Sometimes it takes 5 minutes and sometimes 10. Then I ask the Holy Spirit to bring into my awareness what needs to be healed. As I sit in silence, focusing on my breath, I observe what arises into the field of my mind. Sometimes it is a picture, sometimes a memory, sometimes a feeling, and sometimes a thought or a sensation in the body. As the message arises, I forgive the judgment I have placed upon this object of my creation. I embrace the creation and then release it. In this way, I bless and heal the past. Usually, I can immediately feel the painful remembrance dissolve.
Third, I use my breath to remind me that I am not alone. During my early years, I felt abandoned by God and cast adrift on a sea of fear. The resulting outrage within me dominated my life, and led me down the path of addiction and self-abuse. Imagine my delighted surprise when I discovered that God was with me all along and the proof is that the Holy Spirit lives within me as my breath. I breathe in the wonder and joy of peace, inclusion, and creativity and breathe out the pain of abandonment and the fear of helplessness, unworthiness, and confusion. I realize my breath is holy, and through its wholeness, I rest in peace.
Rev. Judy Calvin is an Ordained Minister living in Thousand Oaks, California. Email: .(JavaScript must be enabled to view this email address) Web: http://www.innerpathbridges.org Get Judy's fantastic new book: Living a Spiritualized Life: Transformational Bridges to Our Inner Universe, found on Amazon.com and BarnesandNoble.com. Learn how to transcend negative habits, addictions and other discordant behaviors.
© 2016, Pathways of Light. http://pathwaysoflight.org
You may freely share copies of this with your friends, provided this copyright notice and website address are included.
---
Back to main page of Miracles News.
Has this page been helpful to you?
Your contribution in support of this site is greatly appreciated. To make a tax deductible contribution or become a supporting member online, click here.
Or send a check or money order to Pathways of Light, 6 Oak Court, Ormond Beach, FL 32174-2623 (USD only, please) Thank you for your support.
Articles by
Pathways of Light Ministers
and Others.
Pathways of Light Membership
Support Pathways of Light with an annual membership donation or become a sustaining member through monthly contributions. Includes printed Miracles News magazine mailed quarterly. Click here.
Subscribe to printed version.
To have Miracles News magazine mailed to you quarterly, Click here.
Most recent entries
Miracles News has been viewed 882244 times
Archives