April-June, 2017
Spider Mouse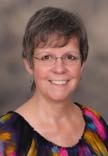 Many years ago we attended church in a very old church building. It was a beautiful building inside and out. Our Sunday school room was in the balcony. You had to walk through the upstairs pews to get to the door of the room.
One Sunday my daughter went ahead of us. She came back as we got to the last step and the landing and she had a very worried look on her face. When I asked her what was wrong, she very quickly told me that she had just seen a "spider-mouse" walking across the floor. This piqued my interest and I went to see if I could find this thing she called a "spider-mouse." There, walking on the floor in front of me as only bats can do, was a little bat. I went to get someone else to trap him. The man who caught this little fellow did so very gently. He put a coffee can over the the top of his little head and slowly slipped a piece of cardboard underneath. He then took him outside and let him go.
A bat walking on the floor, to someone who has never seen a bat except in flight, looks very much like a "spider-mouse". My daughter took what she knew about spiders and mice and put them together and believed she saw a spider mouse. This is similar to what I did with my concept of Jesus.
I took everything I learned in church and developed a concept, based on my experience and my learning, of who Jesus was and is. This does not mean my concept was correct anymore than my daughter was correct in calling a bat a "spider-mouse".
Jesus is very different to me today. The Jesus I now know was a man who understood himself as Christ. He knew those who tortured and killed him could not hurt who he was in Reality. He forgave his killers while they were crucifying him and not to pay for my sin. He did it to show us all that you can kill a body, but you cannot kill the Spirit. We still have the teachings of Jesus. His Spirit lives. His teaching, his way of thinking, and his consciousness is alive and well.
Here we are more than 2000 years later and we still have his words, his way of thinking. I won't go into how much we have misconstrued his teaching by taking away a little here and adding a little there. So much was misinterpreted simply because we didn't have access to the Middle East when the bible was translated into English. We now have more accurate versions of his teaching. We also have a better understanding of Middle Eastern history, customs and psychology. Learning about these thing helped me change my concept of Jesus.
Today Jesus is my brother. He's my friend. He's here to help me all the time. He wants me to learn to listen to the Holy Spirit and let Him teach me true forgiveness. He wants me to accept the Atonement for myself and to realize who I am as his sibling and God's Son. He wants me to know that I too, am one with the Father and the Son as we all are. He wants me to know this oneness. Most of all he wants me to know Love. As I accept that I am Love's child and Jesus' brother, a peace washes over me that is indescribable. I can rest. I can relax and know everything is working out for my good. I'm able to feel joy knowing I have everything, and my future is in God's hands. ❦
Rev. Maura Williams, O.M.C., is a Pathways of Light minister living in Hot Springs, Arkansas. Email: .(JavaScript must be enabled to view this email address)
© 2017, Pathways of Light. http://pathwaysoflight.org
You may freely share copies of this with your friends, provided this copyright notice and website address are included.
---
Back to main page of Miracles News.
Has this page been helpful to you?
Your contribution in support of this site is greatly appreciated. To make a tax deductible contribution or become a supporting member online, click here.
Or send a check or money order to Pathways of Light, 6 Oak Court, Ormond Beach, FL 32174-2623 (USD only, please) Thank you for your support.
Articles by
Pathways of Light Ministers
and Others.
Pathways of Light Membership
Support Pathways of Light with an annual membership donation or become a sustaining member through monthly contributions. Includes printed Miracles News magazine mailed quarterly. Click here.
Subscribe to printed version.
To have Miracles News magazine mailed to you quarterly, Click here.
Most recent entries
Miracles News has been viewed 891399 times
Archives