July-September, 2017
The Gleeful Ego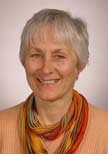 The ego gleefully loves to attack and does so constantly. We don't notice it much because that is considered normal and expected. Someone told me: "If I don't attack what someone says to me, I am considered stupid and gullible." We support the ego in all kinds of ways.
This is what I found for myself: There is a part within me that likes to attack, even though in subtle ways. She gets satisfaction from this. Yet, when I look at this and feel this attack thought, I really, really don't like the feeling it gives me. If I am not willing to tell myself to let it go, I distract myself quickly and don't do anything about it. But I do want to change it. And I know I can.
As I went deeper into this ugly feeling, I felt that there was a little one within me that was crying and feeling very sad. It seemed that she is the innocence who gets hurt when I let the ego attack, seemingly others. It does feel really bad and I don't always want to look at it. So the feeling is, mostly unconscious, "I'm finally getting back to this person who hurt me …or someone else hurt me, and I just have to hurt someone else back so that someone knows how bad it feels."
All that is running around the problem. Yes, the ego has power and I have given it to it. The ego tells me that I don't have any power and, therefore, don't even try to change anything. This is the way it's always been, and it will continue, I can't do anything about it. Yet I know the ego likes to lie and deceive and tell me what is not true, and I have believed it in the past. I also feel that this other me, who believed the ego, was feeling very alone. And as a newborn I decided to live in the separation, which is based on fear and attack; but as a baby I convinced myself that by joining my mother's fear I was safe.
Now I am no longer dependent on my parents or the fear-based world. I can choose right now. And I am choosing. So I explore the one who feels to me powerless and helpless, and as I feel into her direction, I notice that she is really not a baby who is helpless. I thought that she is a fleshly baby body, but she is not. She has no body, she is just an innocent spirit child, a Being who is my True Self.
So I explore that a bit more, and I discover that this is a Being Who I know is me, but I have not familiarized myself with her very much. I really only know my made-up self, the one who has certain physical characteristics and who I judge all the time for many body-related things I see, such as: for looks and weight and ability and lack of discipline, etc.
I know intellectually that my True Self is pure Love and Light and for some strange reason has chosen to be here in this illusionary world. I want to experience Her. I want to know more about Her, what She is all about.
She is the One Who has an excellent connection to the Divine, to Oneness, to this Reality which is the Source of the made-up one. I want to look through her 'eyes', hear with her 'ears' and know with her mind.
I understand that there are spiritual senses which give me more information and allow me to discern and see beyond the physical so that I can express more love and act or respond to this worldly image in appropriate ways. And yet, that is just another step. And I will go that step and move more and more into exploring the Real world while in this world.
I know I will be guided because I am never alone; I will know that the Light is stronger than any shadow of doubt or fear, and I will let go of this dream and allow the Spirit to come through me unencumbered to extend only Love. This is my will.
Rev. Maria Kingsley, O.M.C., is a Pathways of Light minister living in Tucson, Arizona. Email: .(JavaScript must be enabled to view this email address)
© 2017, Pathways of Light. http://pathwaysoflight.org
You may freely share copies of this with your friends, provided this copyright notice and website address are included.
---
Back to main page of Miracles News.
Has this page been helpful to you?
Your contribution in support of this site is greatly appreciated. To make a tax deductible contribution or become a supporting member online, click here.
Or send a check or money order to Pathways of Light, 6 Oak Court, Ormond Beach, FL 32174-2623 (USD only, please) Thank you for your support.
Articles by
Pathways of Light Ministers
and Others.
Pathways of Light Membership
Support Pathways of Light with an annual membership donation or become a sustaining member through monthly contributions. Includes printed Miracles News magazine mailed quarterly. Click here.
Subscribe to printed version.
To have Miracles News magazine mailed to you quarterly, Click here.
Most recent entries
Miracles News has been viewed 903988 times
Archives