July-September, 2017
What Am I?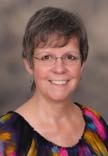 When I first started studying the Course, it turned my world up side down. I thought I knew exactly who I was and where I was going. I wasn't very happy, but I wasn't extremely unhappy. As I looked out at the world I knew, I figured experiencing ups and downs was just a part of our ever changing world. I could assure myself that not one person here is really happy. Our states of being seem to go up and down with the stock market, the weather or any other circumstance. This is the world of form.
When I studied the Course, I learned a lot of new things. I learned about the world behind the world of form. This is the unspoken world of ideas. I learned truth is changeless. In truth no one has less or more. There is no way for everyone not to have everything all the time. I learned giving is receiving. Nothing means anything in the world of form. The things I see, think and feel are all lessons God would have me learn. When I began to live my life this way, I came to understand myself. I began to see who I am in truth and life had much more meaning.
I still can feel deep, profound and sometimes confusing feelings, but when I accept them all as lessons God would have me learn, a whole new world begins to emerge. I'm not so attached to the outcome. I'm quietly observing myself interacting with others. I monitor my emotions without judgment, and I'm able to allow the Holy Spirit to work through me.
This quote is from Lesson 139: 'I will accept Atonement for myself.'
"There is no conflict that does not entail the single, simple question, 'What am I?' The only thing that can be surely known by any living thing is what it is. From this one point of certainty, it looks on other things as certain as itself."
When I experience conflict, it is because I have forgotten who I am. I have lost my point of certainty in an uncertain world. In forgetting who I am, I have also forgotten who my brother is. What am I? I am child of God, deeply loved and cared for by Him, so much more than the self I think I know. When I remember this, I see my brother the way I see myself. The interaction I observe is between two people who are both more than they think they know. I know myself and my brother in a new way I'm not able to describe, because it must be experienced. There are no words for the beauty of this interaction. We are all a part of Love. We are so much more than we know, and we need each other to help us remember this truth.
Remembering the truth of who you are requires no words. This remembering is only a thought, but it is a thought so powerful it will change the world you see. Remember who you are, and you will recognize your brother as yourself. You will see the light in him, the truth in him and the love in him. When you see this, remember these qualities are also in you. You couldn't see them in your brother if you didn't first know them in yourself.
If you can hold yourself in this state of quiet certainty, you will know love. You will know the peace of God. You will know joy. Your heart will overflow with gratitude to God and to your brother. You will know the oneness of all creation.
Rev. Maura Williams, O.M.C., is a Pathways of Light minister living in Hot Springs, AR. Email: .(JavaScript must be enabled to view this email address)
© 2017, Pathways of Light. http://pathwaysoflight.org
You may freely share copies of this with your friends, provided this copyright notice and website address are included.
---
Back to main page of Miracles News.
Has this page been helpful to you?
Your contribution in support of this site is greatly appreciated. To make a tax deductible contribution or become a supporting member online, click here.
Or send a check or money order to Pathways of Light, 6 Oak Court, Ormond Beach, FL 32174-2623 (USD only, please) Thank you for your support.
Articles by
Pathways of Light Ministers
and Others.
Pathways of Light Membership
Support Pathways of Light with an annual membership donation or become a sustaining member through monthly contributions. Includes printed Miracles News magazine mailed quarterly. Click here.
Subscribe to printed version.
To have Miracles News magazine mailed to you quarterly, Click here.
Most recent entries
Miracles News has been viewed 880454 times
Archives