July-September, 2017
Why Allowing = Taking Action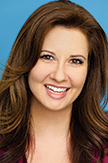 Do you have a problem that you think about all the time? As soon as you wake up and while brushing your teeth, driving to work, having lunch and dinner, and finally lying awake in bed when you should be sleeping?
Rather than coming up with a solution, all you're doing is reviewing the same worries over and over:
How did I get into this?
Why is this happening to me?
Why won't this person do what I want?
What if I do this or that?
What if I say this or that?
STOP FIXING THE PROBLEM
Compulsive worrying means that you believe your problems are very real (what I call "big deals"), and there really is no solution. You're depending on the wrong advisor in your own head; as the Course reminds us, "The ego's rule is, 'Seek and do not find.'" As long as you're listening to the ego's advice, you're going to worry about the same stuff over and over again. And worry is just another way of telling yourself. This is the way it has to be. I need to worry. I need to suffer. I need to be unhappy. If you believe in the nonsense of the ego, you end up being fooled!
4 STEPS — HOW TO TAKE INSPIRED ACTION
Rather than fixing the problem & finding a solution, let spirit guide you in taking INSPIRED ACTION
To get unstuck from the same old problems, and to change your thoughts, it would be helpful to do these three things:
Recognize there is really only one problem: that you believe you separated from God (not true!)
1. Say no mas ("no more!") to compulsive worry / thoughts of the ego
2. Listen to the voice within & take happy thoughts in the place of worried thoughts — even if you don't want to!
3. Align your next action with your higher self / God — it will show you the way.

HOW TO KNOW YOU'RE TAKING INSPIRED ACTION
You get an impulse and idea to do something (usually comes from a heart-centered space).
The action steps just make sense. You don't have to justify them, they just feel right.
Feel energized by the action — it doesn't seem like "work." You're enjoying the process
Make a lot of progress very quickly and with little effort.
Your action is just one piece of the puzzle.
You don't have to control everything.
Rev. Maria Felipe is the author of Live Your Happy™. After experiencing success as a model and actress, including hosting World Wrestling Federation TV shows, she felt called inward and studied to become a minister at Pathways of Light, a school inspired by A Course in Miracles. Visit her online at http://www.mariafelipe.org
© 2017, Pathways of Light. http://pathwaysoflight.org
You may freely share copies of this with your friends, provided this copyright notice and website address are included.
---
Back to main page of Miracles News.
Has this page been helpful to you?
Your contribution in support of this site is greatly appreciated. To make a tax deductible contribution or become a supporting member online, click here.
Or send a check or money order to Pathways of Light, 6 Oak Court, Ormond Beach, FL 32174-2623 (USD only, please) Thank you for your support.
Articles by
Pathways of Light Ministers
and Others.
Pathways of Light Membership
Support Pathways of Light with an annual membership donation or become a sustaining member through monthly contributions. Includes printed Miracles News magazine mailed quarterly. Click here.
Subscribe to printed version.
To have Miracles News magazine mailed to you quarterly, Click here.
Most recent entries
Miracles News has been viewed 903990 times
Archives