July-September, 2017
You're an Angel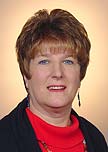 Mother Teresa…."Not all of us can do great things. But we can do small things with great love." My Pathways buddy, Rev. Debra Bredican, shared this quote with me.
As a member of Holy Spirit's Awakening Crew, one of my assignments for several years now has been to sing a song entitled "You're An Angel" to others, when guided by Holy Spirit. Charley Thweatt sings the song on one of his albums. Charley, along with Oman and Shanti, put words from ACIM to music in the 70's & 80's, and you can hear this song and others on YouTube. (Charley's web address is musicangel.com)
I think it is really a holy mission to bring such a message to others because isn't it important that everyone have their "Angelness" revealed to them? Many times I have sung the song for people who help me over the phone with a bill or a technical problem with my computer. After the issue is resolved and I have expressed my thanks, the person always asks, "Is there anything else I can do for you Ms. Anderson?" I respond, "Yes there is. Do you have a minute?" It never fails, they always say, "Why, sure!!" or "Of course!!"
Then I tune in to Holy Spirit and take in a nice, deep, peaceful breath and begin the holy musical message:
You're an angel, you're a being of Light,
You're an angel and I know that I'm right,
You're an angel, bringing love to everyone,
And it's yours to give, and in the giving comes the fun!
(Words used by permission.)
I always feel such joy from my heart when I sing this song…. a really good example of "To give and to receive are one in truth." (ACIM, Lesson 108)
I have witnessed great delight in the recipients upon hearing the song. They say, "You have made my day!!" or "How sweet!!" It takes less than 30 seconds for the serenade and it doesn't cost anything. I may not know how much the message was needed, but one thing for sure, I need to give it.
I would be glad to sing this song for you. Just call me at 773-704-5483.
Rev. Christine Anderson is a Pathways of Light minister living in Chicago, Illinois. Email: .(JavaScript must be enabled to view this email address)
© 2017, Pathways of Light. http://pathwaysoflight.org
You may freely share copies of this with your friends, provided this copyright notice and website address are included.
---
Back to main page of Miracles News.
Has this page been helpful to you?
Your contribution in support of this site is greatly appreciated. To make a tax deductible contribution or become a supporting member online, click here.
Or send a check or money order to Pathways of Light, 6 Oak Court, Ormond Beach, FL 32174-2623 (USD only, please) Thank you for your support.
Articles by
Pathways of Light Ministers
and Others.
Pathways of Light Membership
Support Pathways of Light with an annual membership donation or become a sustaining member through monthly contributions. Includes printed Miracles News magazine mailed quarterly. Click here.
Subscribe to printed version.
To have Miracles News magazine mailed to you quarterly, Click here.
Most recent entries
Miracles News has been viewed 905236 times
Archives