Browse All Ministers | Available Minister Services | By ACIM Practitioner Course

Amina Makhdoom, Charleston, IL
Ms. Amina Makhdoom specializes in high performance that focuses on following your inner guidance to achieve extraordinary results. She focuses on lovingly lifting and inspiring others to achieve their dreams thereby contributing their unique talent to support a world that works better for everyone.
Amina's work focuses on bringing proven success strategies to individuals and companies in order to help them achieve their most important, challenging goals. With her background in business consulting, human performance, and spiritual development, Amina is able to help individuals find their own solutions to complicated situations and resolve them in a way that creates win-win outcomes.
Amina is affectionately labeled "A Ray of Sunshine" not only for her positive attitude and disposition, but for her warmth and ability to connect with each person creating a space that allows for growth. She leads the training team for Jack Canfield, America's Success Coach and author of the Chicken Soup series as well as The Success Principle, and has been in the Human Development field for 20 years. Ms. Makhdoom resides in Charleston, IL where she is currently writing her first book on living a heart centered life.
Amina offers ceremonies of spiritual transition, such as divorce, blessing space, etc.
Call Amina at 202-425-8302. (Please leave a message.)
Visit her website at www.fresnelconsult.com.
To email Amina, Click Here.
Amina Makhdoom offers the following services as a Pathways of Light Minister:

Ashley Pitcher, Hotchkiss, CO
There was always this feeling inside me that knew that I was something more then what my physical eyes could see. For a long time I searched for what I thought I was. I thought I must become someone by advancing in my life, some how to achieve this grander me. It was a journey of trial and error. Which brought me to a place of complete surrender. I surrendered my plan of achieving greatness and decided to become still and focus more on what I called at the time my intuition. I dove into the study of mindfulness and spirituality.
My mother was also involved in this spiritual development and I watched her blossom with the course material from Pathways of Light. The course material from Pathways of Light also impacted my own connection with Holy Spirit. I could finally see the Truth of who I am. With this inner knowing I am at peace. My journey to discover was not done alone. Holy Spirit brought me to teachers that helped me along the way. We worked together to learn, to grow, and to love.
We all have a journey of self discovery and on this journey we help each other remember who we truly are. I look forward to walking this path with you, to love, to peace, to return home together.
Call Ashley at 970-683-0640.
To email Ashley, Click Here.
Ashley Pitcher offers the following services as a Pathways of Light Minister:
Ashley Pitcher offers the following Miracles Practitioner courses:

Barbara Goodman Siegel, St. Louis, MO
Barbara Goodman Siegel is an Ordained Ministerial Counselor and dedicated student of A Course in Miracles. Barbara also spent 10 years studying mystical Judaism. She believes that both of these studies integrate the goals of listening to the Divine, loving your neighbor as yourself, and living in peace and oneness.

Barbara is the author of a book based on A Course in Miracles entitled: Finding Your Self In The Mirror - Awakening Through Mirror Affirmations for the 365 Lessons of A Course in Miracles. Barbara hopes this book will be an invaluable tool for the student in making the message of every ACIM lesson personal and thereby bridging the gap between the students intellect and heart. Barbara also enjoys writing articles for Miracles News. Click here to see Barbara's preview of her book.

Barbara finds great joy in helping people go deeper in their spiritual learning and understanding of themselves and their connection to God. It is important to her to provide a loving and non-judgmental environment for the student to learn and heal. She facilitates correspondence courses and Accessing Inner Wisdom counseling sessions by phone. She is also available for workshops and speaking engagements.
Click here to view Barbara's video about how the Pathways of Light courses focus on accessing Inner Wisdom.
To email Barbara, Click Here.
Barbara Goodman Siegel offers the following services as a Pathways of Light Minister:

Candice Carlton, Portland, OR
You're Successful, Ambitious & Overwhelmed. On the road to success no one told you about the anxiety, the restlessness & the unrelenting yearning. You want more. I get it.
Hi! I'm Candice, business grad, yoga teacher, meditation master and Ordained Minister. In truth I never thought that I'd become an Ordained Minister… but here I am, and wow has it changed my life in the most amazing ways!
I too found myself grasping, succeeding, exceeding, anxious and unfulfilled. I knew something was missing from my life… I just didn't know how to find it. I didn't even know where to start. So, I did something that, to be honest, felt a little weird, I started to tune in and ask my higher self for directions. Where did I want to go? What would make me happy? Turns out that when I listened hard enough - I knew exactly what direction to take. You do too.
This is an invitation for you to turn up the volume of your inner GPS; the only map you'll ever need to get to where you really want to be. If you're up for it, I can show you how.
I'm so excited to meet you!
Click here to visit Candice's website.
To email Candice, Click Here.
Candice Carlton offers the following services as a Pathways of Light Minister:

Carolyn L. Goode, Los Angeles, CA
Rev. Carolyn Goode is an Ordained Ministerial Counselor facilitating Pathways of Light courses and workshops focused on awakening peace and love in all people she encounters. In addition she is a Certified Financial Educator Instructor with the National Financial Educators Council teaching with passion how to manage the energy of money for abundance and prosperity.

As a student of the ACIM and being a continual student seeking understanding of what I already know to be true, by embracing the oneness of all true religious beliefs, I realize the unlimited, undreamed of possibilities of living a life of peace, love and abundance is possible for all.

Carolyn's commitment is to be a beacon of light for the enlightenment of others by teaching and facilitating the Pathways of Light courses, Accessing Inner Wisdom counseling, Spiritual Awakening and Healing Inner Child Programs in person, group workshops, teleconference and webinar.

The Divine assignment that the Holy Spirit has chosen for me is to be a Relationship Enhancement Counselor, guiding and teaching healing tools to enhance relationship experiences in our lives with family, marriage, partners, work and all people we encounter. For this service I am available to facilitate in person, group workshops, one on one by phone, teleconference and Internet webinar.

The additional bonus of my Relationship Enhancement Counseling service is offering; Pre-Marriage Counseling, Wedding Renewal, Holy Unions and Custom Wedding Ceremonies. My services as a Pathways of Light Minister would not be complete without offering Baptisms, Candlelight Services for Meditation and Life Transitions.

My Light is On to Shine the Light On Your Life.

Call: Sacred Spaces by phone or text, 323-937-5052.

To email Carolyn, Click Here.
Carolyn L. Goode offers the following services as a Pathways of Light Minister:

Charles Carroll, Ed.D., Port Orange, FL
Charles Carroll, Ed.D., is an Ordained Ministerial Counselor and is a committed student of A Course in Miracles. He is a retired educational professional with degrees in psychology and higher education leadership and ethics. He is also a Distinguished Toastmaster. Charles recognizes the importance of the central role that Spirit occupies in our lives. In his spiritual awakening process, he has focused on seeing the love in himself and others. Since retirement, in addition to spiritual counseling, he works as a hypnotist helping individuals to reach their God given potential. In his practice he incorporates healing and developmental modalities such as guided imagery, meditation, and Law of Attraction applications. Charles also offers special spiritual hypnotic sessions. He is highly motivated to share with all who are interested the powerful spiritually awakening processes offered through Pathways of Light courses.

He facilitates correspondence courses one-on-one and in group teleconference by phone or Skype. He also offers one-on-one Accessing Inner Wisdom counseling in person or by phone.

He is available for life transition ceremonies and speaking engagements on a range of topics.
Call Rev. Charles Carroll at 386-316-8999.

To email Charles, Click Here.
Charles Carroll, Ed.D. offers the following services as a Pathways of Light Minister:
Charles Carroll, Ed.D. offers the following Miracles Practitioner courses: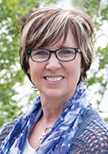 Cindy Lyn Bartholome, Crawford, CO
My passion in life is experiencing and exploring different dimensions of the spiritual realms both physical and nonphysical. I share my passion with others by helping them experience nonphysical dimensions with techniques I acquired as a Monroe Institute Outreach facilitator, SyncCreation Outreach facilitator, Magnified Healing practitioner, Reiki Master/Teacher, student of I Am Source, and student of A Course in Miracles. There will always be new dimensions to experience and explore because life has no boundaries. For me, this is the magic of life.
As an Ordained Ministerial Counselor, I provide Pathways of Light courses to assist others in connecting with Holy Spirit so they can receive guidance, assistance and answers while moving through the physical world. I facilitate these courses in group settings and one on one via phone or in person. My intention in facilitating these courses is to remember and help others to remember that we are all here as the ultimate universal dimension called Love.
Call Cindy at 970-683-8194.
To email Cindy, Click Here.
Cindy Lyn Bartholome offers the following services as a Pathways of Light Minister:
Cindy Lyn Bartholome offers the following Miracles Practitioner courses:

Kristie Marie Batz, Grand Marais, MN
Asking what Buddha is
Is like hiding loot in one's pocket and
declaring oneself innocent.
"Zen" Story
My quest began in childhood as I read voraciously, seeking to find the bigger picture. I studied philosophy, psychology and spiritual traditions, independently and formally- on through graduate school focusing on Consciousness, Healing and Ecology. I have a deep love of the wilderness, indigenous spirituality of America and the natural world, Eastern mysticism, and A Course in Miracles.
My journey led me to the mind healing awareness that before we truly learn we must unlearn. Empowerment comes not by gain but rather by letting go to our True Selves so that we may be guided to peace and joy.
Join me in awakening. Surrender to your higher Self and redirect your mind to experience Heaven within. Let go of stories and patterns that limit and dis-empower. Transform limitation to expansiveness, and experience the mystical in everyday life.
As well as being a Pathways of Light minister, counselor and course facilitator I lead meditation, ACIM study groups, conflict resolution and holistic health coaching; I work with individuals, couples and groups including businesses or organizations who seek guidance, mediation or spiritual mentorship.

Call Kristie at 218-409-9260.
To email Kristie, Click Here.
Kristie Marie Batz offers the following services as a Pathways of Light Minister:
Kristie Marie Batz offers the following Miracles Practitioner courses:
901 902 903 905 908 911 912 914

Rev Rosemarie Tropf, Safety Harbor, FL
I have been involved in spiritual pursuits since 1969 approximately. I have a Masters degree in Religious Studies and I have an eclectic background in various spiritual studies so I can discuss and educate how they intertwine their philosophical truths with ACIM.
I am almost entirely focused on ACIM now but I love to facilitate students who have the desire to grow spiritually at their own pace.
I have been an ACIM Pathways of Light Minister since 2015 and enjoyed every minute of it. I am a mother of two, grandmother of 4, who I adore and whom I love, so I am always learning from those life experiences as well. Together we will walk hand in hand the path to God.

Call Rev. Rosemarie at 727-415-6606. (Please leave a message.)

To email Rev, Click Here.
Rev Rosemarie Tropf offers the following services as a Pathways of Light Minister:
Rev Rosemarie Tropf offers the following Miracles Practitioner courses:
901 905 906 907 908 909 911 912 913 914 915 916 918 920

Rev. Andrea Sassa Archuleta, Santa Fe, NM
Rev. Andrea, Ordained Ministerial Counselor (O.M.C.), facilitates spiritual awakening for individuals and groups. To Andrea, spiritual awakening is remembering what you truly are — wholly perfect and free — right now. You will remember this innocence when Inner Wisdom guides your life.
Andrea facilitates remembering with methods that relax your mind and body. In a relaxed state, you connect with your Inner Wisdom, your "remembering" guide. Trusting this wisdom, you are guided to joy and contentment and released from stress, anxiety, and worldly expectations. This guiding inner wisdom has many names — Spirit, Source, Buddha, Shiva, God — but regardless of the name, the unalterable truth is that this wisdom, your Inner Wisdom, is with you always waiting to guide you to lasting peace.
Partnering with Andrea, you awaken by experiencing Accessing Inner Wisdom Counseling, completing Pathways of Light correspondence courses, and by participating in spiritual awakening groups. You can receive reiki healings for physical challenges such as surgery, chemo-therapy, or birthing; and for emotional/spiritual growth in relationships, careers, or life purpose. With Andrea, a Usui Reiki Master Teacher, you can be certified in Reiki levels I, II, II-Advanced, and Master. You can also experience music-guided imagery, practice yoga, and learn relaxing breath exercises.
Connect with Andrea to co-create ceremonies for your celebrations and life transitions including non-denominational weddings and unions, baptisms, healing rituals, and any occurrences you want to honor.
Andrea makes her home in the mountains of Santa Fe, New Mexico. Andrea joins you in awakening either in person, on the telephone, and through the internet via Skype.
Contact Rev. Andrea for Spiritual Counseling and Unique Ceremonies at Awakening JOY Ministries, LLC, at www.SpiritualCounseling.us.
To email Andrea, Click Here.
Rev. Andrea Sassa Archuleta offers the following services as a Pathways of Light Minister:
Rev. Andrea Sassa Archuleta offers the following Miracles Practitioner courses:
This page has been viewed 191418 times