Browse All Ministers | Available Minister Services | By ACIM Practitioner Course

Ashley Pitcher, Hotchkiss, CO
There was always this feeling inside me that knew that I was something more then what my physical eyes could see. For a long time I searched for what I thought I was. I thought I must become someone by advancing in my life, some how to achieve this grander me. It was a journey of trial and error. Which brought me to a place of complete surrender. I surrendered my plan of achieving greatness and decided to become still and focus more on what I called at the time my intuition. I dove into the study of mindfulness and spirituality.
My mother was also involved in this spiritual development and I watched her blossom with the course material from Pathways of Light. The course material from Pathways of Light also impacted my own connection with Holy Spirit. I could finally see the Truth of who I am. With this inner knowing I am at peace. My journey to discover was not done alone. Holy Spirit brought me to teachers that helped me along the way. We worked together to learn, to grow, and to love.
We all have a journey of self discovery and on this journey we help each other remember who we truly are. I look forward to walking this path with you, to love, to peace, to return home together.
Call Ashley at 970-683-0640.
To email Ashley, Click Here.
Ashley Pitcher offers the following services as a Pathways of Light Minister:
Ashley Pitcher offers the following Miracles Practitioner courses:

Rev. Cheryl Hubbard, Colorado Springs, CO
A Course in Miracles changed my life forever. I was raised a Catholic and left the church as soon as I turned eighteen. I hated God and did not believe in Jesus. After an intense search in my twenties and thirties for some sort of "sane" answer to the world and all of its problems, I came upon this Spiritual Masterpiece in 1987. Up to that time I had read hundreds of books about religion, philosophy, psychology and metaphysics including many so called "channelled" books. I realize now that all that searching was preparation for things to come. Everything is preparation.

So many people had told me that the questions I was asking had no answers and that my search was a waste of time. But "something" had told me to keep looking. That "something" also saved me many times in my utter despair. Nothing made sense and I was suffering from a deep depression. But I continued my search. I KNEW the answer was out there.

During an encounter with a very kind older woman, in a very strange circumstance, she recommended that I read A Course in Miracles. Fortunately she did not tell me anything about the book or I would have never opened it. God was the LAST thing I wanted to hear about. I took her advice and as soon as I opened the book I KNEW that I had found what I was looking for. I never saw her again. All I know is that her name was Mary and she completely changed my life. And it was all with a few kind words. She is a testament to the power we all have to change lives.

That was thirty years ago. It was the most important thing that has happened in my life. The Course and its teachings have become the central part of my life. I see the world through what I have learned and continue to learn from it. It was my PATH I had been searching for all those years. And Pathways of Light has been a great aid to me along my path.

Now, I am a kind older woman who would like to share what I have learned with others. More to the point I would like to join with others who "are too weary to go on alone" as the Course puts it. I invite you to join with me on this journey and we will wrap our arms around the world together.

I offer one on one Spiritual Support and Spiritual Counseling in person, by phone or via Skype and Face Time. Please call or email me to discuss how we may join together in our awakening. The world needs us NOW! I am also a Certified Animal Energy Healer.

Attached is a prayer that came through me. It sums up my philosophy of life and how we can realize our connectedness. It is a gift I want to share with others who can use it everyday to bless all beings in all situations with Love, Peace and Compassion.
Prayer for Peace and Love
Connecting now to the Highest Power within me
To center me, relax me and bring me peace.
While at the same time sharing that peace
With those in my immediate vicinity, my village,
my city, my province, my country, the world.
Understanding there are no separate places.
Only Unity and Oneness fills all space.

I allow Love and Peace to flow through me to
All People and All situations.
Love blankets Everyone, Everywhere.
It flows across every conflict in the world
Enveloping it.

It surrounds the hungry and the homeless
The sick and the lonely.
It touches refugees
Fleeing from war torn areas of the planet:
The frightened, the desperate, the ill
The injured, the maimed.

This same Love and Peace comforts those in places
Where violence has suddenly shattered their lives.

It reaches out to all animals that are in fear and
Are suffering. It allows people and animals to
Connect at a higher level.

It encases the earth itself in Healing Love.
There is no situation it does not touch.

Love and Compassion wrap its arms around the world
And everything in it.
There is no right and no wrong.

There is just the Call for LOVE Everywhere.
And I answer ONLY with Love.
PEACE surrounds us.
© 2015, Cheryl Hubbard
Call Cheryl at 775-636-4295.

To email Cheryl, Click Here.
Rev. Cheryl Hubbard offers the following services as a Pathways of Light Minister:

Rev. Cindy Lyn Bartholome, Crawford, CO
Cindy Lyn Bartholome's passion in life is exploring and experiencing the spiritual realms which are all around us. Cindy enjoys helping others expand their perception of reality by assisting them in experiencing the nonphysical spiritual realms. She does this by utilizing skills she aquired as a Monroe Institute Outreach facilitator, SyncCreation Outreach facilitator, Magnified Healing Practitioner, Reiki Master/Teacher, student of I Am Source, and student of A Course In Miracles.
As an Ordained Ministerial Counselor, Cindy provides Pathways of Light courses to assist others in connecting with Holy Spirit so they can receive guidance, assistance and answers while moving through the physical world. Cindy facilitates these courses in a group setting and one-on-one via phone or in-person. Cindy's intention in facilitating these courses is to always remember and help others to remember that we are all here as the ultimate nonphysical realm called Love.
Call Cindy at 970-683-8194.
To email Cindy, Click Here.
Rev. Cindy Lyn Bartholome offers the following services as a Pathways of Light Minister:
Rev. Cindy Lyn Bartholome offers the following Miracles Practitioner courses: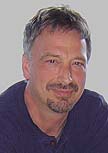 Rev. John Wolf, Estes Park, CO
As a Pathways of Light Minister, Rev. John Wolf extends to others the opportunity to awaken spiritually through Pathways of Light Courses. An Ordained Ministeral Counselor, Certified Accessing Inner Wisdom Counselor, and a course facilitator, John provides an atmosphere of loving, compassionate support, offering a safe environment for insights to be explored, and the healing process to unfold. A former practicing chiropractor, his work is now focused on spiritual and energy healing. He is a certified qigong instructor, spiritual artist, and a long time student of A Course In Miracles.
He provides course facilitation and Accessing Inner Wisdom Counseling in person and by phone. John also specializes in weddings and other spiritual ceremonies.
To email John, Click Here.
Rev. John Wolf offers the following services as a Pathways of Light Minister:
Rev. John Wolf offers the following Miracles Practitioner courses:

Rev. Kimberly Beck, Denver, CO
Kimberly Beck, O.M.C., C.Ht., is an Ordained Ministerial Counselor and the founder of The World of Peace Foundation. Much of her work is centered around helping others gain greater states of health and wellness. Upon request, she is available to help you access your Inner Guidance to heal your mind through the Accessing Inner Wisdom Counseling. As a minister, counselor and facilitator of courses and groups, Kim emphasizes Inner Child work. She creates a warm, supportive, open atmosphere where participants can feel comfortable to explore and share insights.
Kimberly offers correspondence courses in person, by phone or via the Internet and Accessing Inner Wisdom counseling in person or by phone.
To email Kimberly, Click Here.
Rev. Kimberly Beck offers the following services as a Pathways of Light Minister:
This page has been viewed 8997 times