Browse All Ministers | Available Minister Services | By ACIM Practitioner Course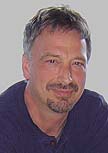 Rev. John Wolf, Estes Park, CO
As a Pathways of Light Minister, Rev. John Wolf extends to others the opportunity to awaken spiritually through Pathways of Light Courses. An Ordained Ministeral Counselor, Certified Accessing Inner Wisdom Counselor, and a course facilitator, John provides an atmosphere of loving, compassionate support, offering a safe environment for insights to be explored, and the healing process to unfold. A former practicing chiropractor, his work is now focused on spiritual and energy healing. He is a certified qigong instructor, spiritual artist, and a long time student of A Course In Miracles.
He provides course facilitation and Accessing Inner Wisdom Counseling in person and by phone. John also specializes in weddings and other spiritual ceremonies.
To email John, Click Here.
Rev. John Wolf offers the following services as a Pathways of Light Minister:
Rev. John Wolf offers the following Miracles Practitioner courses:
This page has been viewed 9034 times
Free Online Resources
We'd Like to Hear from You
ACIM Minister Training
ACIM Practitioner Courses
Events
Featured Items

The Journey of Spirit Rising by Rev. Paula J. Richards. A commoner's journey to uncommon joy. Learn more.

The Only Little Prayer You Need by Debra Landwehr Engle. The shortest route to a life of joy, abundance and peace of mind. Learn more.

Reason and Beyond by Darrell Morley Price. Knowledge, belief and spiritual transformation More….

Listen & Receive 30-Day Home Study Learn to receive insight for your life in a form that is perfect for you …heal fears, find joy & peace. Learn more.

Minister Training — based on principles of A Course in Miracles, including counselor training and ordination. More….

24 ACIM Practitioner courses including 50-page study guide, CD's with facilitator. More….

From the Christ Mind Book II scribed by Darrell Morley Price. A simple, yet profound message that you can immediately apply to current circumstances. More….