Browse All Ministers | Available Minister Services | By ACIM Practitioner Course

Rev. Wally White, Eden, NC
Rev. Wally White is an ordained minister through Pathways of Light Spiritual College. He has been a New Thought student for over 20 years, with most of his studies concentrated in Unity and Religious Science. He welcomes others to join in discovering our powerful Oneness with God through the Pathways of Light courses in person, by phone or via Skype or Zoom. The mode of communication is simply for the convenience of the student, as the Inner Teacher already resides within each of us.
Rev. Wally has been a speaker at Unity churches in Winston-Salem and Greensboro, as well as a singer of churches in North Carolina and California. In California, he was blessed to be ministered to, mentored by, and eventually became one of the Godchildren of the amazing Rev. Dr. Della Resse Lett, known to many as Tess of CBS's Touched by An Angel. Under her tutelage, he learned to live in the world by truly knowing that we are all "spiritual beings living in a spiritual world governed by spiritual laws." And, to know unquestioningly that he is a child of God in whom He is well pleased. He knows that for himself, and for you who are reading this now.
Call Wally at 818-281-8401. (Please leave a message.)

To email Wally, Click Here.
Rev. Wally White offers the following services as a Pathways of Light Minister:
Rev. Wally White offers the following Miracles Practitioner courses:

Rev. Wynne Black, Merrick, NY
Almost 25 years ago, A Course in Miracles found me during a difficult transitional time in my life. I was raising two children and beginning my second career as a public school teacher. It was then that I began this amazing spiritual journey, and love affair with this book. I am now semi-retired, a grandmother, sometimes author and a minister. And what started as a love affair has become a wonderful full time relationship. I cannot imagine my life without the gentle guidance and forgiveness A Course in Miracles has taught me. My wish is to share this loving awareness with others, through counseling, course facilitation, and sacred ceremonies.
Call Wynne at 516-546-4735.
To email Wynne, Click Here.
Rev. Wynne Black offers the following services as a Pathways of Light Minister: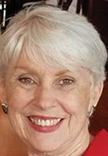 Rev. Yvelise Fingerhut, Winchester, CA
Yvelise Fingerhut, is an Ordained Ministerial Counselor and avid student of A Course in Miracles since 1986. Before moving to Florida in 2007, Yvelise was an attorney in Puerto Rico for 30 yrs. and led personal development seminars. She is trained as a family mediator in Florida. Yvelise is a Reiki Master and rebirther. She has played a key role in translating our courses into Spanish.
Yvelise facilitates Pathways of Light correspondence courses in English and Spanish one-on-one, in groups, by phone or via the Internet, including group teleconference courses. She offers one-on-one Accessing Inner Wisdom in person or by phone as well as Relationship Enhancement counseling assisting partners or friends who want to create a more mutually loving and supportive relationship.
Website: Awaken To The Love You Are
To email Yvelise, Click Here.
Rev. Yvelise Fingerhut offers the following services as a Pathways of Light Minister:
Rev. Yvelise Fingerhut offers the following Miracles Practitioner courses:

Reverend Holli E Rajaratnam, Salem, OR
Hello!
I struggled with anorexia for 20 years. Anorexia is a disease of the mind. Anorexia is a never ending, 100 mile an hour, sunup to sundown, tormenting dialogue. The cure: A Course In Miracles and my willingness to let go of my limiting perspectives.
As a child I floundered in darkness and duality as I was taught "there is no Holy Spirit" even though I heard the voice of the Holy Spirit often and unmistakably.

A Course In Miracles reintroduced me to the Holy Spirit and all the sadness within myself has turned into peace. I have gone further than I ever thought I could go and all that has happened to me has been what is spiritually best.
My experiences were not in vain. In fact, my experiences have bolstered my deep sense of compassion. Nothing in my past was meaningless or without value. Your experiences have led you here, to this moment reading my bio. Your experiences are not in vain either and will someday be the foundation to helping others too!
My greatest desire is to help others who are seeking to remove the blocks to Love. I believe I may be able to help you. If you are not certain ask the Holy Spirit to decide for you. The Holy Spirit will either direct you to me or someone else, either way, the decision will be perfect! I wish you a life filled with laughter and treasured experiences that are accompanied by peace of mind.
To email Reverend, Click Here.
Reverend Holli E Rajaratnam offers the following services as a Pathways of Light Minister:

Susan Paige, Mesa, AZ
Susan Paige, OMC, LMT, MTI has 30 years in the fields of holistic, personal & spiritual growth, healing arts, art, speaking, teaching, writing, marketing, and management. She is a co-author (along with Dr. Wayne Dyer and others) of the Best Selling Book, "Wake Up…Live the Life You Love…Finding Your Life's Passion," 2004; 2004 CD release of a meditation she wrote, "Kuan Yin Loving Meditation." Cover art also by Susan. She received her Ministerial Accessing Inner Wisdom Counseling, OMC & Course Facilitator Certification from Pathways of Light College, WI.; Massage Therapist Cert., Massage Institute & Healing Arts Ctr., Dallas, TX.; Reiki Master Teacher, '95; Coaches Training Course, Coaches Training Institute, '95; Aromatherapy Training with Gary Young, Young Living Essential Oils; Kroeger Herb Level 1 & 2, BA Northern IL. U.
Susan's experience includes: Instructor, Ke Kino Massage Academy, Plano, TX; Director, 7th Ray Books & Herbs, largest holistic center, Milwaukee, WI; Manager, Yoga for Life, Dallas; guest speaker, Sammons Cancer Center, Baylor University Medical Center, Dallas; managed an art gallery, Phoenix; owned business in Chicago, IL. She has active healing, speaking and writing practice in Frisco, Texas, and gives workshops throughout the country.
To email Susan, Click Here.
Susan Paige offers the following services as a Pathways of Light Minister:
This page has been viewed 122325 times