April-June, 2018
Accepting Opportunities for Healing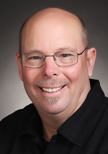 I was introduced to the Course through some cassette recordings by Marianne Williamson, given to me by another recovering friend in a 12 step program. The topics of the recordings were quite common but the messages were not. I was quite taken by the decidedly spiritual nature of the solutions she offered. I later read her book "A Return to Love" and began my study of ACIM.
There is a line in the "Big Book" of AA by one of its authors that states, addiction is a spiritual malady. That statement really resonated with me and I knew it was true. At least for me.
Like many students, my study and practice of the principals of A Course in Miracles has changed my life, in what can only be described as miraculous ways. Let me begin with this quote from A Course in Miracles:
"This is a course in miracles. It is a required course. Only the time you take it is voluntary. Free will does not mean that you can establish the curriculum. It means only that you can elect what you want to take at a given time." (In-1)
I have often asked Spirit to help me to go deeper in my practice and recently, I had the opportunity to do just that. A member of The Living Miracles community accepted an invitation to stay with me while they were on a trip that brought them to California.
Of course, I envisioned long, peace filled, meaningful discussions about practicing ACIM. I thought the experience was going to be quite different from what it actually was. While our discussions were profoundly meaningful, the experience was anything but peaceful much of the time. During our visit, I got to see and experience in them what leading a deeply devotional life looks like. It is quite different from what I have been used to.
One of the many gifts that I was offered, was to learn to look past the feelings and emotions that come up and the buttons that are pushed in me, to see the opportunity beyond them to transcend my most limiting beliefs. I cannot imagine a more important ability to cultivate. "Beware of the temptation to perceive yourself unfairly treated." (T-26.X.4:1) comes to mind.
To me, this epitomizes, "removing the blocks to loves awareness and presence." I often say to those I work with, Spirit is much more concerned with our growth than our comfort. And now, here it is, in my own experience.
But isn't that how it often works? We generally teach what we most need to learn. I knew, even at the time when I was a bit disoriented during and after my experience, I would never be able to look at things the same way I had before. I had shifted in a very profound way. I could push opportunities for healing aside, or I could face them and grow. It is always my choice.
I know that Spirit is not saying, "Geeze, when are you going to learn this, when will you be ready?" There are plenty of readings in ACIM that teach quite the opposite. It is only the ego that would try to put that in my mind. Spirit is always kind, loving, patient and gentle, but sometimes opportunities create discomfort. But now I know the discomfort is not real, is coming from ego and I can look through it to the opportunity it brings.
A Course in Miracles often refers to "Transfer of Training," which is putting into practice the principals it teaches. I can't imagine how my study of ACIM could lead me to the "Awakening" it refers to without actually practicing it.
Today, I am asking Spirit to help me in deepening my ability to look past the illusions of hurt, fear, and doubt that come up in my daily life, to see the magnificent opportunities that they truly are, should I choose to see and accept them.
Rev. Michael Graves, O.M.C., is a Pathways of Light minister living in Beaumont, California. Email: .(JavaScript must be enabled to view this email address)

Web: newbeginningslifeservices.com
© 2018, Pathways of Light. https://www.pathwaysoflight.org
You may freely share copies of this with your friends, provided this copyright notice and website address are included.
---
Back to main page of Miracles News.
Articles by
Pathways of Light Ministers
and Others.
Pathways of Light Membership
Support Pathways of Light with an annual membership donation or become a sustaining member through monthly contributions. Includes printed Miracles News magazine mailed quarterly. Click here.
Subscribe to printed version.
To have Miracles News magazine mailed to you quarterly, Click here.
Most recent entries
Miracles News has been viewed 943025 times
Archives