January-March, 2020
Awakening Kindness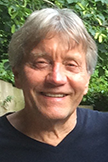 A Course in Miracles is a mind training program designed to take us from fear to love. When we work through the Course with willingness and vigilance, the ego thought system weakens and is gently replaced with right minded thinking. Where we once saw only our self interest, we now awaken our true Self. The walls of self-centeredness come down and love fills the gap.
As judgments are noticed and released (forgiven), we see our brothers in a new way. We see beyond their bodies to their innocence, their beauty, their light. One important aspect of Love is kindness. As a new world awakens in us, we begin to care about others and want to extend kindness to them. This isn't the ego's version of kindness i.e: kindness to get. This is true kindness, an extension of love.
"Kindness created me kind" (W-pI.67.2:4)
I grew up in a self-centered world, everyone out for themselves, and I saw everything from the vantage point of, "what's in it for me?" The idea of kindness was foreign.
I felt alone, unloved, and judgemental of others and myself. And with that ego program running my life, I was fearful and unhappy. Although I would occasionally be kind, it was with the purpose of getting something back.
One day I reached a rock bottom and my whole world fell apart. Looking back now I realize it was a gift that opened up a pathway back to my true Self. I discovered psychotherapy, Healing Circles, Inner Child workshops, 12 step recovery, men's groups, Buddhism, and then I found what truly spoke to me — A Course in Miracles.
Although I didn't understand the Course at first, I knew this was what I needed. Everyday I did the lessons, meditated, joined a study group, and I was blessed with an angel in the form of a man who'd been studying the course for years, who helped me understand the Course.
I became aware of the fear, judgments, and anxiety that were running through my mind unconsciously. And when I noticed I wasn't at peace, I would pause, quiet my mind, and take the thoughts and feelings to the Holy Spirit for healing. Slowly the fear, anxiety and judgments weakened and peace returned.
"Before the glorious radiance of the Kingdom guilt melts away, and transformed into kindness will never more be what it was." (T-13.X.14)
When I looked on people without judgment kindness grew… I found myself smiling more, sharing with strangers, helping people who are having difficulties, and my happiness grew exponentially. Kindness expands the Light within and reaches out to touch the Light in others as well.
"Each little gift you offer to your brother lights up the world." (T-22:9.9)
I still get caught up in fear, anxiety, stress and judgments, but I can recognize it quickly and I know what to do with it. I rarely stay stuck in the ego's insanity for too long.
Leading a self-centered life was painful, lonely and so fearful. Being in my right mind, and extending kindness brought me all the gifts of the Kingdom… a peace, Love, and joy that I had never experienced before. I am so grateful for the Course.
Rev. Dan Strodl is Manager of Miracle Network in the UK, Pathways of Light Spiritual Counsellor, and Accessing Inner Wisdom Counsellor. Email: .(JavaScript must be enabled to view this email address) Website: http://www.danstrodl.com
© 2019, Pathways of Light. https://www.pathwaysoflight.org
You may freely share copies of this with your friends, provided this copyright notice and website address are included.
---
Back to main page of Miracles News.
Has this page been helpful to you?
Your contribution in support of this site is greatly appreciated. To make a tax deductible contribution or become a supporting member online, click here.
Or send a check or money order to Pathways of Light, 6 Oak Court, Ormond Beach, FL 32174-2623 (USD only, please) Thank you for your support.
Articles by
Pathways of Light Ministers
and Others.
Pathways of Light Membership
Support Pathways of Light with an annual membership donation or become a sustaining member through monthly contributions. Includes printed Miracles News magazine mailed quarterly. Click here.
Subscribe to printed version.
To have Miracles News magazine mailed to you quarterly, Click here.
Most recent entries
Miracles News has been viewed 1144743 times
Archives