April-June, 2018
Blessed by a Turkey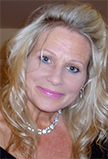 I was on my way to a Continuing Education Class — the kind where you have to clock in all the hours or you will not receive credit for the course.
Class started early, so I was driving in the weekly morning traffic. All of a sudden the cars in front of me starting veering off the lane. As I approached, I saw there was a large turkey that had been hit by a car, but had not been killed — he was severely injured and his legs were kicking and flailing.
The image of this really upset me. I wanted to help. But I was unable to pull over because the rush hour traffic just kept moving. My mind starting racing, as dozens of thoughts were rushing through my mind — Who can I call? How can I help? Should I drive back? — But I can't be late for class, then I won't receive credit, etc., etc.
Only a minute or two had passed, as all these thoughts were flying around my head and the traffic just kept moving. I realized I was out of peace and called out to Holy Spirit. "Holy Spirit please help me. I am upset by what I saw. I am feeling really guilty if I don't do something. Is it selfish of me to be more concerned about getting to class on time, then to help the turkey? I can't just ignore this. Please help me to see this differently."
As I handed over my upsets to Holy Spirit, I felt a river of peace flowing over me. My mind quieted and I took a deep breath. At this moment I came to a stop light. I heard Holy Spirit say, "Look to the left, there's your answer on how you can be helpful."
I turned my head to the left, and stopped right beside was a little pickup truck with the name of my village on the side. There were two men in the truck that go around to take care of things in town. I motioned for them to roll down their window, and I said, "A few blocks back a turkey was hit, but he is still alive and very injured!"
Immediately the man raised his cell phone and said, "We're on it!" In that same instant the light changed and because they were in the left turn lane, they were able to make a U-turn and head back to help the turkey.
Then my light was green. As I moved forward, I was so filled with gratitude for Holy Spirit. Not only did Holy Spirit help me put my mind at ease, but also provided a way that I could help!
My morning "trauma" turned into an Holy Instant — a valuable experience that has stayed with me as I remember what the experience reinforced in me: I need but call and He will always answer.
Thank you Holy Spirit and thank you Mr. Turkey for this gift. What a blessing!
"Your Friend goes with you. You are not alone. No one who calls on Him can call in vain. Whatever troubles you, be certain that He has the answer, and will gladly give it to you, if you simply turn to Him and ask it of Him. He will not withhold all answers that you need for anything that seems to trouble you. He knows the way to solve all problems, and resolve all doubts. His certainty is yours. You need but ask it of Him, and it will be given you." (Workbook Epilogue)
Rev. Debra Bredican is a Pathways of Light minister living in Ormond Beach, Florida, where she is now the Vice President of Operations in the Pathways office. Email: .(JavaScript must be enabled to view this email address)
© 2018, Pathways of Light. https://www.pathwaysoflight.org
You may freely share copies of this with your friends, provided this copyright notice and website address are included.
---
Back to main page of Miracles News.
Articles by
Pathways of Light Ministers
and Others.
Pathways of Light Membership
Support Pathways of Light with an annual membership donation or become a sustaining member through monthly contributions. Includes printed Miracles News magazine mailed quarterly. Click here.
Subscribe to printed version.
To have Miracles News magazine mailed to you quarterly, Click here.
Most recent entries
Miracles News has been viewed 943049 times
Archives