January-March, 2020
Chronic & Critical Illness Support Teleconference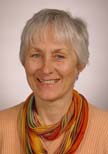 When: First Saturday of each month 12:30 p.m. eastern, 11:30 a.m. central, 9:30 a.m. pacific time.
Call 605-475-4927, access code: 181133# (Call a few min. ahead)
This free teleconference is for anyone who has a Chronic or Critical Illness and caregivers.
We discuss questions from those attending the meeting plus the issues brought up through requests during the month. We also work with course 909: Wellness Through Mind Healing.
Rev. Maria Kingsley is a Pathways of Light minister living in Tucson, Arizona. Email: .(JavaScript must be enabled to view this email address) P.O. Box 35122 Call: 520-780-0170
© 2019, Pathways of Light. https://www.pathwaysoflight.org
You may freely share copies of this with your friends, provided this copyright notice and website address are included.
---
Back to main page of Miracles News.
Has this page been helpful to you?
Your contribution in support of this site is greatly appreciated. To make a tax deductible contribution or become a supporting member online, click here.
Or send a check or money order to Pathways of Light, 6 Oak Court, Ormond Beach, FL 32174-2623 (USD only, please) Thank you for your support.
Articles by
Pathways of Light Ministers
and Others.
Pathways of Light Membership
Support Pathways of Light with an annual membership donation or become a sustaining member through monthly contributions. Includes printed Miracles News magazine mailed quarterly. Click here.
Subscribe to printed version.
To have Miracles News magazine mailed to you quarterly, Click here.
Most recent entries
Miracles News has been viewed 1144760 times
Archives