January-March, 2018
Following Holy Spirit's Guidance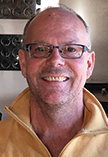 I have been a ACIM student for over 10 years. In the past five years or so I have had several visions that I would someday be helping Pathways of Light. When I sold my house in Wisconsin two years ago, I felt guided to check out St. Augustine Florida, which is 60 miles north of the offices of Pathway's of Light in Ormond Beach.  While investigating St. Augustine, I called Pathway's of Light to see if there was anything for students in the Ormond Beach area. They said there was not a POL study group, and that only their office was here. I decided not to visit Ormond, and didn't feel St. Augustine was right for me. 
I then felt guided to La Crosse, Wisconsin, and found a really nice apartment right off of the Mississippi River with a vast network of walking/bicycling trails right outside of the front door. In January of this year, I hired a real estate agent, was pre-approved for a loan and started to look for a home to purchase. 
As I was driving to my accountant on February 14th, I heard "ORMOND BEACH" several times in my mind. I was flabbergasted! Once back home I meditated several times and said, "If I still have this guidance tomorrow, I will pack up my Jeep and check it out." The next morning I talked to Robert at Pathway's of Light, I told him of my vision and he said that there was not a POL-ACIM study group in Ormond Beach. I still heard my inner voice say that I need to check it out, so I packed up my Jeep and started the three day journey the next morning. Once I was in Ormond Beach, I was able to get together with Robert, Mary, Colleen and Deb. During our meeting I found out that they do need help. Within the next couple of days everything fell into place, I rented a duplex close to the ocean and moved here in April.
It was no accident that Holy Spirit led me to this duplex, the walls are no different than normal walls, so I can hear my Spirit-sent neighbors easily. Holy Spirit has helped peel a layer of onion over the past six months: the mother and father argue and talk loud; he has a very loud motorcycle which he revs up and parks in a shared front patio; the two year old boy likes to scream instead of talk whether he is happy or not; and they have a beautiful pit bull.
Two years ago, I would not have been able to stay here and keep my sanity. Many times a day I ask Holy Spirit to help me see and hear through His vision, then I send them Love and see their innocence and Love. With Holy Spirit's help, it has been easy for me to see their innocence and enjoy living here in peace.
I am so blessed for His guidance, I now have neighbors that I see as innocent and fellowship of Holy Spirit guided angels at Pathways of Light!
Greg Hesch is a Pathways of Light ministerial candidate living in Ormond Beach FL.
Email: .(JavaScript must be enabled to view this email address)
© 2017, Pathways of Light. https://www.pathwaysoflight.org
You may freely share copies of this with your friends, provided this copyright notice and website address are included.
---
Back to main page of Miracles News.
Articles by
Pathways of Light Ministers
and Others.
Pathways of Light Membership
Support Pathways of Light with an annual membership donation or become a sustaining member through monthly contributions. Includes printed Miracles News magazine mailed quarterly. Click here.
Subscribe to printed version.
To have Miracles News magazine mailed to you quarterly, Click here.
Most recent entries
Miracles News has been viewed 935171 times
Archives