July-September, 2021
Forgiveness Is a Gift to Myself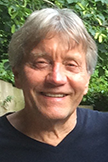 For most of my life, I lived in a world of fear, anxiety and separation. I couldn't go through the day without resentment towards someone or something. The ego was alive and thriving. I didn't know what peace was. I knew something was wrong. Could this be what my life was for?
When I found A Course in Miracles, I knew there was something there for me. I was ready to nurture my spiritual side. Forgiveness is a major theme in the Course, but it took a while for me to understand what that meant. I always thought forgiveness was about letting another person off the hook. But, now, I see forgiveness is about letting myself off the hook.
"What could you want forgiveness cannot give? Do you want peace? Forgiveness offers it. Do you want happiness, a quiet mind, a certainty of purpose, and a sense of worth and beauty that transcends the world? Do you want care and safety, and the warmth of sure protection always? Do you want a quietness that cannot be disturbed, a gentleness that never can be hurt, a deep, abiding comfort, and a rest so perfect it can never be upset?" (W-pI.122.1:1-6)
I knew that the Course's forgiveness was what I needed and, so, I made letting go of judgments a daily practice. Slowly, my life began to change. When I noticed a grievance coming up in my mind, I gave it to the Holy Spirit for healing. My grievances were weakening and I felt more at peace.
Little grievances (e.g. people dropping litter, or not thanking me when I held the door open for them, noisy neighbors at night, etc.) lost their ability to trigger me. Big grievances (specifically, being scammed out of my life savings and my son cutting me out of his life) took a lot longer to let go of. But, with diligence, they lost their power to take away my peace for long.
My forgiveness practice is, first, to notice a judgment, step back, quiet my mind and, then, give it to the Holy Spirit for healing. I am so grateful that the Holy Spirit is always there, ready to take my grievances and heal my mind.
I had an experience, recently, which I'd like to share with you. Miracle Network had a well-known Course teacher booked for an online workshop. As the date for the workshop got close, people from all over the world were signing up, the numbers grew and grew — more than we've ever had before on an online event. I was anxious about something going wrong and, so, I had the Internet upgraded to 5G so we would stay stable. I also increased our capacity to 500 participants, and arranged practice sessions with the team to work out how we could manage questions and comments for so many people. There was nothing else that could possibly go wrong, so I relaxed.
And, then, 30 minutes before the workshop was due to begin, I received an email from our speaker to say he had the flu and couldn't attend. YIKES!!! I was thrown into fear. I couldn't believe it! Everything was falling apart! So, I took it to Holy Spirit and asked, "What should I do?" What came to me was: "All is well. So, that's what I did, and everyone was so understanding. We arranged a new date and offered a refund (which only one person took up). People were wishing our speaker well and sending him blessings. Surprisingly, I didn't have any grievances or judgments! It was all taken from me and I was peaceful. Ahhh… the gifts of forgiveness.
Rev. Dan Strodl is a Pathways of Light minister and publisher of Miracle Worker magazine in London, UK. His email is: .(JavaScript must be enabled to view this email address) Visit Miracle Network online at www@.Miracles.org.uk
© 2021, Pathways of Light. https://www.pathwaysoflight.org
You may freely share copies of this with your friends, provided this copyright notice and website address are included.
---
Back to main page of Miracles News.
Has this page been helpful to you?
Your contribution in support of this site is greatly appreciated. To make a tax deductible contribution or become a supporting member online, click here.
Or send a check or money order to Pathways of Light, 6 Oak Court, Ormond Beach, FL 32174-2623 (USD only, please) Thank you for your support.
Articles by
Pathways of Light Ministers
and Others.
Pathways of Light Membership
Support Pathways of Light with an annual membership donation or become a sustaining member through monthly contributions. Includes printed Miracles News magazine mailed quarterly. Click here.
Subscribe to printed version.
To have Miracles News magazine mailed to you quarterly, Click here.
Most recent entries
Miracles News has been viewed 1359903 times
Archives