January-March, 2018
It Takes Something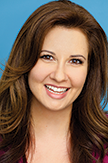 I get asked a lot by my students and clients:
How can I be happy?
How can I no longer suffer?
How can things change in my life?
I always say, "It takes something" from my own experience and those whom I work with. There is a desire to heal, but not really. We still want to judge, we still don't want to forgive and still want to look for something outside in form to complete us.
I can totally relate! One thing that was really hard for me that I did not want to change, but said I did, was looking for love in a man. I learned the hard way that when we are always looking for something or someone to complete us, we soon feel as if we're living in hell.
You might be wondering what happened. What changed that allowed me to recognize I was the love of my life? The truth is, before this happened, I really did not have any idea how my mind worked. I was studying the Course and other perspectives, but I was not experiencing what I was reading because my unconscious belief in separation prevented me from adopting a new outlook. What made the difference is that I really became ready to be happy and that takes something! I had to feel my feelings, forgive even if I didn't want to. True change takes something. It takes discipline and cojones. You have to really want it.
One day in meditation I was pleading to Holy Spirit that I really wanted to heal my relationships with men. That I really wanted to heal! That I am ready! The Holy Spirit lovingly said, "No you're not." I was in shock at first, although it was the best insight I have ever received and it would change my life forever. It lifted the veil and made me realize how I was compromising the principles of ACIM and still wanted to manipulate and make this happen.
After that I let go of the need to date or find someone to fill my void. I stopped looking for happiness "out there." I began an inner exploration of love. Self-love. I became accepting of my single-hood and began having fun. I started to fall in love with everyone and everything instead of making that one person special. With practice, I began to notice these thoughts and feelings and give them over to the Holy Spirit. I constantly practiced giving things over, even if I felt this process was not working. I would "choose again" — and again. The more I did, the more I could see a whole world inside me, so incredibly lovely and not dependent on external things. I got unhooked from the world outside, which mattered less and less.
After five years of appearing to be single in the world, this year I got married to a man that reflects self-love back to me. It's the most loving, respectful, fun relationship I have ever experienced and It took something for me to call this into my life.
I had to want it. Not Christian, my husband. I had to really want to recognize that there is nothing that can replace the Love of God. It takes something. Big willingness. I can hardly believe how far I have come! Now also being pregnant blows my mind! It's such a joy to experience progress.
I used this mantra: I am the love of my life because I am God's. Using this practice, I slowly cultivated genuine self-love, which means experiencing my true self within God. Once I felt this, having a boyfriend wasn't as important.
You can choose as well. You choose to be the love of your life when you are ready to be. That choice can take place right now. All you need to declare is "I am willing!" You make the choice for truth, the right mind, holy love, or God — whatever you want to call it. Then you start to live that choice.
I hope this message helps you in really getting out of your own way so you can experience the happiness you are so worthy of.
Maria Felipe is a Pathways of Light minister and author of "Live Your Happy." She leads monthly services in both Spanish and English at Unity Church in Burbank, California. Visit her online at http://www.MariaFelipe.org.
Live Your Happy is now available in Spanish at http://www.MariaFelipe.org
© 2017, Pathways of Light. https://www.pathwaysoflight.org
You may freely share copies of this with your friends, provided this copyright notice and website address are included.
---
Back to main page of Miracles News.
Articles by
Pathways of Light Ministers
and Others.
Pathways of Light Membership
Support Pathways of Light with an annual membership donation or become a sustaining member through monthly contributions. Includes printed Miracles News magazine mailed quarterly. Click here.
Subscribe to printed version.
To have Miracles News magazine mailed to you quarterly, Click here.
Most recent entries
Miracles News has been viewed 935175 times
Archives