July-September, 2022
Liar, Liar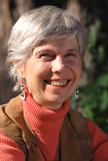 "Massachusetts." Usually, I wouldn't pick up, but I noticed the same number calling for the third time and intuition told me it was important.
The caller turned out to be someone inquiring about my ministerial counseling, so I was relieved that I had answered. I apologized for not having picked up before, saying that the ID only said Massachusetts and I thought it might be a scam.
To my surprise, the woman tersely said, "That's not possible. My name and number always show up."
"I'm just telling you what a saw." I replied.
"You are a liar," she snapped. "How dare you call yourself a minister and then lie like that?!"
After I got over being shocked, I calmly asked her for more information about why she had called in the first place, but she just continued her verbal attack, which was getting more heated by the minute. On and on she went, giving me no chance to reply. 
Since I have difficulty hearing, my phone was set to speaker mode, so my friend was hearing the whole conversation. Hands on her hips, eyes narrowed, I could see she was ready to grab the phone from me and give the caller an earful, but I waved her away. I knew that defense was not the answer. The caller was clearly troubled, and I knew this wasn't about me. Still, my hands were shaking at the unexpected assault.
As the caller ranted on, I took a slow breath and silently asked Holy Spirit for guidance. Since this was a one-sided tirade with no hope for a dialogue, my next thought was that I might have to simply, quietly hang up.
I would begin by trying to interject that this conversation was unacceptable and wish her well, but I didn't have much hope that she would hear me. Before I could say or do anything more, the caller abruptly hung up on me.  
Not being used to that type of confrontation, it took me a few minutes to regain my composure. Once I did, I blocked the caller from calling back and mentally sent her a healing prayer for inner peace. As I sat there wondering if there was something more effective I could have done and what this whole incident was for, my friend shook her head.
"Wow," she said. "I was ready to blast her out, but you handled it so calmly and lovingly. There would have been quite a different outcome if you had handed the phone to me. I'm glad I got to see that."
I know that everything is either love, or a call for love, but I am smiling as I realize that this was, quite literally, a "call" for love. I am so grateful that I realized this and didn't fall into victim mode.
Although the caller seemed unable to receive the love I was offering during the call, I am at peace, knowing that love is all I offered.
Rev. Paula Richards, O.M.C., is a Pathways of Light minister living in Green Valley, AZ. Email: .(JavaScript must be enabled to view this email address): spiritrisingministries.com 508-517-9361
© 2022, Pathways of Light. https://www.pathwaysoflight.org
You may freely share copies of this with your friends, provided this copyright notice and website address are included.
---
Back to main page of Miracles News.
Has this page been helpful to you?
Your contribution to support this site is greatly appreciated. To make a tax deductible contribution with a credit/debit card, click here.
Click here to donate from your PayPal account.
Or send a check to Pathways of Light, 12530 Lions Chase Court, Huntley, IL 60142.
Articles by
Pathways of Light Ministers
and Others.
Pathways of Light Membership
Support Pathways of Light with an annual membership donation or become a sustaining member through monthly contributions. Includes printed Miracles News magazine mailed quarterly. Click here.
Subscribe to printed version.
To have Miracles News magazine mailed to you quarterly, Click here.
Most recent entries
Miracles News has been viewed 1740560 times
Archives