October-December, 2019
My Game, My Rules for Decision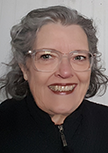 I'm a student of A Course in Miracles for over ten years who has struggled with understanding and appropriately applying this powerful tool in the Manual for Teachers.
But, I am determined to see.
Recently, as I began my intent to start each day with the "Rules for Decision" (RFD), it was apparent to me that everything was backfiring. Admittedly I had a hard time knowing what to ask for, as I'm directed to "decide the kind of day I want." The best I could do was to mutter, "I'd like a peaceful and harmonious day." Then I would set off on my other Course lessons, meditation, heading off to work, etc.
The very first day of my "sincere and committed practice" of Rules for Decision, the atmosphere at my place of business was chaotic, confrontational, fear provoking, and a breeding ground for uncertainty.
When I returned home that day I was like a wounded puppy, but grateful to be in a place of solace at last. My husband gave me a hug and then, made a two-edged sword kind of statement that rocked my world.
He said, "I'm really proud for the weight you've lost. You look exactly like I want you to look. But, I refuse to allow you to go out of this house again in those flat shoes."
Jaw drop. But it's time to make dinner. It's time to prepare his favorite foods with careful consideration of the fact he's experiencing some jaw problems and has a hard time chewing.
My immediate reaction/post-RFD decision was that I'd done something terribly wrong. I hadn't decided correctly or appropriately or within the scope of God's expectations of me. However, I resolved to try again the next day and this time I would certainly figure out what went wrong and make the appropriate corrections, all the while contemplating my footwear — which is all flat.
Seriously, I spent so much time contemplating my selection of shoes, all chosen for stability, comfort and safety as I go through my so-called life. They're all unique and, for the most part, stylish. But they're all flat. I wore 3" heels most of our early marriage, even throughout my pregnancies, but those days are over. I have a long, rapid stride and flat shoes equal safety and expediency.
As the days progressed and I continued my timid practice of the Rules for Decision, this shoe issue kept tapping me on the shoulder. And I asked. What I perceived to be answers made as much sense as the statement itself. "I refuse to allow you to go out of the house again in those flat shoes."
In Pathways of Light course 904: Putting God First I'm currently involved with, I'm also committing to allowing myself to be carried.
During the night, I lay awake pressing in to Holy Spirit again and I said, "Come on, Buddy, just give me the meaning of this and what I'm to learn from it." Even in my struggles I try to see everything as purposeful and I didn't want to let this lesson escape.
Well, my Buddy gave me the exact same answer He had before, only this time I listened. He brought up a long forgotten Bible lesson about the Armor of God. I know the parts of the armor well enough; the helmet of salvation, the shield of faith, the sword of the Spirit which is the Word of God, and……….wait for it………..the shoes of peace. (Ephesians 6)
In that moment I was flooded with understanding. Let me say it in terms that are easy for me to convey. Have you ever tried to carry a combative 3-year-old to his/her room when they don't want to go to bed and yet you know they're exhausted? That must have been what it was like for the Holy Spirit to haul my heft up to "Aha" mountain and get my attention to what He was trying to show me.
Even though I began my day asking for peace, even though I said I would allow myself to be carried, I was squirming and screaming, "No! Not that!" throughout the journey to peace. I even stiffened and straightened out my body at every doorway so He had to realign my big bad self in order to proceed.
Lesson 185, "I want the peace of God" begins, "to say these words is nothing. But to mean these words is everything. If you could but mean them for just an instant, there would be no further sorrow possible for you in any form; in any place or time."
It was then I recalled the part of the RFD where it says "Today I will make no decisions by myself" which is pre-loaded with not judging the occurrence of the day. I had been fortifying myself with allowing myself to be carried, but still judging situations as "good" or "bad" and, as T-30.I.3 states, "This is your major problem now. You still make up your mind and then decide to ask what you should do."
I didn't realize I was making up my mind that my husband said something confrontational or critical, but easily and "righteously" slipped into victim mode. Then I was expecting God to come along and clean up my mess. And what a mess it was.
Practicing the Rules for Decision and allowing myself to be carried involves trust. Trust that everything that I encounter is for my learning and "to prosper and not to harm me, to give me a future and a hope." (Jeremiah 29:11)
Envision me as the squirming, screaming 3-year-old safe in the arms of my parent but not understanding the love and concern for the journey I'm taking. Instead of looking into my Daddy's eyes and seeing that love, I'm gawking at all the scary circumstances that surround me and trusting the uncertainty instead of the Love. I had considered this "life" to be my game, and therefore He should play by my rules. Talk about insanity!
Lesson learned. Thank you, Father of Love and Light!
Even though I don't know what anything is for, aka the footwear issue currently, I will choose peace. There are no hierarchy of illusions, nor order of difficulty in miracles. I'm determined to trust the process and laugh at the illusion with Him.
Kathy Croy is a POL student from Cedar Rapids, IA. Email: .(JavaScript must be enabled to view this email address)
© 2019, Pathways of Light. https://www.pathwaysoflight.org
You may freely share copies of this with your friends, provided this copyright notice and website address are included.
---
Back to main page of Miracles News.
Has this page been helpful to you?
Your contribution in support of this site is greatly appreciated. To make a tax deductible contribution or become a supporting member online, click here.
Or send a check or money order to Pathways of Light, 6 Oak Court, Ormond Beach, FL 32174-2623 (USD only, please) Thank you for your support.