July-September, 2020
Peace in the Midst of Pain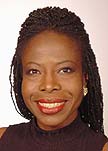 On April 28th, 2020, my mother died, five days after coming down with symptoms of COVID-19.
She had been living at a seniors residence for the past four years, diagnosed with Dementia/Alzheimer's.
We had visited each other "from-a-distance" two days before she came down with COVID symptoms. Because of the lock down, it was the first time in six weeks we had seen each other in person.
I had driven over and parked on the quiet side street on her side of the building. I called to let her know I was there and asked her to get a white cloth and wave it around in front of her window, so I'd know where to look.
We spent quite a few minutes blowing kisses and throwing each other 'virtual' hugs. We spoke to each other the next day, sharing how much we enjoyed our "visit-from-a-distance." Without saying anything to her, I decided right then that I would visit her this way every week.
The following day she couldn't get out of bed. Three days later her condition had deteriorated and two days later, while I waited to have a virtual visit with her through Zoom, a call came in from her nurse telling me she had passed away 15 minutes earlier.
I remember bursting into tears feeling a mixture of confusion and disbelief that this had happened so quickly. The last clear detail I remember about that day was feeling my husband's arms around me. Working from home since the lockdown began, I had told him just minutes earlier that I was going to call for a virtual visit, via Zoom with my mother. He had heard me crying and came downstairs to comfort me, suspecting I had not heard good news.
The rest of the day went by in a blur with calls back and forth, making arrangements with the funeral home, and making and receiving calls from relatives and friends.
By the next day, I began to feel a deep sense of loss and sadness over her sudden and unexpected death. As the days went by and the fact that she had died set in, I became more and more saddened. However, I noticed something very surprising. Even though I felt very saddened, I wasn't looking for ways to avoid feeling that pain.
I found that I was allowing myself to acknowledge my feelings of sadness and be fully present with them. This was new for me!
When my father died suddenly from a heart attack 27 years ago, I went into complete denial, refusing to acknowledge my feelings of sadness and loss because all I could feel was pain.
It wasn't until two years later that I allowed myself to acknowledge those feelings.
During those two years, even though I was moving on with my life, it was like "pulling teeth." Everything felt hard, and I was always trying to find some kind of rationalization or justification about my father dying, to keep myself from constantly crying.
At the time of this writing, it is exactly one month since my mother died. Unlike the way I responded to my father's death, I find that I'm allowing myself to feel the pain of loss and sadness over my mother's passing, without going into denial. And without the need to rationalize or justify her death to keep myself together.
What is also different this time, is that I have been studying and practicing the teachings of A Course in Miracles for close to 20 years. It is what I've been learning from the teachings of the Course that is allowing me to honor my feelings about my mother's passing.
A Course in Miracles teaches that forgiveness is the means to miracles, defining a miracle as the ability to experience peace, safety and healing in the midst of circumstances or conditions that by appearance are painful or threatening. And forgiveness, the Course teaches, is looking past appearances and recognizing the truth that lies behind.
Workbook Lesson 62 teaches that forgiveness is our function. It is what we are to "do" as the response to every circumstance, situation or encounter in which we find we are not at peace. So, we should look at every painful situation as a lesson in forgiveness or as an opportunity to practice forgiveness.
So, as the feelings of loss, pain and sadness over my mother's death came up, I found myself asking: "How do I practice forgiveness here?" What came to me was that it was about "finding peace in the midst of the pain." At first, I wasn't sure if or how I could do that, it seemed so contradictory, so I asked for guidance.
The answer that came back was simply this: "Practice forgiveness." I was being asked to look past the tragic, painful appearances of the situation and my mother's death, and recognize and remember the truth about her and what is actually taking place. And so I did.
I reminded myself that in truth, whether it's the current pandemic or any of the myriad tragic events that take place in the world, we — who we really are — remain unaffected. The truth is, that everything that seems to be taking place in the world is literally nothing but our experiencing the idea of separation that's in our mind. In truth, we are all — including my mother — always safe and healed in the mind.
Recognizing and reminding myself of these truths is allowing me to be at peace with the fact that my mother is no longer present in form in my life, and in the world. Yes, I miss her physical presence. But as I remember the truth, I no longer have that deep feeling of loss and sadness because in truth, she has gone nowhere and we are still one with each other in the mind.
I know that I am not the only one who has lost a loved one during this time. So many people, maybe even you, are sharing in what, by all appearances, is a sad, tragic and fearful experience. And for some of you, just like me 27 years ago when my father died, all you are feeling is a deep sense of loss and pain.
For those of you who feel that way, I'd like to share with you that you "can" experience peace in the midst of the pain. I am finding that practicing forgiveness here — as the Course teaches us to do in all situations that seem to cause us pain — is what will bring us peace.
Practicing forgiveness is allowing me to heal the pain of my mother's passing in a gentle peaceful and genuinely loving way.
Rev. Jennifer McSween, O.M.C., is a Pathways of Light Minister living in Montreal, Canada. She Hosts a Weekly Podcast titled, "Understanding the language of A Course in Miracles." You can listen at:
Email: .(JavaScript must be enabled to view this email address)
© 2020, Pathways of Light. https://www.pathwaysoflight.org
You may freely share copies of this with your friends, provided this copyright notice and website address are included.
---
Back to main page of Miracles News.
Has this page been helpful to you?
Your contribution in support of this site is greatly appreciated. To make a tax deductible contribution or become a supporting member online, click here.
Or send a check or money order to Pathways of Light, 6 Oak Court, Ormond Beach, FL 32174-2623 (USD only, please) Thank you for your support.