January-March, 2019
Practice, Practice, Practice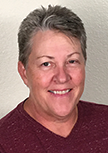 You may recognize the phrases, "a little practice pays off" or "practice makes perfect."
I have had many opportunities in my dream to practice what was important at the time. I loved playing softball so I spent many hours in the batter's box or playing catch with anyone I could talk into throwing the ball. I remember when the perfect pitch came across the plate and I would swing and feel the bat hit the sweet spot of the ball and I just knew it was a double or triple.
Practice paid off.
When I was 14 years old I began riding horses and had the opportunity to learn English equestrian and hunter jumper style riding. I practiced every day and rode many horses to exercise and train them. As my abilities grew, I became a professional and taught and showed on the "A circuit" with riders who would qualify for the Olympic Games. With a ton of practice I was able to win several classes on form and style in equitation to qualify for Madison Square Garden in New York City — the top show every rider dreams about.
Practice makes perfect.
Two weeks ago, practice paid off once again from studying A Course in Miracles by reading and applying the daily lessons. I have been told, and read in the Text, that you can't learn the Course, you have to practice it to get the mind healing that brings about peace and inner Guidance.
Like many of you, where I work provides great opportunities to apply the daily lessons over and over again in just about every encounter. One particular morning it happened. All my practice and connection with Spirit gave me an experience I won't soon forget. Let me tell you how it happened…
Currently, I am a maintenance person at a condominium complex on the beach here in Florida. Every day on the way to work after reading and listening to the daily Workbook Lesson, I drive to work and talk to Holy Spirit and ask to see the Love behind the illusion (world of form). I ask Him to remove the blocks to Love's Presence. I also ask for help on what I am to do for the day.
Then I sing little songs out load to put myself in a happy space, like "This little light of gratitude, I'm gonna let it shine…" (I know, right?) LOL
So, back to my "Miracle Moment."
One morning, I had been working with the pest control man letting him into condos to spray for bugs. He and I were having a good time and talking about his new condo he bought for a rental with "Air B and B." He was excited and telling me all his plans for this new adventure with the property. During our rounds of the complex we had to skip a unit because the owners were getting dressed and were not ready.
The Orkin man and I had finally finished and were exchanging information when along comes a tall older man (I had never met or seen before) who approaches us and says abruptly, "Hey! We are out of our condo. Go spray it now while we are gone!" He really was starting to yell. Then, without skipping a beat, he looked right at me and started to confront me about his broken porch light and wanted to know why it had not been fixed since he had turned it in for repair last February! (Still yelling.) I had only been working there for three months and I know he knew that as a board member for the HOA.
As this was unfolding, I became aware of my Awareness and that I was not having any ego reaction to the confrontation. I stayed calm and relaxed. My thought was, "This is not about me," and to just be helpful and kind. I was dealing with a call for Love.
When he finished yelling, I calmly said I would help him right after we took care of spraying his unit. The man stormed off towards his waiting car and wife.
In that moment, I felt a miracle had happened for me. I felt the practice pay off because I didn't lose my Peace or fall for the ego's "Big Hairy Deal." I had no fear or anxiety while a bully was being a bully.
Even the Orkin man turned to me and said, "How could you stay so calm? I could never work with a guy like that." I said, "That's 'insanity happening!'," and then we both laughed.
The next day, when I saw this man again, he was completely different and kind to me. For the next week, we had the opportunity to speak several times on related topics concerning the condominium complex. He even asked me to do some work on his unit for extra cash.
I know that as I recognized his innocence with the Holy Spirit, and extended Love during our experience together, it created a Holy relationship between us that week. This opportunity brought me great gratitude for my commitment to study groups, daily lessons, Sunday ACIM Teleconference calls with Mary and Robert, and my Holy relationship with my spouse, Deb.
Practice, Practice, Practice pays off!
Rev. Colleen Fee is a Pathways of Light minister and volunteers her time in the Pathways of Light office in Ormond Beach, Florida. Email: .(JavaScript must be enabled to view this email address)
© 2018, Pathways of Light. https://www.pathwaysoflight.org
You may freely share copies of this with your friends, provided this copyright notice and website address are included.
---
Back to main page of Miracles News.
Has this page been helpful to you?
Your contribution in support of this site is greatly appreciated. To make a tax deductible contribution or become a supporting member online, click here.
Or send a check or money order to Pathways of Light, 6 Oak Court, Ormond Beach, FL 32174-2623 (USD only, please) Thank you for your support.
Articles by
Pathways of Light Ministers
and Others.
Pathways of Light Membership
Support Pathways of Light with an annual membership donation or become a sustaining member through monthly contributions. Includes printed Miracles News magazine mailed quarterly. Click here.
Subscribe to printed version.
To have Miracles News magazine mailed to you quarterly, Click here.
Most recent entries
Miracles News has been viewed 1129234 times
Archives