October-December, 2022
Rules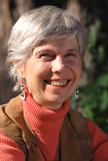 Skimming through a book of writing prompts, this one stood out, "Break your life (up to this point) into three chapters and give each chapter a title." Instantly, these three headings came to mind:
1. Following the Rules
2. Breaking the Rules
3. No Rules
Having already lived seventy years, those were broad generalizations to be sure, but it didn't take me long to clearly see the dividing points.
Basically, I spent my first fifty years following the rules. There was a lot to love about that first chapter of my life, and I would make many of the same choices again, but it was a safe, predictable, conforming lifestyle. I rarely rocked the boat.
In chapter two, as I became more spiritually aware and inner-directed, I began acting in less traditionally accepted ways. I believe my decisions were divinely guided, but many of them rocked the boat. I would likely make those choices again too, but since I was still navigating the journey of learning which voice to trust, they weren't easy to make. The end of those twenty years found me as a retired, single woman moving across the country for an adventure in Arizona.
Enter chapter three. This is the most carefree time of my life. I am no longer responsible for or beholden to anyone. I am living where I want to live, and I come and go as I please. Many days, I wake up to a clean slate, with nothing I must do. Don't we all dream of that kind of freedom? Then, why is it sometimes so terrifying?
As a little girl, I remember going to the ocean with my family. When we first stepped onto the beach, the vast expanse of sand on which to run and play and the seemingly endless horizon would sometimes overwhelm and immobilize me. Which way do I go first? What if I get lost? Then mom or dad would take my hand and suggest that we build sandcastles or go dip our toes in the water. Gradually I would adjust to the vastness of it all and find my place within it.
Arizona may be landlocked but moving here feels kind of like when I first encountered the ocean. So much space, both mentally and physically. Each new day begs the question, what does Paula want? And what I'm discovering is that I'm not sure of the answer! One thing I am certain of is that I want to feel safe. When I arrived here, I was driven to get my new place furnished and decorated quickly. Visitors would marvel that I was already "so settled." I do love decorating so it was fun, but I was aware that it also gave me a sense of security.
This human experience is one of limitations and boundaries. For seventy years I had my roles to play. Daughter, wife, mother, nurse, artist, caregiver, etc. And I let my life be somewhat dictated by those roles. What is defining me now? Yes, I'm creating art and doing some writing, but I have an enormous amount of space in which to live my life. The more freedom I have in which to make choices, the less clear I am about what choices to make. I'm discovering that a blank slate can be scary.
We are beautiful, unlimited spirits having a human experience, and we have so acclimated ourselves to living within the confines of physical and mental limitations that it can seem quite fearful to let them go. Being unlimited can feel more like death than life. We don't remember how to handle so much space. I'm discovering that, when life gets too big, we find a way to rein ourselves back in.
Once I finished decorating my new home, I found a new direction by busying myself with one physical ailment after another, some of which felt life-threatening. My days became structured with medical appointments and even a trip or two to the emergency room. No serious diagnosis came from any of this. It was all fear-based. Now, I am settled in my lovely new home, have little or no responsibility, and have been given a clean bill of health. I've landed in the freedom I have always dreamed of. What now?
During the last twenty years, I learned to turn inward to access higher Wisdom some of the time. Now, I understand the importance of surrendering to that inner Guidance all the time. Do I really know what would make me happy, what is in my highest good, and how to stay "safe"? I've learned that, no, I don't. But I've also learned that there is a wiser part of me that does know, that can help me safely expand into my vast potential as a Spirit Being while still dreaming that I am here on earth.
I felt strongly guided to move to the southwest. Spirit told me, the desert will lead you to your heart, where I will speak. So, each morning, before I become overwhelmed with the spaciousness of my new life, I remember to turn inward and let Spirit take my hand as I say, "I'm here. Now, what?"
Rev. Paula Richards, O.M.C., is a Pathways of Light minister living in Green Valley, AZ. Email: .(JavaScript must be enabled to view this email address): spiritrisingministries.com 508-517-9361
© 2022, Pathways of Light. https://www.pathwaysoflight.org
You may freely share copies of this with your friends, provided this copyright notice and website address are included.
---
Back to main page of Miracles News.
Has this page been helpful to you?
Your contribution to support this site is greatly appreciated. To make a tax deductible contribution with a credit/debit card, click here.
Click here to donate from your PayPal account.
Or send a check to Pathways of Light, 12530 Lions Chase Court, Huntley, IL 60142.
Articles by
Pathways of Light Ministers
and Others.
Pathways of Light Membership
Support Pathways of Light with an annual membership donation or become a sustaining member through monthly contributions. Includes printed Miracles News magazine mailed quarterly. Click here.
Subscribe to printed version.
To have Miracles News magazine mailed to you quarterly, Click here.
Most recent entries
Miracles News has been viewed 1601591 times
Archives