October-December, 2019
Soaring in Sedona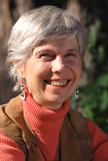 In 2005, the synchronicity that led me to Sedona, Arizona, did wonders to increase my faith that we are guided by Holy Spirit at all times. I wrote about my experience in my first book, The Journey of Spirit Rising. Here is an excerpt:
Soaring In Sedona
With its red rock formations, Native American culture and its reputation as a spiritual center, Sedona had been calling my name for years. Little did I know that a return trip to the library to pick up something I had left there by mistake would lead me there. While at the library I decided to search for a travel book about the southwest. The very first one I picked up just happened to be about sacred sites in Sedona.
All morning, I poured over the travel book, noting places I wanted to visit someday. That afternoon, when my friend Mary came to visit, she suggested that I pull an angel oracle card for advice about my (ailing) health. The card I pulled said, "This situation is perfect. Dive right in. No further research is necessary. Do not procrastinate at any cost!"
I immediately and intuitively knew that this was in reference to my going to Sedona. I had just finished telling Mary about the travel book. She picked it up, let it fall open randomly and began reading. "The desert will lead you to your heart where I will speak." I was stunned. Then she told me that just the day before, our friend, Joanne, said to her, "Paula needs to go to Sedona." And a few days before that my friend Dave had told me, "I don't think you'll be truly happy until you go to Arizona."
"Mary," I said. "I can't go to Sedona! How am I going to pay for it?" …She suggested that I select another angel card and ask about finances. The first one I pulled out of forty-four cards on various topics said, "I am the Angel of Abundance. You will receive the money that you need, and God is in charge of how that will happen. Have faith."
Okay, I was being shown that I would be all right financially, but I was still concerned about having enough physical energy to make the trip. I was also afraid of traveling alone …At the same time, I knew with certainty that I had to go to Sedona alone because it would be a spiritual journey for me. I needed to be able to follow my inner Guidance and change my plans at a moment's notice without concern for anyone else's agenda.
Two days later, I decided to stop at the Triple AAA Travel Agency just to ask a few questions and get a price estimate. Who am I kidding? I thought again. I can't afford to do this.
The desert will lead you to your heart, where I will speak.
Those words kept burning in my brain. Suddenly I thought I can't afford not to do this! So I did something that I normally never would have done. I pulled out my credit card, handed it to the agent and said, "Book it!" Even though my health was poor and I was afraid of traveling alone, whether the extra money showed up or not….
I was going to Sedona.
Once I found the courage to set the wheels in motion, the universe supported my plan in the most surprising ways. For example, just a few days before my trip, I met a friend at a local bookstore. When I asked how she was doing, her face lit up. "Great!" she said. "I just got back from Sedona!" In her hands was a bag with all the travel literature that someone had lent to her. She lent it to me.
On September 30, 2005, I left for Sedona …I started my week by visiting a nearby place called Talaquepaque (Ta-la-ka-pa-kee) that the couple on the plane told me about. It is a group of shops, galleries, and restaurants with Spanish colonial architecture, bubbling fountains and lush greenery everywhere. Wandering through the maze of walkways, curved stairwells, and flower-filled courtyards was delightful….
There was a greeter's booth at the entrance to Talaquepaque. That's where I met Martha. Right away, I had a good feeling about her, so I told her a bit about myself and why came to Sedona. I asked if she had any advice for me. Besides directing me to points of interest within the shops, she pulled out a brochure and said, "This is the man you want to see!" The man was a masseur and spiritual counselor. It turned out that Martha's advice, on the very first morning of my stay, led me to an encounter that was to be the highlight of my trip. She was also emphatic that I did not need to go to the Grand Canyon on this trip. She said, "Stay here in Sedona. This is where the energy is." . . .
Later, when I called the counselor Martha had recommended, he graciously offered me his services at a discounted rate which exactly matched what I would have spent on the canyon tour. Also, the only appointment time he had open was on the same afternoon the tour had been scheduled. Great confirmation. I would see him in three days . . .
My session with him left me feeling like I had walked through a gateway into a whole new life. Through his healing work, which included, but was not limited to, age regression and massage with hot rock therapy, I felt like I had communed with the pure essence of love, joy, and laughter. When he asked me to look into his eyes, I literally thought I could see eternity. Simultaneously, I was able to experience all my loved ones who had passed, lovingly looking back at me! And the massage was like nothing I had ever experienced. I could easily have been convinced that I left his office in a different body than the one I had arrived in. It took a long time after that for me to find any words at all to describe what transpired without feeling like I had diluted the experience. It was truly beyond words . . .
My last full day in Sedona found me taking my first hot air balloon ride. We were up and out at 5:30 a.m. for a gorgeous sunrise flight. The weather was perfect, and the scenery was spectacular …The quiet was palpable. I felt like I was One with God. When we landed, we had a continental breakfast which included fresh fruit, an assortment of deliciously moist muffins, and a champagne toast. Following my transformational meeting with the healer, and now my balloon flight, I was pleasantly surprised to read the Balloonist's Prayer.
The wind has welcomed you with softness.The sun has blessed you with warm hands.You've flown so high and so well that God has joined you in laughter, and set you gently back again into the loving arms of Mother Earth.
(Author unknown, believed to have been adapted from an old Irish sailor's prayer)
Back at the hotel, I spent the afternoon strolling the grounds of the resort. If I had never ventured off that property, the week still would have been well spent. All my anguish over whether I should have taken the trip was put to rest as I took in the splendor that enveloped me…
The morning of my departure, I woke up laughing. There was no particular reason, I was just laughing and feeling like I was floating in the air like on the balloon ride. I was euphoric …I felt like there was nothing left for me to do on earth but live in joy. My heart was filled with gratitude and overflowing with unconditional love for this extraordinary life. When I went down to the dining room for breakfast, I guess I shouldn't have been surprised to discover a woman seated right across from me wearing a jersey that had JOY printed in big letters across the back.
The trip to Sedona was a major turning point for me. I gained many insights, conquered many fears, and discovered a deeper level of joy than I had previously been capable of experiencing. It was extremely difficult for me to leave. It wasn't just beautiful scenery I went to see, I went to find a part of me that seemed to be missing. And, it wasn't just beautiful scenery that I left behind. I felt as though I left a piece of my soul. There is no doubt in my mind that I will return. Before my trip, three of my friends gave me journals. The guidance was clear. Write everything down. I did.
Rev. Paula Richards, O.M.C., is a Pathways of Light minister living in North Billerica, MA. Email: .(JavaScript must be enabled to view this email address) Web: spiritrisingministries.com Call me at 508-517-9361
© 2019, Pathways of Light. https://www.pathwaysoflight.org
You may freely share copies of this with your friends, provided this copyright notice and website address are included.
---
Back to main page of Miracles News.
Has this page been helpful to you?
Your contribution in support of this site is greatly appreciated. To make a tax deductible contribution or become a supporting member online, click here.
Or send a check or money order to Pathways of Light, 6 Oak Court, Ormond Beach, FL 32174-2623 (USD only, please) Thank you for your support.