July-September, 2019
The Final Day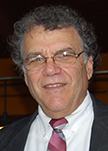 Father, if today I were to
join you in Heaven
I would want to bring
the total awareness of
Our Love with me.
I would want to see,
up until my last breath,
the Love that emanates
and fills all things within
this world of form.
I would want to touch the
purity that is at the root
of all forms and all people
that rest upon the earth.
I would soak in the beauty
inherent in all that surrounds
me and see the Love
that is desired in every action.
I would extend your Love
in thought and action.
I see that such a state
of being is the door step
to Heaven.
The place of my birth,
The place of my dreaming,
and the Home to which
my awareness joyfully returns.
This is the awareness
I desire to bring
to every moment.
It is the awakening
to Heaven on earth.
It is the fulfillment
of the dream.
That upon the earth,
as is in Heaven,
only God's Love is real
and all that Is.
Rev. Jim Peterson, O.M.C., is a Pathways of Light minister living in Portland, Oregon.
Email: .(JavaScript must be enabled to view this email address) http://www.alchemical-
website: http://www.transformation-guidance.com
© 2019, Pathways of Light. https://www.pathwaysoflight.org
You may freely share copies of this with your friends, provided this copyright notice and website address are included.
---
Back to main page of Miracles News.
Has this page been helpful to you?
Your contribution in support of this site is greatly appreciated. To make a tax deductible contribution or become a supporting member online, click here.
Or send a check or money order to Pathways of Light, 6 Oak Court, Ormond Beach, FL 32174-2623 (USD only, please) Thank you for your support.
Articles by
Pathways of Light Ministers
and Others.
Pathways of Light Membership
Support Pathways of Light with an annual membership donation or become a sustaining member through monthly contributions. Includes printed Miracles News magazine mailed quarterly. Click here.
Subscribe to printed version.
To have Miracles News magazine mailed to you quarterly, Click here.
Most recent entries
Miracles News has been viewed 1188947 times
Archives