January-March, 2023
The Stars Are Brightly Shining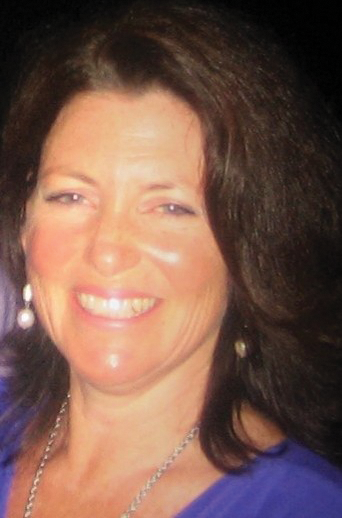 One of my favorite teachings in A Course in Miracles is about the "star" ...
"The sign of Christmas is a star, a light in darkness. See it not outside yourself, but shining in the Heaven within, and accept it as the sign the time of Christ has come." (T-15.XI.2:1-2)
For years I've added this beautiful passage to Christmas cards and letters with a feeling of intellectual understanding. Now it holds a much deeper meaning.
A period of darkness involving self-blame and condemnation fostered a phase of depression. Every day literally passed by like "Groundhog Day" as I went through the motions.
I realized I had lost sight of being the Light even though it was my aware Self witnessing the mind becoming consumed by thoughts of separation, fear, guilt, and loneliness.
As long as I was stuck on feelings of guilt, the eGo mind/false self-gladly became the driver and the "movie star" of the nightmare. Everything became meaningless and empty. And the mind was like an eclipsed moon. I wondered if I had entered a spiritual desert of some kind? My spiritual practice remained a priority with morning meditation, journaling, and reading, etc., but the hole got deeper.
At last, a dawning cracked through like a star shining in a black sky. I received the Thought, "Where there is love, there is life" three times consecutively.
At first, I concluded that Love and Life are synonymous by way of an intellectual or conceptual understanding. I even shared it in a meme on social media and a friend put it on a Christmas ornament for me.
Two years later, while communing with the Holy Spirit this message landed even deeper with a correlation to the teaching about the Christmas star. The Holy Spirit reminded me that as the Light of Awareness (star shining in the Heaven within) I have the power to bring to "life" to whatever I place value ("love") upon. Therefore, all the focus on guilt, shame and blame was indeed becoming a reality even though it could not be true nor real in the Mind of God. No wonder I had become so depressed! As I continued to pay attention to the nightmarish thoughts in my mind, a dark cloud blocked out the shining inner star. And consequently, the stars within all of God's creation.
It became clear that I had a decision to make. Do I want to continue identifying as a "movie star" of the ego-mind's nightmare? Or accept my True Identity as the eternal shining "Christ star" in God's Mind?
Even though we have the power of decision in our minds, I knew I couldn't heal without the help of the Holy Spirit, as it conveys in this passage.
"This Christmas give the Holy Spirit everything that would hurt you. Let yourself be healed completely that you may join with Him in healing and let us celebrate our release together by releasing everyone with us. ³Leave nothing behind, for release is total, and when you have accepted it with me you will give it with me." (ACIM, T-15.XI.3:1-3)
I am overcome with deep Gratitude and Peace filling my entire Being as Love's Presence heals my mind.
"Oh Holy Night… The Stars Are Brightly Shining!" And the time of Christ has come.
Blessings of Loving Peace to All.
Rev. Laurie Nevin, O.M.C., is a Pathways of Light minister living in Lucan, Ontario, CA. Email: .(JavaScript must be enabled to view this email address)
Website: http://www.lifenavigator.ca; Phone: 519-854-8541
© 2022, Pathways of Light. https://www.pathwaysoflight.org
You may freely share copies of this with your friends, provided this copyright notice and website address are included.
---
Back to main page of Miracles News.
Has this page been helpful to you?
Your contribution to support this site is greatly appreciated. To make a tax deductible contribution with a credit/debit card, click here.
Click here to donate from your PayPal account.
Or send a check to Pathways of Light, 12530 Lions Chase Court, Huntley, IL 60142.
Articles by
Pathways of Light Ministers
and Others.
Pathways of Light Membership
Support Pathways of Light with an annual membership donation or become a sustaining member through monthly contributions. Includes printed Miracles News magazine mailed quarterly. Click here.
Subscribe to printed version.
To have Miracles News magazine mailed to you quarterly, Click here.
Most recent entries
Miracles News has been viewed 1601614 times
Archives