October-December, 2019
The Way Back to God Is to Practice Forgiveness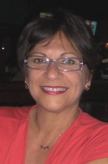 Forgiveness is the central idea and message of A Course in Miracles. I have been reading the book, practicing its principles for 12 years now. Forgiveness as the Course teaches it has been a challenge for me to understand and apply.
Forgiveness is defined as follows: "Forgiveness recognizes what you thought your brother did to you has not occurred. It does not pardon sins and make them real. It sees there was no sin." (W-pII.1.1:1-3)
And sin is defined as a false idea about God's creation.
In order for me to really understand its meaning, I had to write down this definition and read it repeatedly, and really take it in. I asked Spirit to help me practice this, for it's completely different to what I've always believed forgiveness to be.
Forgiveness was about me being a victim of someone or something. It was the belief that someone had done something bad to me, and by forgiving, I was pardoning them. But this still made them guilty and what they did real. And me their victim.
According to the Course, only illusions (what is not truth) need to be forgiven. To make it simple, this world is not real, it is an illusion made up and experienced because I believe (at a subconscious level) that I am separate from my Creator. Most of what I perceive is really coming from my own mind, my beliefs and what I hold as true. 
When I began to really apply this new way of seeing the world, as a dream, and seeing myself and others as innocent (over and over….it's a practice), the sense of being a victim and making others bad started to loosen. I feel more compassion and am not as swift to judge anymore as I used to.
To be honest, I still read the definition of forgiveness to remind me of its true meaning because I forget and fall back to thinking someone is guilty of what I believe they have done to me. And, since my desire and only real goal is to return to God, and forgiveness is the way my mind returns Home, I'm all in with this!
Rev. Savina Cavallo is a Pathways of Light minister living in Sunrise, Florida.
Email: .(JavaScript must be enabled to view this email address) Website: http://www.savinacavallo.com
© 2019, Pathways of Light. https://www.pathwaysoflight.org
You may freely share copies of this with your friends, provided this copyright notice and website address are included.
---
Back to main page of Miracles News.
Has this page been helpful to you?
Your contribution in support of this site is greatly appreciated. To make a tax deductible contribution or become a supporting member online, click here.
Or send a check or money order to Pathways of Light, 6 Oak Court, Ormond Beach, FL 32174-2623 (USD only, please) Thank you for your support.
Articles by
Pathways of Light Ministers
and Others.
Pathways of Light Membership
Support Pathways of Light with an annual membership donation or become a sustaining member through monthly contributions. Includes printed Miracles News magazine mailed quarterly. Click here.
Subscribe to printed version.
To have Miracles News magazine mailed to you quarterly, Click here.
Most recent entries
Miracles News has been viewed 1129490 times
Archives