October-December, 2017
Trust and Transfer of Training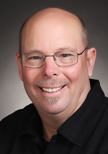 I have heard it said that if we could totally understand and apply any one of the concepts in the lessons of the workbook for students, it would be enough to take us home. Then the obvious question becomes, "Why are there 365 lessons, a Text, a Manuel for Teachers and pamphlets?"
Over the last year or so, I have felt so much more peaceful and happy for "no apparent reason." With all that was going on in the world during that time, I would think that I would have to work extra hard just to keep my spiritual and emotional balance.
Instead, life has become virtually effortless and almost "too easy." As someone all too familiar with struggle, it seemed "too good to be true" and that it wouldn't last. When I took this situation to the Holy Spirit, I was gifted with the feeling of "you are starting to seriously apply what you have been learning."
This is not to say that I was being intentionally casual in applying what I had learned but rather, I was told that I was in a sort of information gathering phase and that all was well and still perfectly on schedule, which I have come to know is always the case.
Another reason for the blessings of peace and happiness I am now experiencing is that I have learned to really trust the guidance I receive. For me it, starts with a consistent willingness to be guided by Spirit. For a long time I felt that I really was trusting and counting on Spirit to guide me. And I was. But like anything else, the more I practiced, the better the results.
In my work with others I often hear, "Why is it taking so long for things to change?" Now, it is totally understandable that one wants to feel better as soon as possible. Simply realizing that a change is needed and beginning to head in a new and positive direction brings a great deal of hope and a measure of relief.
But there is a process that we must go through. I often tell people that changing their life after decades of errant thoughts and behaviors cannot be done overnight. Rarely has anyone ever been happy to hear this, but the logic is hard to argue with. I often say, "You cannot have next year's life experience today." The work has to be done, and the experience of doing it is invaluable. And so it has been with me.
In a recent Facebook post I said, "I see the turmoil that has been coming up lately as a good thing. The silver lining to the cloud of discord in this country. The only way I have ever been able to transcend defects of character and make improvements in my life was to have them shown to me in an undeniable way so that I could choose who I want to be going forward. The work was hard and painful, but absolutely necessary for my growth."
Today I have a very different approach to my study and meditation. Because I trust Spirit and ask to be guided, I no longer have the "I have to read this or do that" feeling. I just quietly ask to be led and read whatever I read, say whatever I say, pray whatever I pray and know it is all perfect.
Because I have learned to relax, what I am exposed to is so much easier to apply. Synchronicities have become common and even expected. I cannot understate the importance of applying what I have learned. To me, this is the answer to the age old question of "Why isn't my life better yet?"
It reminds me of the person who becomes a "professional student." Obtaining one degree after another but never going out into the world to apply what they have learned.
I know I have done that in my spiritual work. Read every metaphysical book ever published, went to every convention and seminar ever offered, sat at the feet of the most inspired teachers and still wasn't at peace. Quite the opposite actually. Because now I still had to figure out where I would find the "right" book, teacher, etc., the one who would give me the secret to inner peace. All the while running from the Source of it within me. It is very easy to do. The terror of looking within, resulted in a frantic looking without to find my peace.
So today, I try to be more diligent about applying the principal of even one tiny idea and trusting that it is what Spirit gave me for today, rather than finishing a chapter or a book. For me, it has made all the difference.
Rev. Michael Graves, O.M.C., is a Pathways of Light minister living in Beaumont, California. Email: .(JavaScript must be enabled to view this email address)
Web: newbeginningslifeservices.com
© 2017, Pathways of Light. https://www.pathwaysoflight.org
You may freely share copies of this with your friends, provided this copyright notice and website address are included.
---
Back to main page of Miracles News.
Articles by
Pathways of Light Ministers
and Others.
Pathways of Light Membership
Support Pathways of Light with an annual membership donation or become a sustaining member through monthly contributions. Includes printed Miracles News magazine mailed quarterly. Click here.
Subscribe to printed version.
To have Miracles News magazine mailed to you quarterly, Click here.
Most recent entries
Miracles News has been viewed 942346 times
Archives