October-December, 2022
Under the Radar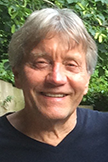 When I first started studying A Course in Miracles many years ago, I understood forgiveness is the key to undoing the ego thought system and healing our minds. I identified six people I had grievances with and needed to forgive, and over time I was able to let go of my grievances with the Holy Spirit's help. I felt such a wonderful freedom from the ego's chains and I thought I was done.
Haha… no way.
As I became more vigilant of my thoughts, I discovered that I had many small grievances and fears that got under the radar, and were taking away my peace. As I became more conscious of these little blocks to love and giving them to the Holy Spirit for healing, my practice expanded. I would catch 20 or 30 every day. And as the little blocks were healed, I was lifted further up out of the ego darkness in my mind, and my peace and happiness were growing.
As I kept this practice up everyday, many of these little judgments dissolved. Now I may have one, two, three blocks a day. I welcome them as forgiveness opportunities to heal my mind.
Today three blocks came up. A chap was sitting on a bench in the park, and he got up and walked away and left his rubbish behind. I felt annoyed, and judgments filled my mind. Would I give up my peace for this? No way. So I paused, quieted my mind and gave it to the Holy Spirit for healing. The grievances soon vanished, and I was at peace again.
Later I walked across a pedestrian crossing, and a car didn't stop. He almost hit me and I was caught up in fear. I wanted to write down his license number and report him to the police. Instead, I stepped back and l gave it to Holy Spirit for healing, and peace returned.
A little later I was walking down the street and someone was walking straight towards me looking at their mobile phone. They nearly walked into me, and I had to get out of the way and move into the street… another small block. So again, I paused, quieted my mind, and gave it to the Holy Spirit for healing.
The more I notice these little forgiveness opportunities in my daily life, the more peaceful and happy I feel. The Course really comes alive for me with vigilant practice.
Rev. Dan Strodl is a Pathways of Light minister and publisher of Miracle Worker magazine in London, UK. His email is: .(JavaScript must be enabled to view this email address) Visit Miracle Network online at www@.Miracles.org.uk
© 2022, Pathways of Light. https://www.pathwaysoflight.org
You may freely share copies of this with your friends, provided this copyright notice and website address are included.
---
Back to main page of Miracles News.
Has this page been helpful to you?
Your contribution to support this site is greatly appreciated. To make a tax deductible contribution with a credit/debit card, click here.
Click here to donate from your PayPal account.
Or send a check to Pathways of Light, 12530 Lions Chase Court, Huntley, IL 60142.
Articles by
Pathways of Light Ministers
and Others.
Pathways of Light Membership
Support Pathways of Light with an annual membership donation or become a sustaining member through monthly contributions. Includes printed Miracles News magazine mailed quarterly. Click here.
Subscribe to printed version.
To have Miracles News magazine mailed to you quarterly, Click here.
Most recent entries
Miracles News has been viewed 1601615 times
Archives