July-September, 2019
Well, Son of a Gun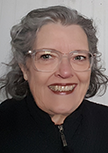 Yep, that's the title, or theme I heard after an intense session with the Holy Spirit this morning. He uses terminology like that to amuse and astound me. And, astounded I was!
Just to set the stage, let me give you the cliff notes of "my story." It's a psychological mind-bender with only small doses of wild romance and very little in terms of thrilling. It's important for me to share the "highlights" or, more appropriately "lowlights" of this saga for perspective. However, I would hazard a guess that my story is not unlike every other story with different names, faces, and zip codes.
I was born into a family, second of eight children, alcoholic abusive father and emotionally passive mother.
I was raised Catholic and was determined to be the very best at my catechism and church attendance.
I was never popular in school, but then none of us believe we were.
When I was a senior in high school, I met the man of my dreams, became pregnant, gave the baby up for adoption and attempted to proceed with my so-called life.
Shortly after I returned to my hometown after the baby's birth, I met a guy who thought I had nice legs. I figured that must be my savior out of shame since he didn't judge me for my "sin," so I agreed to marry him just a few months later.
Over the past 50 years we had six children and 14 grandchildren, all accomplished, bright, beautiful, and achieving the level of success I always dreamed of.
As far as the marriage goes, he has acquired many expensive cars (his version of love), more than a couple of extracurricular relationships (his version of acceptance) and has been emotionally absent.
I have had many prestigious jobs (my version of love and acceptance) through the years, and have been quickly relied upon and promoted, even though I only have a high school education.
My current dream job has been eliminated and I have experienced physical, emotional and spiritual upheaval since.
This morning as I sat with the Course, straining for comfort and a level of peace, I cried out to the Holy Spirit about my plight. The agony was in my belly, the grief was on my lips, and my thoughts were swirling like a tornado. I had been reciting Lesson 109 throughout the night as I attempted to sleep. "I rest in God."
As I sat contemplating my role in the Sonship, details of the above story presented themselves in living color. I remembered instances while raising my children when they needed items of clothing, or school supplies and my husband would always make me feel guilty and ashamed for asking for money. I still recall the heaviness in my gut as I knew none of his cars ever wanted for anything. Then came the shame. The shame for having remained in this relationship when we were always the last priority.
After this parade of horror had passed through my awareness, I kept my head bowed as I handed over the grief, the shame, the guilt and asked for healing. That was all it took. The Holy Spirit gently unfolded Reality to me in that moment.
I have done this to myself.
At the very beginning of the Course in Chapter 1 we are told:
"Perfect love casts out fear. If fear exists,Then there is not perfect love. BUT: Only perfect love exists. If there is fear, It produces a state that does not exist."
So, if I'm not feeling this "perfect love" the situation I think I'm in is not real. Well, that's what I've been learning and "believing" for the past 10 or so years I've been a student of the Course. But today I heard it loud and clear.
The litany of offenses heaped upon me by "others" over the years have been my own construct. My own fabrication. I authored it. I accomplished it. And now I'm going to proceed on with business as usual as if the storyline is true and I'm the suffering heroine? The absurdity sat down hard on my awareness today. Thank you, God!
If I continue to not only believe the drama I've written, but also portraying my "role" with all the offense and victimization that the story holds, how can I be victorious? How can I fulfill my function here as God's son? Inconceivable!
In section VII of Text Chapter 1 the Course is very clear about this fantasy vs. reality:
"Fantasy is a distorted form of vision. Fantasies of any kind are distortions, because they always involve twisting perception into unreality. Actions that stem from distortions are literally the reactions of those who know not what they do. Fantasy is an attempt to control reality according to false needs. Twist reality in any way and you are perceiving destructively. Fantasies are a means of making false associations and attempting to obtain pleasure from them. But although you can perceive false associations, you can never make them real except to yourself. YOU BELIEVE IN WHAT YOU MAKE. If you offer miracles, you will be equally strong in your belief in them. The strength of your conviction will then sustain the belief of the miracle receiver. Fantasies become totally unnecessary as the wholly satisfying nature of reality becomes apparent to both giver and receiver. Reality is "lost" through usurpation, which produces tyranny. As long as a single "slave" remains to walk to the earth, your release is not complete. Complete restoration of the Sonship is the only goal of the miracle-minded." (T-1.VII.3)
Well, son of a gun. I finally got it. I got it experientially this time. I had been making the truths and precepts of the Course fit into this dream and they just didn't fit. Rightly so!
I'm going to give the disclaimer you see in movie credits: "The people, places, and circumstances depicted here are completely illusory. There is absolutely no reality to any of it."
"I will forgive, and this will disappear." (Lesson 193)
THE END of my false accusations and ridiculous illusory stories. Enough of my ridiculous perceived needs. I rest in God!
Kathy Croy is a POL student from Cedar Rapids, IA. Email: .(JavaScript must be enabled to view this email address)
© 2019, Pathways of Light. https://www.pathwaysoflight.org
You may freely share copies of this with your friends, provided this copyright notice and website address are included.
---
Back to main page of Miracles News.
Has this page been helpful to you?
Your contribution in support of this site is greatly appreciated. To make a tax deductible contribution or become a supporting member online, click here.
Or send a check or money order to Pathways of Light, 6 Oak Court, Ormond Beach, FL 32174-2623 (USD only, please) Thank you for your support.