July-September, 2018
You Are the Light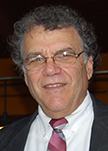 The Day has come.
It is a time of rejoicing.
It is a time of healing.
As the Oak
strives for the Light
so too have you.
Be not afraid for
Light surrounds you.
I see blue light.
It is the blue that fills
the cloudless afternoon sky.
It is a promise
that all is right.
Nothing else exists.
I feel the Love
that is within you.
It is calming.
It is ever present.
Yes I see,
You are the Light.
© 2018, Pathways of Light. https://www.pathwaysoflight.org
You may freely share copies of this with your friends, provided this copyright notice and website address are included.
---
Back to main page of Miracles News.
Has this page been helpful to you?
Your contribution in support of this site is greatly appreciated. To make a tax deductible contribution or become a supporting member online, click here.
Or send a check or money order to Pathways of Light, 6 Oak Court, Ormond Beach, FL 32174-2623 (USD only, please) Thank you for your support.
Articles by
Pathways of Light Ministers
and Others.
Pathways of Light Membership
Support Pathways of Light with an annual membership donation or become a sustaining member through monthly contributions. Includes printed Miracles News magazine mailed quarterly. Click here.
Subscribe to printed version.
To have Miracles News magazine mailed to you quarterly, Click here.
Most recent entries
Miracles News has been viewed 1040508 times
Archives