July-September, 2018
True Gratitude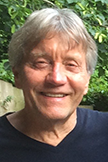 Ten years ago I went to a talk by Sarah Breathnach where she shared about the value of doing gratitudes. She suggested doing five gratitudes every day and see what happens. I started doing them that night, and noticed I was appreciating things in my life I used to take for granted. And a list of gratitudes kept growing.
Then a few years ago a new kind of gratitude came in to my life. As upsetting, fearful, or judgmental thoughts came up, I stepped back, quieted my mind, and invited Holy Spirit to show me a new way of seeing the situation.
The first miracle that caught my attention was with my rich non-biological sister. She was terminally ill, and she told me that she was leaving her millions to her adopted daughter. I didn't say anything, but inside I felt upset that she wasn't going to put me in her will. I asked Holy Spirit, "How you would have me see this?" And what I received was "You will always have enough." This brought me back to peace ... why would I ever need more than enough?
The second miracle that stood out for me was when I had an appointment with an oncology consultant to get the results of the cancerous lesion on my nose. I had met him before and found him in a hurry, unhelpful and he made no eye contact.
Before I left home I went to Holy Spirit and asked for a new way of seeing this situation. What came back was "Treat everyone as your angel." So I went to the appointment and treated him as my angel. I softened, smiled, and blessed him with loving thoughts. OMG! ... he made eye contact and smiled back. Then he gave me the prognosis, which was that I had a spot on my nose that was cancerous. He said I could have it removed with a new treatment which was non-invasive, but I would have to wait three months. The thought of having cancer growing on my nose for three months was so upsetting and I told him that. My consultant angel then offered me the phone number of the surgeon's secretary. He said to call her and see if she could get me an earlier appointment.
I went home and called the secretary, and I treated her as my angel. She said she would speak to the surgeon and get back to me, which would probably take two to three weeks. So I sat there feeling helpless and alone.
Five minutes later the phone rang and it was the surgeon's secretary. She said there had just been a cancellation and could I get there in fifteen minutes. I flew there like I've never moved before, and fifteen minutes later I was on the operating table. All went well and I had a successful operation.
These two miracles really got my attention, and from that day on, whenever my peace was disrupted, I turned to the Holy Spirit for a new way of seeing. With this simple practice and with all the blessings I receive every day, my gratitude list went from things of this world to true Gratitude. I am so eternally grateful that the Holy Spirit is always there 24/7, giving me a new way to walk in the world, always being there for me, always ready to return me to peace love and joy.
Rev. Dan Strodl O.M.C., is a Pathways of Light minister living in London, UK.
Email: .(JavaScript must be enabled to view this email address) Web: danstrodl.com
© 2018, Pathways of Light. https://www.pathwaysoflight.org
You may freely share copies of this with your friends, provided this copyright notice and website address are included.
---
Back to main page of Miracles News.
Articles by
Pathways of Light Ministers
and Others.
Pathways of Light Membership
Support Pathways of Light with an annual membership donation or become a sustaining member through monthly contributions. Includes printed Miracles News magazine mailed quarterly. Click here.
Subscribe to printed version.
To have Miracles News magazine mailed to you quarterly, Click here.
Most recent entries
Miracles News has been viewed 992418 times
Archives