April-June, 2023
Miracles News, April-June, 2023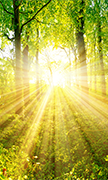 We Welcome
the Light
of Love.
---
April-June, 2023
We Heal as We Accept Our Oneness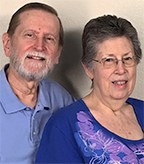 We have discovered over the years that whenever we think we are separate and alone, we are thinking with the mistaken ego mind. The ego is the false idea of being separate from our Creator. The ego mind always defends against Love's oneness. It thinks that its job is to judge everyone and everything it sees.
A Course in Miracles has taught us to be mindful of when ego (false separate identity) thoughts come up and take these thoughts to the Holy Spirit to receive another way of seeing. The Holy Spirit sees the truth of everyone's unity instead of the ego's judgmental thoughts. The ego is never at peace because it is in a constant battle with Love's oneness.
Because Jesus has already completed the journey Home, he knows that he is not alone nor is he separate from us. He asks us to join with him in God's Love so we can learn we are not alone. As we join with him, we invite all our brothers to join with us, as Jesus does. Knowing that we are not alone, we offer all that we learn to everyone and our strength grows. We become aware that… "The whole power of God's Son lies in all of us, but not in any of us alone." (T-8.VI.8:5)
Jesus tells us we cannot return to the Kingdom alone because we cannot be alone. Thinking we are alone is a denial of God's Will and makes us unaware of What we are. To return to the awareness of What we are, we need to accept our oneness with our brothers. "We begin the journey back by setting out together, and gather in our brothers as we continue together. Every gain in our strength is offered for all, so they too can lay aside their weakness and add their strength to us." (T-8.VI.1:2-3)
---
April-June, 2023
I Am Forever an Effect of God

Every morning as I do my lessons, I ask Jesus to give me clarity and then I write from that clarity. Here is the one I am doing today.

Lesson 326: I am forever an Effect of God.
1. "Father, I was created in Your Mind, a holy Thought that never left its home. I am forever Your Effect, and You forever and forever are my Cause. As You created me I have remained. Where You established me I still abide. And all Your attributes abide in me, because it is Your Will to have a Son so like his Cause that Cause and Its Effect are indistinguishable. Let me know that I am an Effect of God, and so I have the power to create like You. And as it is in Heaven, so on earth. Your plan I follow here, and at the end I know that You will gather Your effects into the tranquil Heaven of Your Love, where earth will vanish, and all separate thoughts unite in glory as the Son of God.
2. Let us today behold earth disappear, at first transformed, and then, forgiven, fade entirely into God's holy Will."
"As You created me I have remained. Where You established me I still abide."
Wow! What an incredibly beautiful lesson! This is the absolute and only truth of what we are. We are forever an Effect of God. What God creates is always as He created it. This is how we know that our present experience is just that, an experience. These bodies are not what we are and this world is not where we are. We only dream of this.
---
April-June, 2023
The River of Consciousness

There is a river that flows just beneath the conscious mind. It is a river of thoughts, feelings and emotions. Within this river lies the storage of the remembrance of all that we experience.
It contains our hidden pain which can often surface in times of duress. The instances in which we feel an inappropriate reaction to a situation is often the connection of remembrance of a long ago wound that has not been resolved.
With love, we can connect with the Source of all Love, the unconditional Love of our Creator.
We ask for Guidance to heal us from this wound, and in allowing ourselves to listen and truly see and understand ourselves we learn the true meaning of forgiveness. Forgiveness allows us to see not only our own pain but the pain of others. It reminds us that all pain comes from fear.
To have compassion for another, I believe, is perhaps one of the greatest gifts of our sojourn here — when we can listen to another person's experiences and have empathy and compassion, no matter what.
---
April-June, 2023
Release Judgments and Be Free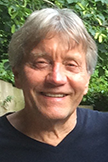 "Be in my mind, my Father, when I wake, and shine on me throughout the day today. Let every minute be a time in which I dwell with You." (W-232.1:1-2)
Every day is an adventure for me. I have no idea how this day will unfold, or what waits for me around the corner. But I know that I am never alone. The voice for God is always with me, holding my hand and guiding me.
"Be glad today, in loving thankfulness, your Father has not left you to yourself, nor let you wander in the dark alone." (W-123.2:2)
I had coffee with a couple of friends, and we were talking about a Netflix film series about Harry and Meghan. I shared how much I enjoyed hearing Harry and Megan's story, but my friends were so negative about it, saying they were damaging the Royal family.
I tried to explain that it was just the news blowing it out of all proportion, but my friends weren't going to budge. I wanted to attack their take on the film and convince them I was right, but instead I went to the toilet, quietened my mind, and asked the Holy Spirit, "How would you have me see this?"
---
April-June, 2023
Why I Practice the Teachings of A Course in Miracles

In May of this year, 2022, I received the "Dreaded Diagnosis," the "Big C," as a biopsy confirmed that the cells of the 2.7mm lesion on my upper left lung was cancerous. I say the "Dreaded Diagnosis" because as the world teaches… whether it's within the context of religion, spirituality, philosophy, or the secular world… "cancer" of any sort is one of the things in the world by which we seem to be most victimized. This is partly because despite our best efforts, we can't seem to prevent it… we have not yet found a cure… and it is still among the leading causes of death.
The world therefore teaches that "cancer" is something to be feared and fought against so… most of the time receiving a cancer diagnosis begins a cycle of worry, fear, and fight. It's common to hear people who have been diagnosed with cancer and/or who have been cancer-free for some time, talk about how hard they are fighting against the disease and describe themselves as "Cancer Survivors."
For me though — from the first time I heard the diagnosis up to the time of this writing, which is six days after having surgery to remove the entire upper lobe of my left lung — I have been totally at Peace. I remember feeling extremely calm as the two Pulmonary Specialists discussed the results of the first CT Scan with my husband and me, in April. The results showed a clearly defined "spot" on my upper left lung and they suggested a series of further scans, tests and exploration over the following four to six weeks to determine the exact nature of the 'spot.'
After they left the room, I turned to my husband and asked, "So how do you feel about all this?" He responded by saying, "Never mind me… how do 'you' feel?" I shared that I was feeling quite calm and at peace despite the possible diagnoses.
---
April-June, 2023
Spirit and the Brain

When I was an athlete in high school and college, my coaches often stressed a concept that is best expressed in a quote attributed to Henry Ford:
"If you think you can or you think you can't, you're right."
As a younger man, I did not necessarily believe that to be true. But I wanted to know how to get myself to believe I can. That statement began to resonate in my brain and heart from the repetition of being told that by my coaches over the years. Then later, I became a high school coach of football, wrestling and lacrosse. I repeated that statement many, many times to hundreds of players.
As a Course student, I have found that the statement has spiritual truth. I have been devoted to A Course in Miracles for almost 30 years. The Workbook of ACIM teaches in the earliest lessons:
• "I do not understand anything I see." (W-3)
• "My thoughts do not mean anything." (W-10)
• "My thoughts are images I have made." (W-15)
"My thoughts" referred to here, are my ego thoughts. That is not really thinking; it is image making. And it is all illusion.
---
April-June, 2023
Mindful Morning In and Out of Time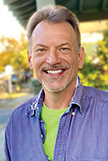 "Nothing is ever lost but time, which in the end is meaningless. For it is but a little hindrance to eternity, quite meaningless to the real Teacher of the world. Yet since you do believe in it, why should you waste it going nowhere, when it can be used to reach a goal as high as learning can achieve?" (T-26.V.2:1-3)
"To you who still believe you live in time and know not it is gone, the Holy Spirit still guides you through the infinitely small and senseless maze you still perceive in time, though it has long since gone. You think you live in what is past. Each thing you look upon you saw but for an instant, long ago, before its unreality gave way to truth. Not one illusion still remains unanswered in your mind. Uncertainty was brought to certainty so long ago that it is hard indeed to hold it to your heart, as if it were before you still." (T-26.V.4:1-5)
I wake up this morning. I am free of thought. Everything I look upon is new. There is no past.
I walk into the kitchen to make coffee and it is as if I am doing it for the first time. I know how to do it. The smell of the coffee grinds is a surprising gift. I am grateful I am making coffee. It is the perfect thing to do. It is the only thing to do. When I close the top of the coffee maker, the smell of the grinds diminishes then is gone.
---
April-June, 2023
Joy and Peace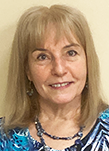 The text tells us light, joy and peace abide in me. I came to admit that I did not believe these words. To "spiritual people" they sound good and thus I enjoyed saying them. Yet the problem remained that I could not believe them entirely.
Due to my split mind, I am engaged in a daily struggle to see myself as an ego body or as pure spirit.
Jesus has instructed us that this body, the world and our special relationships are all made to conceal the beliefs in sin, guilt and fear. I know this is true from observing my projections. Too often I see my brother as my enemy; conflict, competition and strife are present. Now I understand it is the belief in guilt in my mind that is the cause of my upsets.
A quote from the Song of Prayer says, "Praying for others, if rightly understood, becomes a means for lifting your projections of guilt from your brother, and enabling you to recognize it is not he who is hurting you. The poisonous thought that he is your enemy, your evil counterpart, your nemesis, must be relinquished before you can be saved from guilt." (-1.3.1:4-5)
---
April-June, 2023
Puzzled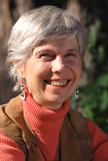 One of the best things about the used bookstore near me isn't the books. It isn't the lovely couple who own it or the warm, welcoming space they've created. It's the puzzles. Row upon row of used jigsaw puzzles that you can rent for a full month.
Not everyone enjoys doing puzzles. I happen to love it if there is a pretty picture and not just some mind-boggling challenge. I don't feel the need to prove myself in that way. But, as I sat the other evening, pouring out the contents of another 1,000-piece puzzle box, I couldn't help wondering what the fascination is with cutting a photo into many pieces only to put them back together again. Why would anyone do that? It somehow felt important to have an answer.
I asked Holy Spirit to explore this with me because I suspected that puzzle-making might be a metaphor for life. A Course in Miracles tells us over and over that we are whole, complete, and perfect, that we are One. But we are experiencing ourselves as billions of separate individuals trying to rejoin, to see where we fit into the bigger picture. Again, why would we do that?
---
April-June, 2023
The Three R's: Reset, Renew and Remind

One of the most beautiful lessons that I learned through my journey at Pathways of Light is that I always have the opportunity to choose my path; dwell on the past, or move forward into peace and joy with Holy Spirit. Reset every morning — no need to regret or ruminate yesterday. This has become my mantra.
I want to be the tide that moves forward collecting shells of experience by latching on to activities that contribute to my goals and create waves of purpose. In the past I can think of so many times when I would ruminate on my thoughts over and over in my mind in hopes of grasping a perspective that I could make sense of in my false state of ego. Sometimes that circulating of mind thoughts would take the form of going over my encounters and almost rating them on a scale of 1 to 10. I was thinking from a state of worry instead of self-trust.
Knowing that I have a lifelong partner in Holy Spirit and my own Internal Wisdom, I now live in the joy of awakening when I choose the path of peace. I can always trust myself to be my authentic self in any situation to revitalize myself in a state of Love, not ego.
---
April-June, 2023
Learning Through Joy

I used to think that everything needed to be perfect in order for me to be happy. All my conditions had to be met for me to be at peace and really live. Even with the deepening of my spiritual life over recent years, there was still a small remnant of this old thought system lingering in my mind.
Over the past month though, I have begun to notice a shift. I have even surprised myself in the most delightful way. My ego is very strong in a certain area of my life and I've had to work overtime to rein it in and choose, over and over again, to see the situation differently. These last few weeks it seems something has taken over me.
"Hi, Holy Spirit…" has taken my hand and infused me with a greater strength than I've yet known and guided me beyond more of my mental blocks to the awareness of Love's presence within me, regardless of what the outside conditions were presenting at the moment.
---
April-June, 2023
A Prayer to Remember Our Unity with God
God never leaves His Son.
Welcome, Holy Spirit, trusted Teacher,
Friend and Comforter.
All painful thoughts of separation
are soothed through Your gentle undoing
of what never happened.
The Face of Christ is ours
as we unite as one Self,
united with our Creator now.
And along with this comes the vision
that allows us to remember You, Father,
Whose Identity we share as Love,
the core of Life Itself. Amen
---
April-June, 2023
I Know Just What to Do


When… I'm… looking
for the Peace of God,
I know just what to do.
I bless the babbling in my mind,
and this world fades from view.
I enter my Inner Holy Place,
which is where I long to stay.
But I return with the Holy
Thought, that I have…
"Found another Way."
Gathering from New York
to California, and all around
the world, we've listened to our
many friends, and thought
about their words.
And after years of pondering,
we'd like to share with you, how
easy it is to lose your fears and
find the peace that's truly You.
Holiness resides inside of you,
so everything has been arranged.
Just shift your point of view, and
you'll find your life has changed.
You're a gift from the Creator,
You may live life as you will,
but, if you thirst for the
Peace of God, here's a chance
to drink your fill!
---
April-June, 2023
From Person to Son

As part of my morning practice, I turn my day over to the purpose of mind healing, review any workbook lesson I may be working on, and let helpful thoughts and images come into my mind as I focus inwardly and relax. I then ask Spirit (intuition, higher Self, Voice for God) what my mind healing looks like for me that day, and a theme or area of focus will come into my awareness. Over the last few months, a recurring theme has been offered me stated as "We're moving from person to Son."
When I first heard this statement, a sense of openness was there as I realized what He was saying, "We are letting go of personal-self identification and moving toward the Oneness that is really true about you. You are the One Son of God, the Creator, not the small self. From personal to Universal. From alone to All-One. From hidden to seen. From separate to unified."
When this Guidance first came to me, it was very exciting and I was inspired to look up the word "person" and was amazed at what I found. The first recorded use of the word was around the year 1200, and stems from the Latin word "persona" meaning "role," and is also linked to the Late Latin meaning "member of the Trinity."
---
Has this page been helpful to you?
Your contribution to support this site is greatly appreciated. To make a tax deductible contribution with a credit/debit card, click here.
Click here to donate from your PayPal account.
Or send a check to Pathways of Light, 12530 Lions Chase Court, Huntley, IL 60142.
Back to main page of Miracles News.