July-September, 2020
Miracles News, July-September 2020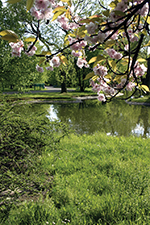 There will be
no fear today
because the day is
given unto Love.

(ACIM W-pI.274.2:2)
---
July-September, 2020
What Happens When I Pause for LOVE?

(Receive free PAUSE for LOVE cards by emailing .(JavaScript must be enabled to view this email address))
While making lunch I found myself watching the news of all of the protests around the U.S. following the death of George Floyd in police custody. People yelling at one another, screaming, beating on each other — a mad crowd of forgetting. Accomplishing nothing.
I decided to go through the Pause For LOVE practice card while watching the screen and listening to the voices. It begins with PAUSE — I say aloud, "There is a LOVE that loves me" and immediately I feel less anxious. I realize that even amid these appearances, there is a LOVE that is loving all of the police and protesters and me.

"No matter what" is the next line of the practice. Yes, even amid chaos, LOVE is loving. Nothing or no one can undo This LOVE.
---
July-September, 2020
Stay Safe… Stay Home

Almost daily on TV, the governor of our state has addressed we Washingtonians regarding COVID-19, with a background banner reading, "Stay Safe - Stay Home." Electronic signs erected in various places on our highways flash the message, "Stay Safe — Stay Home." Billboards throughout the city of Seattle blink, "Stay Safe — Stay Home." One might get the impression the powers that be are trying to send us a message!
ACIM mentions the word "safe" 124 times and the word "home" 261 times. Perhaps the Power authoring ACIM is also trying to send us a message?
"The Father keeps what He created safe." (T-24,VII.5:1) "Heaven is your home, and being in God, it must also be in you." (T-12.VI.7:7)
---
July-September, 2020
Solving Problems with the Peace of God

While I was working on course 902: Remembering to Choose Peace, I did the meditation, "Solving Problems with the Peace of God." I worked with a memory of something I did as a young woman that I have never forgiven. I reminded myself that forgiveness is recognizing that nothing was done, that there is nothing to forgive.
Here are a couple of things I noticed. It all started with a single thought that I believed was true. That thought moved an entire mountain of related guilty and fearful thoughts into my awareness. Every time I thought I had let one go, another came in to take its place. Pretty soon, the untrue beliefs seemed so solid and real that it felt immovable. The thoughts themselves felt too real to deny.
---
July-September, 2020
Healing
A Course in Miracles (P-2 VI.1:5-8) says, "Healing occurs as a patient begins to hear the dirge he sings and questions its validity. Until he hears it, he cannot understand that it is he who sings it to himself. To hear it is the first step in recovery."
Notice it says the first step. We do not advance to step two until we get step one. The ego fights "tooth and nail" against us understanding this step. It is the secret to salvation. In Chapter 27 of ACIM, Jesus says, "The secret of salvation is but this: that you are doing this unto yourself. No matter what the form of the attack, this still is true." (T-27.VII.10:1-2) The ego screams that you do not understand. The reason I am unhappy is someone else's fault or if the world were different, I could be happy.
ACIM tells us happiness cannot be found in the world because it was made by us as a place to escape from God. There is nobody to blame for the dirge we sing because there is nobody outside our mind. That leaves only me.
---
July-September, 2020
Learning True Empathy

"To empathize does not mean to join in suffering, for that is what you must refuse to understand." (T-16.I.1:1)
I received an email this week from a man who lost his son to an accidental opioid overdose only a few weeks ago. The dad lives on the north shore of Long Island in Manhasset and I live on the south shore in Long Beach.
Someone had given him a copy of my book, Forgiving Kevin. His son's name was also Kevin — Kevin Jr. The father is Kevin Sr. He said he is struggling with the tragic loss of his 17-year old. The boy was to graduate high school the next month.
It has been over ten years since my Kevin passed from a similar overdose. The dad was reaching out and I felt the Holy Spirit was about to bring us together. I have spoken with many parents who have lost their child this way. They most often appear lost, broken, and burdened with a feeling of guilt.
---
July-September, 2020
God Is Doing for Me What I Cannot Do for Myself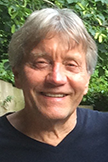 I am so grateful that God's Voice (the Holy Spirit) is always there 24/7 to give me guidance. All I have to do is ask, and be willing to listen. This was so helpful recently. I received a text message from the son of a creative partner I worked with many years ago. He told me that his dad was dying and he wanted to talk to me. I haven't spoken to him for 30 years because I had a grievance that I couldn't let go of. I have been practicing true forgiveness for many years and forgiven many people in my life, but this one I wasn't ready to hand over.
We had a successful advertising agency, and worked together as a creative team for 14 years. We won many creative awards, new clients were flooding in, and business was booming. And then one day we had a disagreement that we couldn't resolve. So behind my back, he called a meeting with the other board members … I wasn't invited. He somehow got them to agree to kick me out of my own agency.
---
July-September, 2020
Break Down — Break Through

In the current viewing of the world trans-script it appears there's quite a bit of separateness going on. Collectively where does this put us?
"The world you made is therefore totally chaotic, governed by arbitrary and senseless "laws," and without meaning of any kind. For it is made out of what you do not want, projected from your mind because you are afraid of it. Yet this world is only in the mind of its maker, along with his real salvation. Do not believe it is outside of yourself, for only by recognizing where it is will you gain control over it. For you do have control over your mind, since the mind is the mechanism of decision." (T-12.III.9:6-10)
As we bring the deceptions of "this" world to the altar and offer them as gifts, we can see from a new vantage point. Here we feel welcome. Here we find peace with our Father, with whom we share the pure Mind. Yet to find this place, we must yield to our investment in this material world. We need to give up the meaning we placed upon it. This opens a new experience of allowing the Holy Spirit's extension to each of us from the altar of Love to perceive things differently.
---
July-September, 2020
Who Rules Your Mind?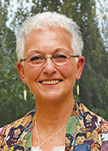 Who rules your mind?
Have you left the door open for intruders to enter and trash your sense of peace?
Have you given the key to anyone who asks, or worse, demands it?
Do you claim your mind as yours, or do you offer it to whomever wishes to come inside, settle in and, after overstaying their welcome, claim squatter's rights?
---
July-September, 2020
Lesson 287
Today's lesson says, "You are my goal, my Father, Only You." I understand the lesson; the problem is my resistance to do what it is asking.
I've been studying ACIM for about fifteen years. I observe the ego taking pride in thinking I understand what it says. I tell myself nothing means more to me than waking up from the dream cycle. Nobody needs to convince me that this world is never going to make me happy. My real life is in recognizing that I never left God. The separation did not occur.
I am very comfortable telling myself this every day. Yet where the rubber meets the road is in practicing forgiveness. This lesson reminds me that my goal is to remember my Father.
---
July-September, 2020
The Virus in Our Mind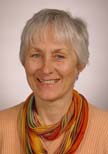 A friend of mind used to say, "What a world, what a world!" and rolled his eyes. Indeed, what kind of world are we living in today?
Every day we are confronted with information on what to do and what not to do. The apparent threat of infection and disease, or death, is all around us. It is affecting all of our lives, our communication with family, friends, neighbors and helpers. It is affecting our work, our finances, our movements, and we are asked to look at life from another perspective. How do we deal with life when we are not focused on worldly careers, school, shopping, dining out, movie going, and other community events?
---
July-September, 2020
Peace in the Midst of Pain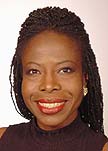 On April 28th, 2020, my mother died, five days after coming down with symptoms of COVID-19.
She had been living at a seniors residence for the past four years, diagnosed with Dementia/Alzheimer's.
We had visited each other "from-a-distance" two days before she came down with COVID symptoms. Because of the lock down, it was the first time in six weeks we had seen each other in person.
I had driven over and parked on the quiet side street on her side of the building. I called to let her know I was there and asked her to get a white cloth and wave it around in front of her window, so I'd know where to look.
---
July-September, 2020
Love, Life and the Pursuit of Heaven on Earth

I have to say that when I thought of what I wanted to talk about for the article this month, it didn't take but a moment, literally a moment. The thought came to me right away — Life, Love and the pursuit of heaven on earth.
I thought to myself, "How can that be because we are taught in the Course there is no world; what we think the world is is an illusion?" So, I set out to research the subject. And wow, I found many things to talk about. I mean, "What is Life anyway? Is life the gift our Father gave to us in the Creation?" Yes, it is. "Is it eternal?" Yes, it is eternal. But another way of putting it I found is Life is the sea of Creation in which L.I.F.E. arises. The acronym L.I.F.E. stands for Love In Full Expression. And Love is our true nature. I have to apologize I do not remember the source of that information. I found it online and I loved it, but then I forgot to write down the source. But it seems to fit right in for the explanations that I found. I also found a quote from Chuang-tse,
---
July-September, 2020
The Discovery of a Temporal Loop

Last night I was watching Discovery, a new edition of Star Trek. In this episode, the crew was stuck in a temporal loop in which they experienced the same 30 minutes over and over again. I looked up the term temporal loop and this is what Wikipedia said about it. A temporal loop in fiction is a plot device whereby characters re-experience a span of time which is repeated, sometimes more than once, with some hope of breaking out of the cycle of repetition.
In this episode, each time the time interval repeated, the end result was total annihilation of the ship. There seemed to be no way out of it. First, they had to realize that the loop was occurring and then they had to realize that if they kept doing the same thing, their future was not going to change. Finally, they had to find a way to do something different that would change the future.
---
April-June, 2020
Miracles News, April-June 2020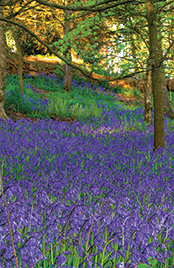 The Holy Spirit will,
of Himself, fill
every mind that so
that so makes room for Him.
(ACIM T-14.XI.13:6)
---
Has this page been helpful to you?
Your contribution in support of this site is greatly appreciated. To make a tax deductible contribution or become a supporting member online, click here.
Or send a check or money order to Pathways of Light, 6 Oak Court, Ormond Beach, FL 32174-2623 (USD only, please) Thank you for your support.
Back to main page of Miracles News.