January-March 2020
Miracles News, January-March 2020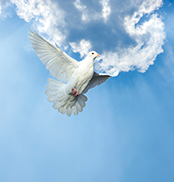 We dedicate this
year to following
the guidance of
the Holy Spirit to remember
the Love everyone is.
---
January-March, 2020
Kindness Created Me Kind

I strove to be a kind person, to treat others kindly, to dream of my brother's kindnesses instead of dwelling in my dream on his mistakes. Sometimes it felt like a struggle, many battles fought and some won but the effort endless. And yet, I knew it must be possible because in Lesson 67, I am told that Love created me like Itself and that Kindness created me kind, and I know that what God creates remains as He created it.
God created me kind so how is it that I felt a need to struggle to express what I am? I was not actually struggling to be kind, but was struggling to overcome the ego tendency toward judgment and defensiveness. As, over the years, my mind has healed and become clear, kind is simply what I am. Jesus expresses this transformation perfectly in Text, Chapter 5.
"How can you who are so holy suffer? All your past except its beauty is gone, and nothing is left but a blessing. I have saved all your kindnesses and every loving thought you ever had. I have purified them of the errors that hid their light, and kept them for you in their own perfect radiance." (T-5.IV.8)
---
January-March, 2020
Seeing My Life as a Movie

This article came from inspirations I received from the meditation, "Healing by Seeing Your 'life' as a Movie," from ACIM Practitioner Course 922.
From the 922 Workbook I read: "I am willing to have the truth reinforced and not illusions. I remember that everything I see with the body's eyes is unreal. It is a made-up script that is being played in my mind, like a movie on a screen. Remembering this will help lift the hypnosis of the ego and free me to become aware of my true identity again."
I like movies, like "Groundhog Day," depicting the ego's story of separation, showing up as manipulation and control, and trying to replace God's Love through the ego, playing out day after day until the main characters open to Love and the new day dawns!
When I'm at the movies, I really enjoy when the actors play their parts so well that I forget that it is a movie. For awhile, I don't give "my own personal movie" even a thought.
---
January-March, 2020
Healing Relationships Is an Inside Job

On a Saturday morning I went for my walk around the neighborhood and as I did I listened to the audio version of a book I learned about from Pathways of Light. The book is titled The Only Little Prayer You Need by Debra Engle. It's a short read and I was able to listen to the entire book in just a couple hours. I love that. I also love that this short prayer is a way of practicing the true forgiveness referred to over and over in A Course in Miracles.
The prayer is:
Please heal my fear-based thoughts.
As in the steps in practicing true forgiveness, we first become aware of our fear based thoughts or ego, which is something I've been vigilant about doing for the past few months especially.
Once a fear based thought comes up, you say the prayer to Holy Spirit (Higher Power), Please heal my fear-based thoughts about… (whatever the bear based thought is).
---
January-March, 2020
Transforming Guilt into Kindness
What is kindness? Kindness is an attribute of Love. How do we return to being aware of the Love we all are?
In A Course in Miracles we are told,
"Praise be to you who make the Father one with His Own Son. Alone we are all lowly, but together we shine with brightness so intense that none of us alone can even think of it. Before the glorious radiance of the Kingdom guilt melts away and, transformed into kindness, will never more be what it was." (T-13.X.14:1-3, underline added)
Our journey is a journey of mind healing.
---
January-March, 2020
Chronic & Critical Illness Support Teleconference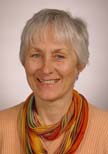 When: First Saturday of each month 12:30 p.m. eastern, 11:30 a.m. central, 9:30 a.m. pacific time.
Call 605-475-4927, access code: 181133# (Call a few min. ahead)
This free teleconference is for anyone who has a Chronic or Critical Illness and caregivers.
We discuss questions from those attending the meeting plus the issues brought up through requests during the month. We also work with course 909: Wellness Through Mind Healing.
---
January-March, 2020
One More Kiss Goodnight

My partner, Mike, died last summer at the age of 56. He was diagnosed with end stage COPD in September of 2009 and told he probably had three to four years left. With a lot of love, and a willingness to explore all options, we were blessed to have ten more years together. It wasn't easy, but somehow we managed to take care of it all, and I know we both did everything we could.
A few weeks ago, I was cleaning up his office and found a notebook on his desk. Inside, there were several pages where he had written down some random thoughts, as if he were brainstorming the problem and trying to figure out what to do. It was all an explanation as to why everything was his fault. There was even a page that said "my fault," with arrows drawn to every item in a list of problems.
I was very upset when I found this, and I reached out to my spiritual counselor, Rev. Barbara Siegel, who always inspires me to do my best. She suggested that I might write a letter to Mike.
---
January-March, 2020
A Simple Process for Experiencing Peace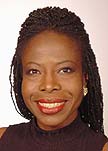 Workbook Lesson 34 "I could see peace instead of this" was one of the many lessons with which I struggled, like most of us who become students of the Course do, coming from the world in which what we see with our eyes is considered to be "reality," or as the late Ken Wapnick referred to it: "The 2 + 2 = 4 world."
I got that the "this" in the lesson title referred to whatever it was that was not being seen or experienced in a peaceful way. Where I had difficulty was how to go about seeing or experiencing in a peaceful way the circumstance, situation or condition that by appearance was not peaceful or seemed to be the cause of my lack of peace.
The answer came to me when I found myself faced with a situation that I felt completely took me off my peace. The specifics of the situation aren't relevant. But what is relevant, is that I was convinced that my lack of peace was caused by the specifics of the situation. If I could make the right decision to change the situation, I would be at peace.
---
January-March, 2020
Talking to Angels

The practice of talking to angels is one that I normally keep to myself. It is a personal belief that those loved ones who have passed on can give me guidance. I think I believed this before I even admitted that I believe in God.
Believing in God did not come easily to me. I professed to be an agnostic from my teenage years through my 20's, 30's, and into my 40's. As a high school social studies teacher, I was aware of the history of violence and corruption that accompanied the political and military strength of organized religion for centuries.
---
January-March, 2020
Shame
Where I live in rural Arkansas, we do not have many fancy restaurants. On my anniversary we went to a nice hotel and ate dinner with another couple. When the bill came it included a $36.00 "service charge." I had never heard of this before and wondered if that was a built-in tip for the meal. The other three at the table tried to explain it was not a tip but an additional fee added on to the bill.
I felt very unsophisticated and stupid that they all knew what it was, and I did not. The others at the table were used to fancy restaurants and expense accounts. I experienced a feeling of shame because somehow, I should have known and was therefore not "good enough." I had been found wanting.
---
January-March, 2020
Awakening Kindness

A Course in Miracles is a mind training program designed to take us from fear to love. When we work through the Course with willingness and vigilance, the ego thought system weakens and is gently replaced with right minded thinking. Where we once saw only our self interest, we now awaken our true Self. The walls of self-centeredness come down and love fills the gap.
As judgments are noticed and released (forgiven), we see our brothers in a new way. We see beyond their bodies to their innocence, their beauty, their light. One important aspect of Love is kindness. As a new world awakens in us, we begin to care about others and want to extend kindness to them. This isn't the ego's version of kindness i.e: kindness to get. This is true kindness, an extension of love.
---
January-March, 2020
Letting Your Mind be Healed by Holy Spirit

Every moment of every day is an opportunity for us to heal our perceptions of the world around us, the one in which we see with the body's eyes. This can only be done with the assistance of the Holy Spirit. This is why it is necessary to have some sort of "spiritual" practice every day. To align ourselves vertically with our higher Holy Spirit selves before we begin the day's journey can save us from the illusions our inventive minds love to participate in. Lesson 137 teaches us, "When I am healed I am not healed alone."
"And as you let yourself be healed, you see all those around you, or who cross your mind, or whom you touch or those who seem to have no contact with you, healed along with you. Perhaps you will not recognize all that your healing touches, nor realize how great your offering of healing is to all the world, when you let healing come to you. But you are never healed alone. And legions upon legions will receive the gift of healing that you receive when you are healed." (W-137.10)
---
January-March, 2020
Perfect Creation

I was recently moved by a video I watched about service animals. This young boy, Matt, is epileptic, and he now has a service dog. Merlin can sense an oncoming seizure long before it occurs, giving Matt's family time to medicate and protect him.
It was what Matt's mother said that really got my attention: "When Merlin looks up into Matt's face, he doesn't see a kid with epilepsy. He sees the most perfect creation God ever made. If you see that sort of adoration reflected back at you day after day, it changes the way you feel about yourself."
---
January-March, 2020
Claim Your Power in 2020

My New Year's resolution is to own my power. I am talking about the power that A Course in Miracles so clearly tells me is literally my God-given right. As one of my dear teachers said to me: "Barbara, it is just as arrogant not to acknowledge your power as it is to boast about it." In other words, not claiming our power keeps us, in a rather weird way, special and certainly separate.
There are times when I accept my God-given power. But I also have old, worn out beliefs that I am powerless, unworthy and, despite great evidence to the contrary, inadequate. Too often, I allow these beliefs get the better of me.
I hereby proclaim that I am done with those old beliefs! To that end, I wrote a list of affirmations that state what my God-given power consists of. I want to share the list with you for you to use to reclaim your God-given power as well. It is through each of us claiming and owning our power that we and all our brothers are saved.
---
January-March, 2020
On Being Special

What does it mean do be special? Doesn't everyone have their own specialness, their own way of being special? It has often felt like that to me. Many times in my life I felt un-special. In other words, I felt that everyone else was so special in their own way, but me — I was a dud.
Nothing special here. There were also times when I strove to be special. When I wanted to be better at singing than someone else or look better in my prom dress than another girl in hers, but that feeling was awful because for me to feel special, someone else had to feel bad. So when I ask what it means to be special, I am reminded that specialness is a judgment. It is the great illusion. It is an attack against God.
---
Has this page been helpful to you?
Your contribution in support of this site is greatly appreciated. To make a tax deductible contribution or become a supporting member online, click here.
Or send a check or money order to Pathways of Light, 6 Oak Court, Ormond Beach, FL 32174-2623 (USD only, please) Thank you for your support.
Back to main page of Miracles News.