April-June, 2018
Why Me God?
I ask myself this all the time. Why me? What is so holy about me that He has given me what so many others lack? What have I done of any real good that entitles me to miracles? His miracles.
I've known, from the moment I first opened A Course in Miracles that the words were already resonating within me even as I read the first principle of miracles, "There is no order of difficulty in miracles."
---
April-June, 2018
Blessed by a Turkey

I was on my way to a Continuing Education Class — the kind where you have to clock in all the hours or you will not receive credit for the course.
Class started early, so I was driving in the weekly morning traffic. All of a sudden the cars in front of me starting veering off the lane. As I approached, I saw there was a large turkey that had been hit by a car, but had not been killed — he was severely injured and his legs were kicking and flailing.
---
April-June, 2018
Pathways of Light Changed My Life

There was nothing to eat in the fridge. I decided to stop at my local grocer on the way home. I drove to the store, selected a shopping cart, walked through the sliding door, dug through my bag for my shopping lists on my phone and suddenly just froze in my tracks. I realized that I had no special lists for nutritious foods or drinks. In fact, I had no grocery list at all. Richard, my husband of 30 years, had passed a week before. As a full time caregiver, I had not considered what I wanted to eat in months. I had no idea. This was the first of many poignant moments to come after my husband's transition in 2015.
---
April-June, 2018
Step Back and Relax

THE PAUSE is a relaxation practice — real relaxation. When we relax — which is different from being a couch potato — we are much more able to let go of thoughts, feelings and judgments of our self, others and situations that are weighing us down. Step back is "The decision to get out of my own way." I notice that when I am willing to Step Back, to get out of my own way and I am willing to allow room for another way, mental strain loosens its grip on my mind, feelings overtaking my heart lighten up and the muscle tension in my body begins to soften.
---
January-March, 2018
Miracles News, January-March 2018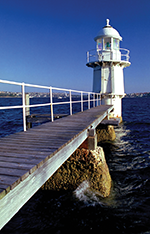 As our inner Light
shines through, we
we extend safety
joy and peace.
---
January-March, 2018
There Is a Thing Called Happiness

There is a thing called happiness. What is it? How do I get it? How do I keep it? Where does it go?
I spent much of my life here looking for happiness — looking, searching, waiting, hoping. When I was a little girl, happiness seemed like something other people had. Other people knew how to do it right, to be happy. I saw Prince Charming rescue the princess and surely that had to be happiness. They even said they lived happily ever after. "Some day my prince will come. Some day, I will be happy." That's what kept me going in the seeming endless muck of life which mostly was the opposite of happy. I was sad, confused, disillusioned and lonely.
---
January-March, 2018
A Gentle Response to Attack

I can remember being harsh with my husband when I was married. I would feel attacked by him and I would defend myself. It felt like strength when I defended myself, but it was really weakness. I know now that "In my defenselessness my safety lies" is a wholly true statement. When I would defend myself two things would happen; our relationship would deteriorate a little, and I would feel more vulnerable.
At that time, I wasn't able to see things differently. It was going to be awhile before I realized the strength of gentleness. I had to learn that everyone is innocent in spite of appearances.
---
January-March, 2018
Your Overflowing Love

When you… reach out to another,
you are reaching in… to you.
So all you do… for others,
you also do… for you.
All that you may ask of me,
you ask for me and you.
And, all that you are giving me,
you also give to you.
---
January-March, 2018
It Takes Something

I get asked a lot by my students and clients:
How can I be happy?
How can I no longer suffer?
How can things change in my life?
I always say, "It takes something" from my own experience and those whom I work with. There is a desire to heal, but not really. We still want to judge, we still don't want to forgive and still want to look for something outside in form to complete us.
---
January-March, 2018
Significant Forgiveness Opportunities

One thing seems certain in this dream I call my life: There will always be significant forgiveness opportunities presented to me for my continued spiritual growth.
Coaching high school kids has always been a great passion for me. I have been with the same organization for 46 years now — the Lynbrook Owls varsity lacrosse team. Because of my longevity, I have been a witness to many tragedies of young people who transition from this world in their teens and early 20's.
---
January-March, 2018
Once Upon a Time There Was a Hurricane Named Irma

This is a story about a recent experience that never happened. The names have not been changed because the people in the story are innocent.
As a new student of A Course in Miracles, my experience with the teaching, at times, is like a whisper in my ear of that which I have always known. In my life I have found that many times answers for problems have come to me "out of the blue" and even the ability to perform difficult tasks would suddenly manifest when I had not specifically been trained or educated to do them. What I did not realize, until I began studying the Course, is where they came from and how to intentionally access that information.
---
January-March, 2018
Following Holy Spirit's Guidance

I have been a ACIM student for over 10 years. In the past five years or so I have had several visions that I would someday be helping Pathways of Light. When I sold my house in Wisconsin two years ago, I felt guided to check out St. Augustine Florida, which is 60 miles north of the offices of Pathway's of Light in Ormond Beach. While investigating St. Augustine, I called Pathway's of Light to see if there was anything for students in the Ormond Beach area. They said there was not a POL study group, and that only their office was here. I decided not to visit Ormond, and didn't feel St. Augustine was right for me.
I then felt guided to La Crosse, Wisconsin, and found a really nice apartment right off of the Mississippi River with a vast network of walking/bicycling trails right outside of the front door. In January of this year, I hired a real estate agent, was pre-approved for a loan and started to look for a home to purchase.
---
January-March, 2018
What Will It Take?

At the assisted living facility where I used to work, one of the memory impaired residents entered a room and closed the door. The problem was, it wasn't her room. When the housekeeper pointed out her mistake, the resident became belligerent and started to barricade the door.
From the common living room where I was giving a presentation, I could watch what was going on. None of the staff, nor her grown daughter who had been called in, were having any luck convincing the woman that that room was not her home. Because they were being gentle and trying not to further confuse or frighten her, when I left a half hour later, the problem still had not been resolved.
---
January-March, 2018
The Messenger
"When I respond with Love, I am accepting God's gift. When I respond with Love, I am channeling God, who is Love, to my brother."
This insight burst into my mind two days after the POL Ministers check-in meeting on Tuesday. Our sharing included a discussion about the events in Las Vegas two days prior, in the context of there being only two states — Love or a call for Love.
The conversation centered around the truth that, no matter what seems to be happening in the outer world of form, there is only one true way to look at it — it is an expression of Love, or it is a call for Love.
---
January-March, 2018
The Power of Devotion

"Do not underestimate the power of the devotion of God's Son, nor the power the god he worships has over him. For he places himself at the altar of his god, whether it be the god he made or the God Who created him." (T-11.VI.5: 1-2)

Question: Inner Wisdom, what is the god I worship?
Answer: The god you worship is the world and everything in it. You are devoted to the world. You are also devoted to what people think of you. You are devoted to meeting expectations because that again ties into what people think of you. And this devotion drives your experience in the world.
---
Back to main page of Miracles News.