July-September, 2022
The Best Job Ever

"I will accept my part in God's plan for salvation." (W-pI.98)
I have had the honor of coaching boys' lacrosse at Lynbrook High School for a very long time. I started in 1972 and have coached in the program now for 50 consecutive seasons. Not many coaches get that opportunity and it has certainly shaped the path of my adult life.
Last month I was honored by the National Interscholastic Lacrosse Coaches Association (NILCA) with an induction into their Hall of Fame. Ten coaches from across the country get honored each year as the game of lacrosse continues to spread like wildfire in all parts of the U.S. The induction alone was humbling, no doubt. But there was something else going on that made my heart soar.
---
July-September, 2022
To Ukraine with Love

Ukraine—How can I choose to see peace instead of unfairness, sadness, despair, warfare, and destruction?
For me to make sense of the nonsensical (which is all in this world) I choose to see Russia as the ego. Its mission is to be special, powerful, strong, and mighty. Does this mission make it so? Does the demise result in peace or more demise? Hate begets hate here in this world of illusion. This world is designed to be painful and result in separation and angst. It would be silly of me to expect anything else.
Ken Wapnick used to say, "act normal" here. And I so appreciate that and hold onto to it, for any reaction that is not kind and loving, such as dismissing the tragedies of this world with malice or even humor, will result in more unkindness here. No, thank you.
In my openness, heart-light, and love I can encapsulate all Ukrainians, who are One with me, and, as most especially, as uncomfortable as this may be, it is so necessary to include all Russian soldiers, civilians and leaders and energetically imagine them all as they really are, Love and Light, perfect, whole, complete, united! I can choose to sit in the beauty and surety of this reality, experience the soul-tingle of Oneness.
---
July-September, 2022
"I Am Not a Body, I Am Free"

I know the Course was brought to me for so many reasons but one in particular has been for the healing of my relationship to my body. As a former professional bodybuilder, my body image was everything. It defined me. And as a former overweight child and young adult, that new image held even more meaning. It gave me importance. It made me special. It allowed me to leave a hurtful, uncomfortable image behind and with it many hurtful and uncomfortable feelings too (or so I thought).
When the 'perfection' of my body started to fade and recede, with it went my peace, my happiness, my sane mind. Evidently this "perfect body" was not the silver bullet I had thought it was.
As I have leaned into my study and practice of the Course over the past few years with a willingness and a vigilance like never before, I have seen miracles at the level of my body, which I know have only come from healing my mind. A determination to transform my perception and asking to see things differently. "The body will respond with health when thoughts in need of healing have been corrected and replaced with truth." (W-pI.135.10:1)
---
July-September, 2022
Peace Is Magic!

I realized the power of magic in stepping back and choosing peace instead of trying to prove myself, be defensive, or be right. After an opportunity for a life lesson of trying to convince an employee at a garden park that my tickets included the gift bag (as stated on the online order) I realized that the time and energy, tension and stress that was part of the deal in proving myself as right was not worth the end result. I learned that going forward I will take that step back and choose peace.
I started this journey on Easter Sunday and made it my focus to choose peace all day over the next 24 hours! What a transformation that life held for me when I released ego and started this process. Also, no pressure as I decided to try this experiment for 24 hours and if it didn't work for me I could try ego again! I started the day with giving myself permission to put worries on the shelf along without trying to guess how things would
turn out during the day's events.
I went with the flow of the moment and when we went out to a restaurant on Easter, I was open to the experience with no ego notions of how this event should evolve for me. That meant no ego about which restaurant table we get (it doesn't have to be by a window) and also giving grace and patience regarding the food items and being grateful for the service.
---
July-September, 2022
Dairy Aisle Miracle

One never knows when an opportunity to experience a miracle might arise. Many years ago when I first began studying A Course in Miracles, I woke up one day and, as usual, picked up my ACIM Workbook. The lesson for that day was Lesson 34. (W-pI.34) "I can see peace instead of this."
As usual, I wanted to experience the fullness of this lesson so I looked it up in Kenneth Wapnick's book, called, "Journey through the Workbook," which basically states that I can choose to "see" peace instead of what I am seeing (in my mind) at the moment. I continued on with my day, making sure to pay extra attention to anything that made me feel uncomfortable since that usually is a signal for me to pause and question what is happening in my mind.
I kept that lesson in mind throughout the rest of the day, which included a late stop at the grocery store. As I got everything on my shopping list, I remembered I also needed some cheese. As I made my way towards the dairy aisle, I began looking through the refrigerated section to find what I was looking for. I stood about one foot away from the section while scanning the shelf, when a lady managed to pass right in front of me and almost knocked me over! There was no "excuse me" or "pardon me." She just walked right on through.
---
July-September, 2022
Wellness Through Mind Healing Support Teleconference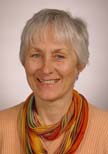 Do you or a loved one have a chronic or critical illness and want support?
You are not alone. God's Will is that we be happy.
No matter who or where you are, when you are looking at a serious or critical illness, or received a diagnosis of it, you may feel stuck and anxious and want help. We can be there with you to open up to the help of your Higher Power, the Holy Spirit, in providing relief and comfort. We will listen and extend Love when you feel down and lacking. With Guidance, there may be another way to see your situation to find hope and relief.
When you ask for individual support, one of the members of the support group, guided by the principles of A Course in Miracles, will respond and encourage you to go within and seek the support of your Inner Teacher, the Voice for God, Who will gently guide your healing process. There is no need to be familiar with ACIM, but it can help.
---
July-September, 2022
ACIM for Humanity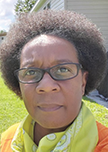 It was the sudden impact of COVID-19 in 2020 that shut the stores and roadways down in Orlando Florida, where I was living at the time. Since it was suggested that everyone stay inside their homes, I had ample time to go deeper into my studies of A Course in Miracles.
Within a few days it was apparent, to many on the social media platform Instagram, that we were in dangerous territory, and our lives were being held hostage by an invisible disease.
Many New Thought and Spiritual Guide Teachers were providing solace through prayers and free eBooks. But it was Marianne Williamson, spiritual leader and author of the New York Times number one bestseller "A Return to Love: Reflections on the Principles of A Course in Miracles" gift that caught my attention. In her Instagram video she affectionately offered, as a free download, the complete audio recordings of ACIM Workbook for Students. I immediately downloaded the series to iTunes.
---
April-June, 2022
Miracles News, April-June, 2022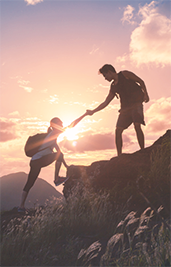 We are here
only to be
truly helpful
---
April-June, 2022
There Are No Coincidences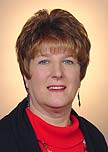 In the course of needing physical therapy for my left hand, the spiritual sister who came to help me with physical therapy also was sent by Spirit to me for us to share the Course together.
She shared with me that her brother had a challenge in the world of substance abuse. She was very concerned about him and wanted to help him.
Suddenly I felt such happiness because I had something very wonderful to share with her. I read her paragraph 11 on page 122 of the Text:
"Come therefore unto me, and learn of the truth in you. The mind we share is shared by all our brothers, and as we see them truly they will be healed. Let your mind shine with mine upon their minds, and by our gratitude to them make them aware of the light in them. This light will shine back upon you and on the whole Sonship, because this is your proper gift to God. He will accept it and give it to the Sonship, because it is acceptable to Him and therefore to His Sons. This is true communion with the Holy Spirit, Who sees the altar of God in everyone, and by bringing it to your appreciation, He calls upon you to love God and His creation. You can appreciate the Sonship only as one. This is part of the law of creation, and therefore governs all thought."
---
April-June, 2022
Wax On, Wax Off

Born and raised an Okinawan, I have a biased opinion about the Karate Kid movies — I love it! After all, Okinawa gave birth to the original karate. So, of course, it's only right then that the character for young Daniel's teacher, Mr. Miyagi, be based on an Okinawan too.
In the movie, Daniel pleaded for Mr. Miyagi to teach him karate. Daniel wanted to stand up for himself against a group of bullies. Mr. Miyagi reluctantly agrees and quickly puts Daniel to work on various chores like waxing cars: "Wax-on, wax off." Of course, young Daniel became frustrated by what he initially felt was nonsense. At one point, he even questions Mr. Miyagi's understanding of real karate until finally, the purpose of his chores became evident. Daniel had internalized his technique through his work, making it almost instinctual.
---
April-June, 2022
Being a Miracle Worker Is Everyone's True Life Purpose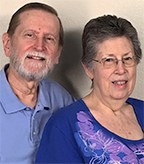 We are all miracle workers in training. We have forgotten our way back but now we know that we have a constant Companion, the Holy Spirit, to lead us back to our true Identity.
A Course in Miracles Workbook Lesson 283 returns us to the truth of our shared Identity and helps us forgive or let go of our false perceptions of being separate and alone:
"Father, I made an image of myself, and it is this I call the Son of God. Yet is creation is as it always was, for your creation is unchangeable. Let me not worship idols. I am he my Father loves. My holinesss remains the light of Heaven and the Love of God. Is not what is beloved of You secure? Is not the light of Heaven infinite? Is not Your Son my true Identity, when You created everything that is?
"Now are we one in shared Identity, with God our Father as our only Source, and everything created part of us. And so we offer blessing to all things, united lovingly with all the world, which our forgiveness has made one with us." (W-pII.283.1-2)
---
April-June, 2022
The Island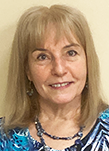 Someone said, "The island of knowledge is surrounded by the shore of ignorance." I am this island of Love surrounded by all my false beliefs. This ego body knows nothing of real knowledge for it was made for the opposite purpose, which is to prove I am a separate individual, somehow lacking and alone. This mindset is the ignorance Jesus is telling us about in A Course in Miracles.
I have felt guided, even "pushed" at times, to do things. This guidance is always provided in small increments, which I now know is related to my willingness to receive. It also seems to come on a need-to-know basis. The impatient side of me wants the whole enchilada now. Holy Spirit can only give me what I am willing to accept. My fear stands in the way. I have not always been willing to see my fear and resistance. Very slowly I am learning to trust what the Holy Spirit tells me is true.
Despite thinking of myself as spiritual and having this guidance, I have gone through this life being judgmental of myself and others and until most recently not knowing why. I was unaware that in reality I can not judge anyone but myself. What I see in the world is a projection of my own guilt onto others.
---
April-June, 2022
The First Tuesday of the Month

I am very grateful for the Minister Touch-in call on the first Tuesday of the month at 11am ET. It is an opportunity for Pathways ministers to share how their ministry and their spiritual life is unfolding. It just feels good for me to share my gratitude for the program in my life that focuses me on Holy Spirit and the book that speaks God's Word to me.
I am in my 28th year as a Course student and my 14th year as an Ordained Ministerial Counselor (O.M.C.) for my global church, Pathways of Light. I had no desire to take on a title such as Reverend or Minister. I did, however, want to take the Course deeper. Although I considered ACIM to be a self-study path of mind training, I wanted to share it with other Course students.
---
April-June, 2022
Plan, What Plan? Spirit's of Course

This journey of undoing the concepts I believe in sure is a ride of surprises! The last couple of years of my life have been a fast-moving series of changes: Leaving a stable job to move to three different states, getting divorced, relying on the kindness of others for places to live, recovering from a disabling knee injury, and bouncing from job to job with little more than a couple weeks of cash in my bank account at times.
Each event along the way has come with intense periods of darkness; I've had to face my belief that events and circumstances could have been avoided if only I'd been better at something; forgiveness, making decisions, loving myself and others, practicing the Course, etc. If I weren't so flawed, stupid and resistant, I wouldn't have to go through this, that and the other thing. The main message these thoughts tell me is that I'm not good enough, and that everything "bad" is my fault and I deserve punishment.
These periods of deep suffering always have the same result, though. Eventually I am brought to the point where I've had enough pain and I take a BIG step back in my mind and remember that God doesn't agree with me, that I must be wrong. How could I be as guilty and condemned as I tell myself I am? The habit of relying on my own interpretations of my life is being undone with each life event.
---
April-June, 2022
How Would You Have Me See This?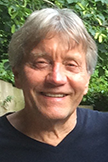 I try not to read the news because I see it as ego food, and I feel more peaceful not knowing what's going on in the world. But in the last few days news stories have been coming to me while chatting with neighbors, emails from my family, and phone calls from friends. They have all been talking about Putin invading the Ukraine, and Russia putting the world on nuclear alert.
I couldn't resist finding out more about what's happening, so I dived into the news, and the more I delved, the more I was filled with terror! I couldn't shake it off and I was stuck in hell.
But then I remembered that I have a Guide that is always there for me, and will bring me back to peace. So I took my terror to the Holy Spirit and asked… "How would you have me see this?" And this is what came to me:
---
Has this page been helpful to you?
Your contribution to support this site is greatly appreciated. To make a tax deductible contribution with a credit/debit card, click here.
Click here to donate from your PayPal account.
Or send a check to Pathways of Light, 12530 Lions Chase Court, Huntley, IL 60142.
Back to main page of Miracles News.