October-December, 2019
Conversation with Spirit: What Is the Nature of Sin?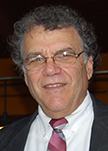 What inspired me with this poem is the notion that sin is a belief that Love can be lost. In essence it is the idea that the self or an "other" can be without Love or lost to Love. When we attack another in any form, we are upholding the belief that they are without Love and unworthy of Love. This is the imaginary world that is unknown to God.
I sense the reason this is being brought forward at this time is the political strife that seems to surround me. Everyone seems to be talking and thinking about it and taking sides. For me it has been challenging to stay centered within this storm. I find my distress more in the compassion (sorrow) I have for the pain that others are barring themselves under. The poem reminded me that sorrow also the belief in the loss of Love. No one is abandoned and the plan for salvation is in place. My only role is to extend Love and allow Love's inspiration to guide me in thought and action.
Love, Jim
---
Has this page been helpful to you?
Your contribution in support of this site is greatly appreciated. To make a tax deductible contribution or become a supporting member online, click here.
Or send a check or money order to Pathways of Light, 6 Oak Court, Ormond Beach, FL 32174-2623 (USD only, please) Thank you for your support.
Back to main page of Miracles News.
Articles by
Pathways of Light Ministers
and Others.
Pathways of Light Membership
Support Pathways of Light with an annual membership donation or become a sustaining member through monthly contributions. Includes printed Miracles News magazine mailed quarterly. Click here.
Subscribe to printed version.
To have Miracles News magazine mailed to you quarterly, Click here.
Most recent entries
This section has been viewed 889114 times
Archives