January-March, 2019
A Holy Instant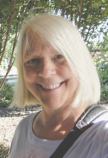 I met a man. First of all, the ego got involved and labeled him "man." OOOO! A MAN! In Reality, he is the Holy Son of God. As am I. But it took awhile for the ego to let go of this belief that he is anything other than the One Love we all share.. This Man/Woman thing has been a recurring theme in my life: a way I had learned to separate myself from half of the Sonship. So Holy Spirit provided the perfect gentle lesson and it goes like this: (Spoiler alert: Love wins!)  
He was/is so nice and kind and fun and is even into ACIM!! Wow! At first, it was all so easy, flowing. But, then, some things started to come up. Things which were not his fault or mine, just things which seemed to not work. It seemed to not be easy. It is supposed to be easy, right? We both agreed, it should be easy. But on other things, like how much time to spend together, or where to meet or what to do, it seemed so complicated. Looking back, I can see clearly that the ego was creating roadblocks out of nothing. These things were so not important, yet they seemed to cause conflict, and what's more, when we tried to talk it out, it still felt like something was between us. Now, I know it was fear.
Why would I be fearful with such a loving, spiritual man? I could not really bring the fear into full awareness, because the ego was saying, "Well, he just wants too much from me. I will lose myself. What if it doesn't work out in the long run? I'll just be hurt again." I did pray to Holy Spirit often. I knew everything would work out, whichever way things happened. But I held onto the belief that this man and I "should" be able to work things out.
After a few weeks, I began to feel that we really were not able to work it out, our communication and efforts were just too frustrating for both of us. In one of my many prayers to Holy Spirit, I heard, loud and clear, "What I really want is to be friends with him." Oh! The relief!! I felt free and much lighter as I waited for him to come over the next day. I would tell him and we would be beautiful friends.
The next day, he came as planned, except, it did not go as planned. We began to talk and I told him of my fears and my need to follow my guidance from Holy Spirit. I talked for awhile, clearing up some things that had happened. Then he talked for awhile. I began to get an inkling, that he was leading up to breaking up with me. We had talked about it before, but it seemed too soon to give up. This time, he definitely was leading up to the end. Sometimes, he would pause and was checking in with Holy Spirit as to how to proceed. I became aware of how much Love he was communicating to me. It was with and through Love that he felt our relationship was not helpful for either of us. As I let his message reach me, I began to feel the Love he was extending.
I am forever changed by the Love he extended as he took both my hands. We were One in that moment. We were One with Holy Spirit. The ego's defenses were gone,
I could feel the purity of the Love that was present. When I felt this Love, I was able, for the first time, to let go of all fear with him. I was able to accept in the present moment that everything was all right. 
I said, "OK." Simply. Because there was nothing more that needed to be said. I accepted the Love that filled the room. The Holy Instant had arrived. There was no fear of the future based on past suffering. In that present moment, there was nothing outside of our shared union with Love. A tear welled up in my eye. We stood and hugged. As we hugged, I said, "This is all I ever really wanted, to be relaxed with each other as friends." He agreed. In that moment, we were joined with God, and all our brothers. In extending Love to each other, we extend Love to the whole Sonship. The whole world is healed in our choice for Love. 
The world changed because we chose to give our relationship to Holy Spirit, to commit to a Holy Relationship. A Holy Relationship always follows Holy Spirit's guidance. Only by giving all stories, fears, and expectations to Holy Spirit for gentle loving correction, can we have happiness in this life. It matters not if I am with this man, another man, or no man. When I extend Love to everyone equally, including myself, I am living Christ's vision. Peace is my only goal. I can only find peace by constantly practicing giving all fear to Holy Spirit. When I give up control, open to Love and accept the Truth, I live the happy dream.  
The Course says that in the holy instant, we see in each relationship what it will be when we perceive only the present. In the moment I let go of the past, I let go of judgment, I let go of guilt and the fear which is the source of all suffering. Love is always here.
The tricky ego used the very thing that I was afraid of happening, losing love, to create a story that I could be hurt by this wonderful man! Thank you God for always bringing me back to the Light of Truth. I am perfect Love and so is he. And so are you, my beautiful friends. Just ask Holy Spirit!!   
"With Love in you, you have no need except to extend It. In the holy instant, there is no conflict of needs, for there is only one. For the holy instant reaches to eternity, and to the Mind of God. And it is only there Love has meaning, and only there can It be understood." (T-15.11:3-6)
Rev. Susan Comello is a Pathways of Light minister living in Madison, Wisconsin. Email: .(JavaScript must be enabled to view this email address)
© 2018, Pathways of Light. https://www.pathwaysoflight.org
You may freely share copies of this with your friends, provided this copyright notice and website address are included.
---
Back to main page of Miracles News.
Has this page been helpful to you?
Your contribution in support of this site is greatly appreciated. To make a tax deductible contribution or become a supporting member online, click here.
Or send a check or money order to Pathways of Light, 6 Oak Court, Ormond Beach, FL 32174-2623 (USD only, please) Thank you for your support.
Articles by
Pathways of Light Ministers
and Others.
Pathways of Light Membership
Support Pathways of Light with an annual membership donation or become a sustaining member through monthly contributions. Includes printed Miracles News magazine mailed quarterly. Click here.
Subscribe to printed version.
To have Miracles News magazine mailed to you quarterly, Click here.
Most recent entries
Miracles News has been viewed 1129486 times
Archives