January-March, 2019
Choosing to Be Curious Instead of Anxious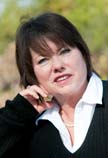 As I reflect on my life, I see how A Course In Miracles has made a great impact on a life that once was filled with anxiety, worries and ruffled feathers to a life becoming calmer, happier, more soul oriented and more certain of direction when following and trusting Holy Spirit's lead. As I continue to apply ACIM teachings to my daily life, I am learning to trust the Guidance that is always available to me. I catch myself smiling more often, becoming more curious as I experience more blessings of Love and Light. I know that I can bring more happiness into my life following this path.
In the beginning, studying A Course in Miracles didn't always make sense, but with a little willingness and a determination to stay with it, I began to notice a subtle calmness, a growing understanding, a glimmer of hope and curiosity to hold and stay in my inner peace and happiness. I found myself asking for Holy Spirit's help more often and trust in following His guidance. I do not deny that at times I found this to be somewhat challenging, however I did find that a little willingness on my part to let Holy Spirit lead the way reaped more benefits than I could have possibly imagined.
The greatest gift Holy Spirit showed me was that I naturally had the Gift of Empathy… the Gift of Feeling… that I referenced my world from this place of being. I had only to learn, understand and remember how to develop this natural gift with His guidance. What a relief! I was shown that I lacked for nothing when it comes to "knowing" from this place of love and understanding. I need only to share its message of Love and Light which comes from a place of inner peace, stillness, serenity, joy and to my surprise, my anxiety left as my curiosity arose. My life has become easier, more meaningful and purposeful. Miracles do happen the instant I find myself smiling.
I realize that I am nothing (with ego) and everything (with God). There is a freedom to be able to forgive myself and choose again, to follow my divine path and trusting that all is well and always be so.
Where does this leave me as the new year begins? I am making no specific plan for 2019, instead ...
I choose to continue opening my mind, heart and soul to the flow in life.
I am choosing to be curious instead of anxious.
I am choosing willingness instead of resistance.
I am choosing forgiveness for myself and others.
I am choosing to be as God created me and following Holy Spirit's lead.
I am choosing to remember to see God in everyone.
My most cherished and hopeful thought is that we, as a human collective consciousness from this day forward, remember our true Self, and create a life that God wants for us all, filled with Love and Light. Will you join me in this quest?
Happy New Year, may we all feel God's Blessings in our lives and share our gifts with all.
Rev. Diane C. Bernier is a Pathways of Light minister from Alexandria, Ontario, Canada. Email: .(JavaScript must be enabled to view this email address) Website: http://www.newbliss.cawww.newbliss.ca
© 2018, Pathways of Light. https://www.pathwaysoflight.org
You may freely share copies of this with your friends, provided this copyright notice and website address are included.
---
Back to main page of Miracles News.
Has this page been helpful to you?
Your contribution in support of this site is greatly appreciated. To make a tax deductible contribution or become a supporting member online, click here.
Or send a check or money order to Pathways of Light, 6 Oak Court, Ormond Beach, FL 32174-2623 (USD only, please) Thank you for your support.
Articles by
Pathways of Light Ministers
and Others.
Pathways of Light Membership
Support Pathways of Light with an annual membership donation or become a sustaining member through monthly contributions. Includes printed Miracles News magazine mailed quarterly. Click here.
Subscribe to printed version.
To have Miracles News magazine mailed to you quarterly, Click here.
Most recent entries
Miracles News has been viewed 1129488 times
Archives