October-December, 2019
Everything Serves the Purpose of Your Healing and Awakening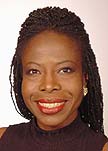 I had been a smoker for the greater part of my adult life, and I really enjoyed smoking. Cigarettes were my constant companions, present in my life whether I was socializing or going about my daily life. I looked forward to lighting up with my morning coffee, and anytime I was on the phone — this was back in the day when we mostly used land lines. I also couldn't wait to take a break from whatever it was I was doing to have a cigarette or, as I had convinced myself, to help me concentrate. After meals… well, for me, smoking was better than dessert. It was my dessert. I could never understand friends who would say they were "social smokers." They smoked only when socializing. I remember thinking to myself, they must have serious issues with committing.
But my joy of smoking turned into agony as I found myself moving in the direction of what I called back then a "Spiritual Path" and felt that smoking was not in alignment with that path. Having judged it as being unspiritual, it felt wrong, even sinful, to continue to have smoking be a part of my life. But I still enjoyed it and wanted to continue doing it. I couldn't even imagine myself not smoking.
At the same time, however, I was convinced that continuing to engage in this wrongful act was not only delaying my spiritual healing and awakening but was creating some distance between God and me — keeping God from expressing through me. So, though I still enjoyed smoking I felt that I should quit. But because I didn't really want to, I thought that meant something was wrong with me. Judging myself so harshly, I began to feel very guilty, which only made me want to smoke more because I felt so bad about myself. Like I said, it was agony!
This was my state of mind in August 2002 when, along with a few other students, I went to Pathways of Light in Kiel, Wisconsin to attend the 10 Day In-Person session of the Ordained Ministerial Counselor Training Program. On the Pathways of Light Campus there was an atmosphere of non-judgment, yet respect for everyone's individual preferences, so accommodations were made for everyone, even smokers like me.
There was a nice area in the shade of two trees, situated a bit of a distance and up-wind from the residences and the buildings where our classes were held. A wooden bench was placed there and was referred to as "the smoking bench." If I remember correctly there was only one other student who occasionally smoked and joined me on the bench but most of the time, I would be alone on the smoking bench with my cigarettes and my guilt.
I found the in-person training to be a deeply healing experience right from the start. Being based on A Course in Miracles, the Ordained Ministerial Counselor Training Program, along with all the other courses and programs offered by Pathways of light, were designed to help you do what A Course in Miracles aims to help you do — remove the blocks so you can recognize the presence of love within you.
The in-person session offered a safe environment to engage in what I still describe as feeling like "Exploratory Spiritual Surgery" or going on a "Spiritual Recon Mission." I had felt safe enough to allow the blocks in the form of my judgments about my smoking, along with everything else that was coming up at the time, to come up without restraint, so I was beginning to feel rather "spent" — like the fuel that had kept my resistance going was running low.
I noticed I was beginning to feel less and less guilty while I was on the smoking bench. One day during lunch break I was sitting on the smoking bench having my post lunch smoke. I believe it was around Day five or six and I literally felt like "Putty" or a "Ragdoll." I was feeling no resistance to anything… no guilt about my smoking… no judgment or "shoulding" about anything. I was simply "be-ing" in that moment.
My eyes were gently looking around when something caught my attention. Just a few feet ahead of me there was an intersection where the brick walled side of a building met a patch of hard dry ground. There wasn't even a blade of grass growing out of that patch. Jutting out of the intersection where the brick wall met the ground, looking like it was straining to get out, was a beautiful salmon coloured flower at the end of a stem about six inches long, and the flower had not yet opened fully. It was in the process of unfolding.
The thought that suddenly came to my mind was: "What a beautiful flower… and it was growing, blossoming and unfolding in a spot in which it doesn't seem like anything should be growing." This was followed by the thought, "Oh my, just like that flower I too I'm unfolding… even though it may feel that given the "place" I'm in, in my mind, I shouldn't be." I then had or experienced what felt like a revelation that there was nothing I could do that could keep God away from me or from expressing through me; and that regardless of what I had done, I was sinless, not guilty.
I had such a feeling of elation and liberation and, though it must have only lasted a few seconds, it felt much longer. As I tuned in to my experience, I realized that had I not been smoking I would not have been on the smoking bench to see that flower growing out amidst what seemed to be "blocks" to its unfolding. And, had I not stopped judging myself, I would not have been available to receive this revelation.
What stood out most to me though, was the awareness that the very same thing that I thought would keep God away from me, served to heal me. I walked away from the smoking bench with the absolute knowing that wherever I find myself, literally or figuratively, is exactly where I needed to be and that nothing comes to hurt me. And everything can serve the purpose of my healing and awakening if I hand it over to the Holy Spirit.
Rev. Jennifer McSween, O.M.C., is a Pathways of Light Minister living in Montreal, Canada. You can listen to her Weekly Podcast at: http://www.RevJenniferMcSweenPodcast.com
Email: .(JavaScript must be enabled to view this email address)
© 2019, Pathways of Light. https://www.pathwaysoflight.org
You may freely share copies of this with your friends, provided this copyright notice and website address are included.
---
Back to main page of Miracles News.
Has this page been helpful to you?
Your contribution in support of this site is greatly appreciated. To make a tax deductible contribution or become a supporting member online, click here.
Or send a check or money order to Pathways of Light, 6 Oak Court, Ormond Beach, FL 32174-2623 (USD only, please) Thank you for your support.
Articles by
Pathways of Light Ministers
and Others.
Pathways of Light Membership
Support Pathways of Light with an annual membership donation or become a sustaining member through monthly contributions. Includes printed Miracles News magazine mailed quarterly. Click here.
Subscribe to printed version.
To have Miracles News magazine mailed to you quarterly, Click here.
Most recent entries
Miracles News has been viewed 1129466 times
Archives