October-December, 2019
Heaven Is Here. Heaven Is Now.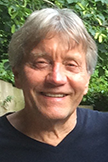 "Heaven is here. There is nowhere else. Heaven is now. There is no other time. No teaching that does not lead to this is of concern to God's teachers." (M-24.6)
Since childhood I believed that Heaven was a place you went to after you died. It was up in the sky, amongst the clouds, and you were greeted at the gates by angels flying about. And if you had led a sinless life, the gates of Heaven were open to you, and you sat on a cloud with God.
"Why wait for Heaven? It is here today." (W-pI.131.6:1-2)
But with A Course in Miracles all my beliefs have been turned upside down, including my beliefs about Heaven. I now see Heaven as in my mind, always there, waiting for me to choose my right mind.
"Heaven is here, and Heaven is your home." (S-IV.8.9)
---
Has this page been helpful to you?
Your contribution in support of this site is greatly appreciated. To make a tax deductible contribution or become a supporting member online, click here.
Or send a check or money order to Pathways of Light, 6 Oak Court, Ormond Beach, FL 32174-2623 (USD only, please) Thank you for your support.
Back to main page of Miracles News.
Articles by
Pathways of Light Ministers
and Others.
Pathways of Light Membership
Support Pathways of Light with an annual membership donation or become a sustaining member through monthly contributions. Includes printed Miracles News magazine mailed quarterly. Click here.
Subscribe to printed version.
To have Miracles News magazine mailed to you quarterly, Click here.
Most recent entries
This section has been viewed 889111 times
Archives